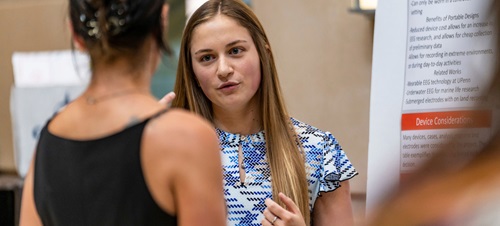 Bioethics
Gain training in the critical physician skills of ethical judgement, professionalism and leadership as you prepare for your future in medicine.
Lead with humanity
Bioethics encompasses the moral, ethical, legal and social issues physicians face in medicine. As you prepare for your career as a health care leader, a foundation in bioethics will prepare you with attitudes and beliefs that are rooted in ethics and humanity.
During the final 18 months of your medical education, you have the opportunity to take online electives that will complete a 12-credit certificate in bioethics. With training in bioethics, you will be prepared to facilitate informed decision making in the face of complicated health and human service problems. The certificate emphasizes practice-based implications for health-related decision making, with particular focus on professionalism and medical ethical issues that arise in rural and underserved settings. The certificate will prepare you to be a responsive and confident physician and equip you with leadership skills that will further benefit you as you enter residency and practice.
Gain an ethical foundation that will prepare you to be a responsive, grounded and confident physician with a certificate in bioethics.
Degrees & Offerings
Bioethics
Certificate
The bioethics certificate is available to medical students. This program provides you with training in ethical judgment, professionalism and leadership.
Program Details
Graduate
College
Department
Contact
Medical School Admissions
Faculty & Staff
Get to know the faculty and staff that oversee the certificate in bioethics.