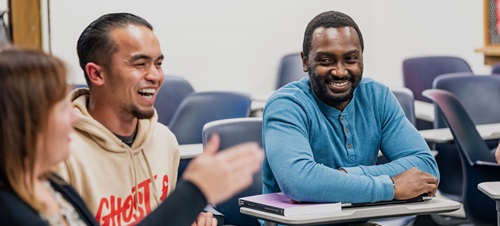 Director of Special Education
Develop into an innovative scholar-practitioner who can effect change and advocate for students with special needs.
Make A Real Difference
Grow upon your past knowledge and skills and prepare for your future in an administrative position in a Pre-K–12 setting. A director of special education specialization at USD will help you become a reflective leader and skilled educator whose practices and decisions draw upon the best available theory, research and experiential wisdom. Reflective decision-making engages administrators in cycles of thought and action based upon theoretical, ethical and professional knowledge. Our program is a great fit for classroom instructors seeking post-secondary education. Our expert professors will offer mentorship as you design an individualized plan of study that emphasizes the administrative context and meanings that are most important to you.
Learn how to advocate for and impact a population with diverse needs by obtaining your director of special education specialization at USD.
Degrees & Offerings
Educational Administration and Leadership: Director of Special Education (Ed.S.)
Specialist with Specialization
The (Ed.S.) with the director of special education specialization prepares educational leaders to supervise, administer and coordinate programs for students requiring special needs. The 62 credit hour program includes a wide range of electives in cognitive/learning disabilities and behavior disorders to early childhood special education coursework taking on leadership roles can allow you to shape policies and improve the system from within.
Learn more about the educational administration and leadership program
Program Details
Graduate
College
Department
Contact
Graduate Admissions
Departments & Facilities
Explore the departments, facilities and centers that contribute to your education in educational leadership.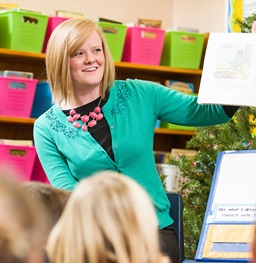 Discounted Tuition for South Dakota Teachers and Vocational Instructors
If you live in South Dakota, be sure and take advantage of the 50% reduced tuition program for currently contracted elementary/secondary teachers and vocational instructors.
Learn More
Surprisingly Affordable
Whether you've recently completed your undergraduate degree, or you want to kick your career up a notch, graduate school is the next logical step. The good news is there is funding for both online and on-campus students to get you through your program.
| | GA (Resident*) | Resident | Online | Non-Resident |
| --- | --- | --- | --- | --- |
| Tuition (1 cr.) | | | | |
| GAF Fee (1 cr.) | | | | |
| Total | | | | |
More About Tuition & Fees
Tuition rates are subject to change and may vary depending on the program or department. Visit the Graduate Tuition & Costs page for more information.
* Graduate Assistant (GA) rates are available for resident, non-resident and online students.
** Resident rates may be available to you through the SD Advantage, Child of Alumni or Western Regional Graduate Program. To see if you quality, visit usd.edu/grad-tuition.