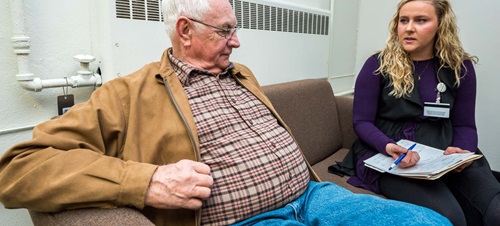 Gerontology
Gain an understanding and awareness of the human aging process and current research and trends related to gerontology.
Why Study Gerontology?
As a gerontology minor at USD, you will be a part of an interdisciplinary program that is focused on issues related to aging. You will cultivate an understanding of age-related changes, such as the psychological, biological and sociocultural facets of the aging process. The gerontology minor can accompany any major, but it is especially recommended to students in health science majors or interested in healthcare.
Garner the knowledge and experience that is increasingly relevant as the world's population grows progressively older.
Degrees & Offerings
Gerontology
Minor
A minor in gerontology prepares you for careers in human services and the medical field. Some of the courses you will take include Health Services for Long-Term Care, Research in Aging and Social Work with Aging Populations and People with Disabilities.
Program Details
Undergraduate
College
Contact
Admissions