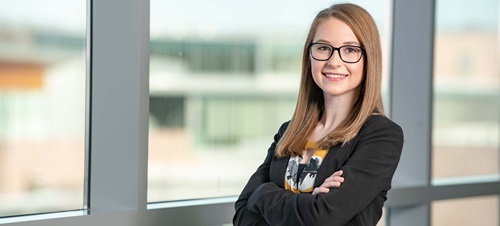 Legal Studies in Business
Explore the fascinating and ever-changing world of legal studies in business to become a successful professional leader.
Why Study Legal Studies in Business?
As a legal studies in business minor at USD, you will gain the critical thinking and problem solving skills needed for the in-demand professions of business. Here you will gain a comprehensive foundation through business core classes on finance and business law, as well as legal writing and research. Our program provides you with a critical framework for analyzing the legal implications of business decisions. A minor in legal studies in business may help you figure out if law school or a graduate degree is something you will want to pursue.
Set yourself up for success by gaining a deeper understanding of the principles of law, moral and ethical concerns and risk management of business.
Degrees & Offerings
Legal Studies in Business
Minor
A minor in legal studies in business at USD will help you develop essential critical thinking, reasoning and analytical skills. This minor complements majors in areas such as finance, accounting, marketing and management. A minor in legal studies in business requires 18 credit hours and is available to business majors only.
Program Details
Undergraduate
College
Department
Contact
Admissions
Departments & Facilities
Explore the departments, facilities and centers that contribute to your education in entrepreneurship, management, and marketing.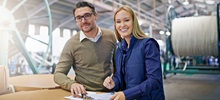 As the business world continues to grow and diversify, our students graduate with both a firm knowledge of business essentials and the experience they'll need to apply that knowledge to an exciting, ever-changing field.