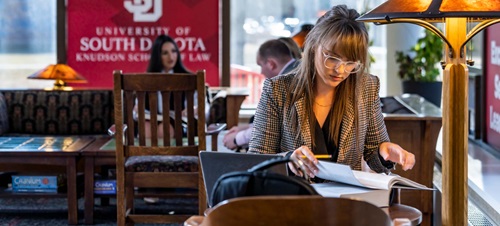 Professional Ethics
Position yourself as a thoughtful and responsible leader in whichever career path you pursue by earning a credential that certifies your training in ethics.
Why Study Professional Ethics?
With a certificate in professional ethics, you will learn to think creatively and collaborate effectively to solve the problems of our ever-changing world. The professional ethics certificate was developed for students who are interested in sustained attention to ethics because of their commitment to personal values, their desire to promote the civic life of their communities or to be prepared to assume leadership positions in the professional workplace. It is designed for a broad range of professions, including business, politics, law, nursing, social work, counseling and teaching.
Degrees & Offerings
Professional Ethics
Certificate
Through the professional ethics certificate, you will take courses surrounding a range of topics including ethics, law and society, which will provide insight into becoming a responsible professional.
Program Details
Undergraduate
College
Department
Contact
Admissions
Known for Excellence
With qualities like small class sizes, specialized programs and incredible student opportunities, USD is not your typical university. What makes us unique is what makes your education exceptional.
Of potential employees surveyed reported that it was important that employees "demonstrate ethical judgment and integrity."
Source: Hart Research Associates
Employers surveyed rate ethical judgment and decision-making a desirable or highly desirable attribute in employees.

Certification in professional ethics appears on graduates' transcripts.
Departments & Facilities
Our faculty are experts in their fields, bringing practical experience in professional ethics, civic engagement and philosophy to the classroom.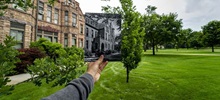 At the University of South Dakota, our Department of History houses numerous disciplines that exist at the intersection of curiosity, research, writing, storytelling and the human experience. Find the answers to your questions about people, events, institutions and values with the guidance and support of our exceptional faculty.