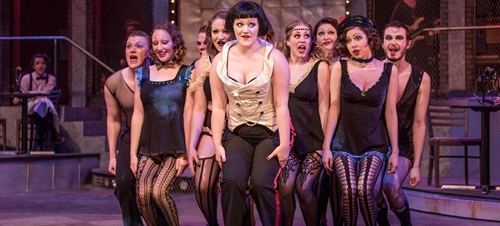 Musical Theatre
Challenge yourself as you develop your talents to become a musical theatre performer.
Why Study Musical Theatre?
As a theatre student specializing in musical theatre, you will develop independent, creative and responsive skills to become a bold performer. Here, you will gain a general knowledge of musical theatre, dramatic literature, musical theatre history and technical theatre production. Our program provides you with extensive knowledge of the acting process as it applies to classical and contemporary musical theatre performance, vocal technique for singing classical and contemporary works, and dance technique in the styles of ballet, jazz and tap.
Become an adaptable, proactive, effective and collaborative performer by studying musical theatre. At USD, you'll develop an expressive vocal/physical/sensory instrument and special skills in dance and singing, preparing you to be a highly skilled and specialized performer.
Degrees & Offerings
Theatre: Musical Theatre (BFA)
Major with Specialization
The musical theatre specialization seeks to prepare you for entry into the musical theatre profession, as well as prepare musical theatre performers for advanced training programs in vocal music, dance and acting. An audition and interview is required for admittance into the musical theatre specialization.
Program Details
Undergraduate
College
Department
Contact
Admissions
Known For Excellence
With qualities like small class sizes, specialized programs and incredible student opportunities, USD is not your typical university. What makes us unique is what makes your education exceptional.
Nationally Accredited. USD has the only College of Fine Arts in the state offering master's degrees with full accreditation through NASAD, NASM and NAST.
Our partnerships with the National Music Museum, University Art Galleries and Black Hills Playhouse give students unmatched experiences.
Departments & Facilities
Explore the departments, facilities and centers that contribute to your education.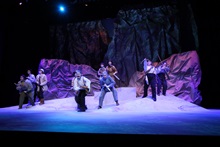 Whether you are interested in a career in acting, musical theatre, design technology or a related field, the real-world experiences and connections you find in the Department of Theatre will help you get there.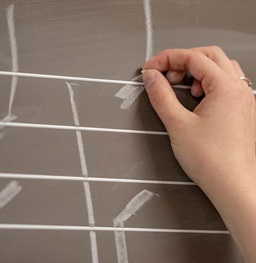 Chase Your Dream Career
Leading artists, artisans and technicians serve as guest artists for USD's Department of Theatre. From Tony Award-winning choreographers to master puppeteers to cutting-edge automation, we celebrate the amazing wealth of knowledge our fellow artists from across the country and around the world bring to Vermillion and our students.