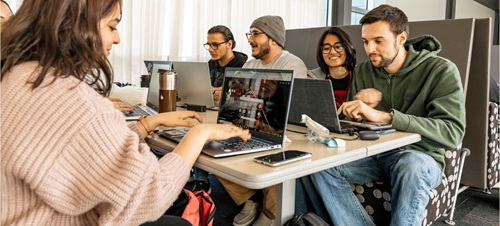 International Undergraduate Admissions
Explore application requirements, the admissions process and additional resources.
Apply to USD
We're glad to hear you are interested in education at USD! Apply now if you're ready, or review the resources below for more information.
Apply to USD Apply with Common App
International students who have officially completed secondary school (high school) in either the United States or their home country may apply for undergraduate admission.

Admission Deadlines
*To ensure sufficient review time, all required materials must be submitted two weeks before deadline.

1 July - applications to begin study in fall semester
14 August - SEVIS transfers (applications for students currently in the USA with a F-1 visa)
15 November - applications to begin study in spring semester
Admission Requirements
Official high school (secondary school) transcript with grade point average equivalent to 2.6 on a 4.0 scale.
Demonstrate English language proficiency by meeting one of the following.
Application Materials
The following items must be submitted before an international application for admission can be evaluated.
Transfer from U.S. High School
Students who are already in the United States on an F-1 visa must have their SEVIS record transferred to the University of South Dakota after admission. Detailed background information about the SEVIS transfer process can be found on the U.S. Immigration and Customs Enforcement website. Or, you may contact the International Office at isrt@usd.edu.
Contact Information
Contact us with any questions about admission requirements or the application process at isrt@usd.edu or 1-605-658-6255.
Related Links
Additional Information
University of South Dakota SAT test code: 6881
University of South Dakota ACT test code: 3928
F-1 and J-1 non-immigrant students may study only at the Vermillion or the Sioux Falls campuses.
USD recognizes IB and AP credits per South Dakota Board of Regents guidelines: