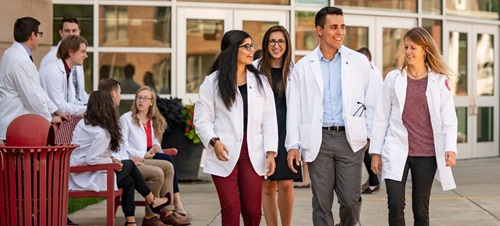 How to Apply
Thank you for your interest in applying to the USD Sanford School of Medicine. You've explored the possibilities for your degree — now it's time to get started on your application.

Applying to the Sanford School of Medicine
The USD Sanford School of Medicine is dedicated to exceptional student education, providing robust and enriching programs that prepare our students to emerge as highly proficient physicians and health care leaders.

You may apply to the M.D. or M.D./Ph.D. between June 1 and Nov. 1 of the year before you wish to enter your program of study. Applications for the basic biomedical sciences program are accepted until May 1 of the intended year of study. Review eligibility details, the application process and unique programs below, then take the next step by submitting your application through AMCAS.
Apply to the Sanford School of Medicine
M.D.
Review eligibility criteria and the application process for students interested in pursuing an M.D. degree. For more information, please call 605-658-6300 or email md@usd.edu.
Physician Scientist (M.D./Ph.D.)
Visiting Students
USD welcomes visiting students interested in completing part of their training at our facilities. Review details below.
Basic Biomedical Sciences (M.S., Ph.D.)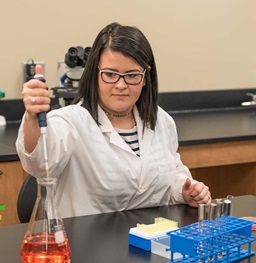 Indians into Medicine
The Indians into Medicine (INMED) program assists enrolled members of federally recognized tribes who are planning to enter the healthcare field. We house a satellite office of the program which works to enhance it within the state and surrounding areas.
The INMED satellite office:
Supports the academic, cultural and professional development of INMED and non-INMED American Indian medical students
Recruits American Indian middle school and high school students from South Dakota and Nebraska to participate in the INMED Summer Institute
Supports INMED-related efforts to encourage American Indians to participate in health care careers