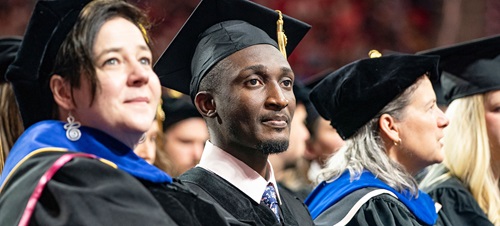 Western Regional Graduate Program
Take Advantage of Reduced Tuition Rates
The Western Regional Graduate Program (WRGP) is an agreement among 16 WICHE member states and territories, through which participating Western public universities allow WICHE-region students to attend select out-of-state graduate certificate, master's and doctoral programs – and pay up to 150 percent of resident tuition. At USD, the WRGP rate is equal to the in-state rate. The WRGP tuition rate only applies to on-campus courses.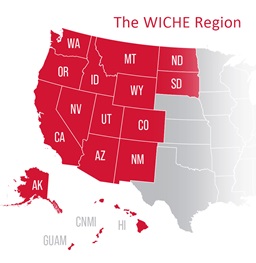 WICHE Region Applicants
Be sure you're eligible:

Must come from qualifying U.S. state/territory
Must be admitted into WRGP-eligible program


Your eligibility will be checked at the time of admission and you will automatically be given the WICHE WRGP rate. This rate is equivalent to the in-state tuition rate.