Investing in Growth: Students Invest in their Future through Coyote Capital Management
Since its founding in 2001, the Beacom School of Business student-managed investment organization, Coyote Capital Management, has prepared hundreds of students for career success.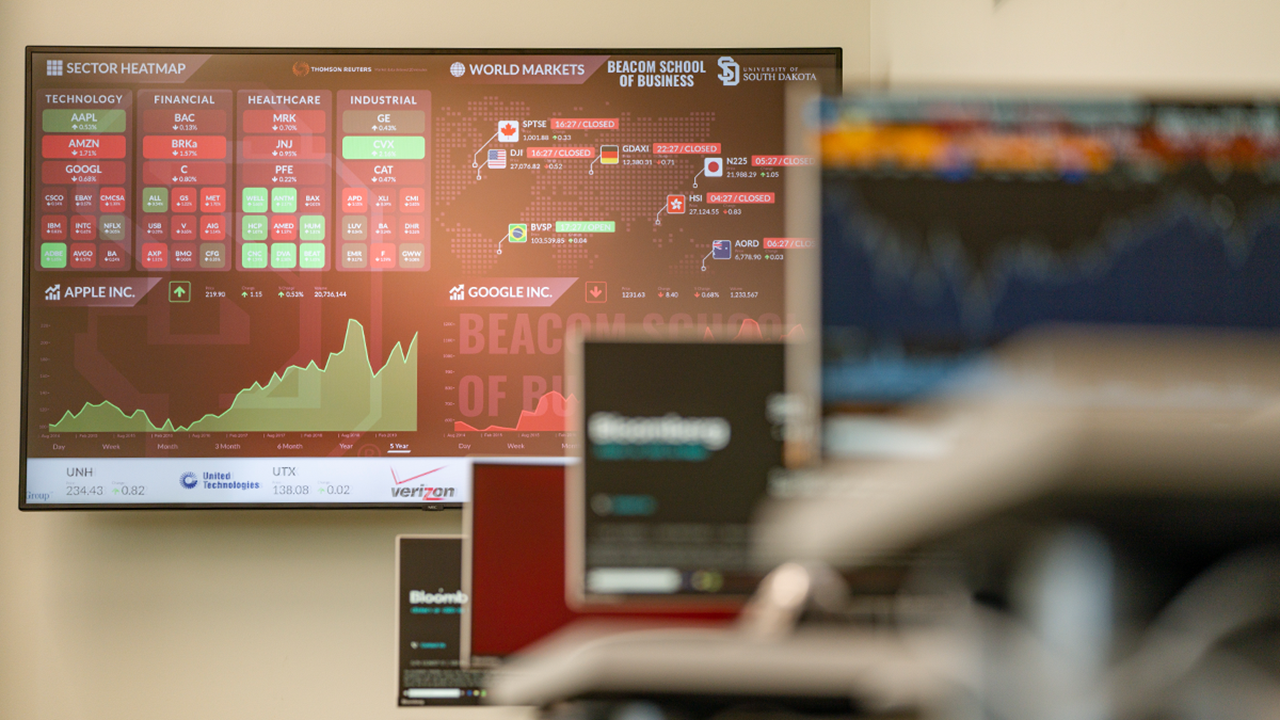 There's one thing that Klaus Beckmann, Ph.D., associate professor of accounting & finance, says his current and former students have in common, and it's that Coyote Capital Management (CCM) has been an invaluable experience for them.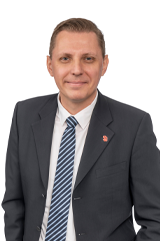 "Every time I have spoken with students, they now only always emphasize how important CCM was for them to get an interest into a particular area, but also how it has helped them later on when they worked in their job," Beckmann said.
For current student and CCM president Christian Schoppert, a senior double majoring in finance and operational analytics, being involved in CCM has helped him gain advantageous insight into the financial industry and prepared him for a career after graduation.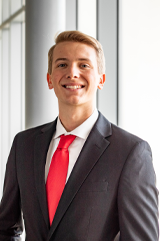 "Personally, I have gained more than I could have imagined from my involvement in this organization," Schoppert said. "I became far more experienced in building and running valuation models for public equities, helping to manage a large, diversified portfolio alongside the sector that I individually manage, and I bettered my presentation abilities."
Because CCM managed solely by students, members have the unique experience to invest and manage real money for real clients like the USD Foundation and the Beacom School of Business.
Beginning with a $10,000 donation from Larry Ness of First Dakota National Bank in 2001, the amount of money the organization manages has since grown to over $3.2 million spread across three portfolios.
"CCM attracts students because they learn how to invest money hands on," Beckmann said. "Once they enter the job market, they already have a lot of background information plus hands-on experience investing real money."
As members of CCM, students also heavily utilize the Ellis Finance & Analytics Lab, which was constructed in the Beacom School of Business in 2019. Within the lab, students have access to laptop computers, analytics software platforms and Bloomberg terminals, which are an industry standard and used around the world by professionals to access financial data.
"The ability to learn and apply never ends with our access to the terminals," said Schoppert. "If students work in an industry that utilizes Bloomberg terminals after they graduate, they will be miles ahead of other candidates by knowing how to operate the terminals."
"Bloomberg is used worldwide, and most, if not all of the students, are certified," Beckmann said. "By knowing how to use Bloomberg and how to do financial research, students have very valuable tools when they go into the industry."
In addition to the hard skills and industry knowledge students develop through CCM, the organization also helps students develop soft skills that are beneficial, regardless of their major or future career goals. Through weekly meetings and presentations to the organization and clients, students hone communication and presentation skills.
"CCM has allowed me to develop sought after skills and knowledge within the business and financial world," Schoppert said. "Not only has CCM given me a good understanding of the financial markets, but it has taught me how to effectively communicate with peers, the benefit of teamwork and how to apply aspects of professionalism where I can."
With the skills he's gained through CCM, Schoppert is prepared for what's next.
"While CCM has already helped me secure an internship between my junior and senior year, I know that both my involvement in the organization and the knowledge I have gained from my involvement will be beneficial in my post-grad job search," Schoppert said.
Not only does CCM help prepare current students, but it has also proven to be monumental in setting up alumni for big-time financial careers post graduation.
That's true for Beacom alumnus Stanton Zaczek '17 who said CCM was a cornerstone to his finance experience.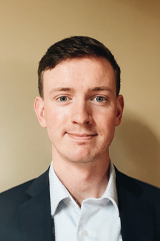 According to Zaczek, his involvement in CCM equipped him for the financial industry and gave him practical application of classroom concepts that prepared him for ongoing portfolio management. Whether he was analyzing company 10Ks/10Qs, leveraging financial databases or reading through industrial reports, Zaczek gained crucial knowledge through CCM.
"These were all useful experiences to be familiar with before working at a firm," Zaczek explained. "In the job application process, particularly as an entry-level applicant, it was critical to signal passion for the field and demonstrate an ability to learn, adapt and apply theory to the real world, which were all things I learned through CCM."
Zaczek became a member of CCM within his first few weeks at USD. He then went on to be a CCM analyst in the natural resources sector, a role in which he was responsible for providing routine industry and portfolio reporting as well as pitching stock sales and purchases. He also later led the natural resources sector and served as president of CCM.
"Being involved in leadership and mentoring analysts were essential to developing the 'people' skills that are critical in the workplace," Zaczek said.
Today, Zaczek works at Banco Santander in New York as a project finance and acquisition associate with a focus in renewable energy and infrastructure project finance and advisory.
"I am proud to work on a team contributing to many of the most transformational infrastructure and energy projects in North America and witness their development unfold live," Zaczek said of his current work.
For another business school alumnus, Bruce Biegler '17, the experience he gained through CCM helped him land a career as a private equity associate at Bain Capital, one of the world's leading multi-asset alternative investment firms. Working out of Boston, Biegler is responsible for analyzing private investments for his fund to make and monitoring current investments on behalf of investors.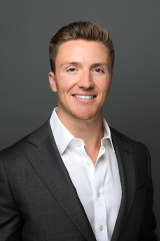 "The private equity investor role has a lot of responsibility. We only make 10-15 investments over a five-year time horizon, so the dollar amounts are large, and any given deal only has a team of about four members looking at it," Biegler said. "I am proud to say that after two years in the role, my superiors trust me to run the analysis without reviewing and rely on it to make decisions."
When Biegler arrived on campus, he immediately got involved with CCM as he knew he wanted to someday become an investor. He held several leadership roles, including head of the natural resources sector and head of the industrial sector. During his junior year, he served as vice president for the organization.
"I was asked about my experience in CCM in most interviews I had after graduation, and being a leader in the group showed I was passionate about investing," Biegler said.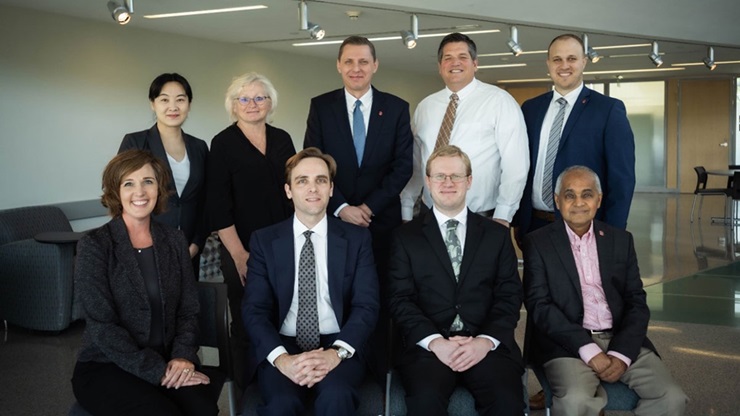 The University Beacom School of Business recently renamed its graduate program in accounting from Master of Public Accountancy (MPA) to Master of Accountancy (MAcc) and made changes to the curriculum to reflect industry standards.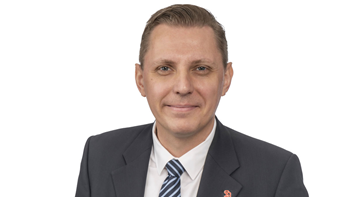 The University of South Dakota Beacom School of Business has named Klaus Beckmann, Ph.D., chair of the Department of Accounting & Finance and associate professor, as the 2022-2023 Excellence in Service & Engagement award winner.