Klaus Beckmann Named Beacom School of Business Excellence Award in Service and Engagement Winner
The University of South Dakota Beacom School of Business has named Klaus Beckmann, Ph.D., chair of the Department of Accounting & Finance and associate professor, as the 2022-2023 Excellence in Service & Engagement award winner.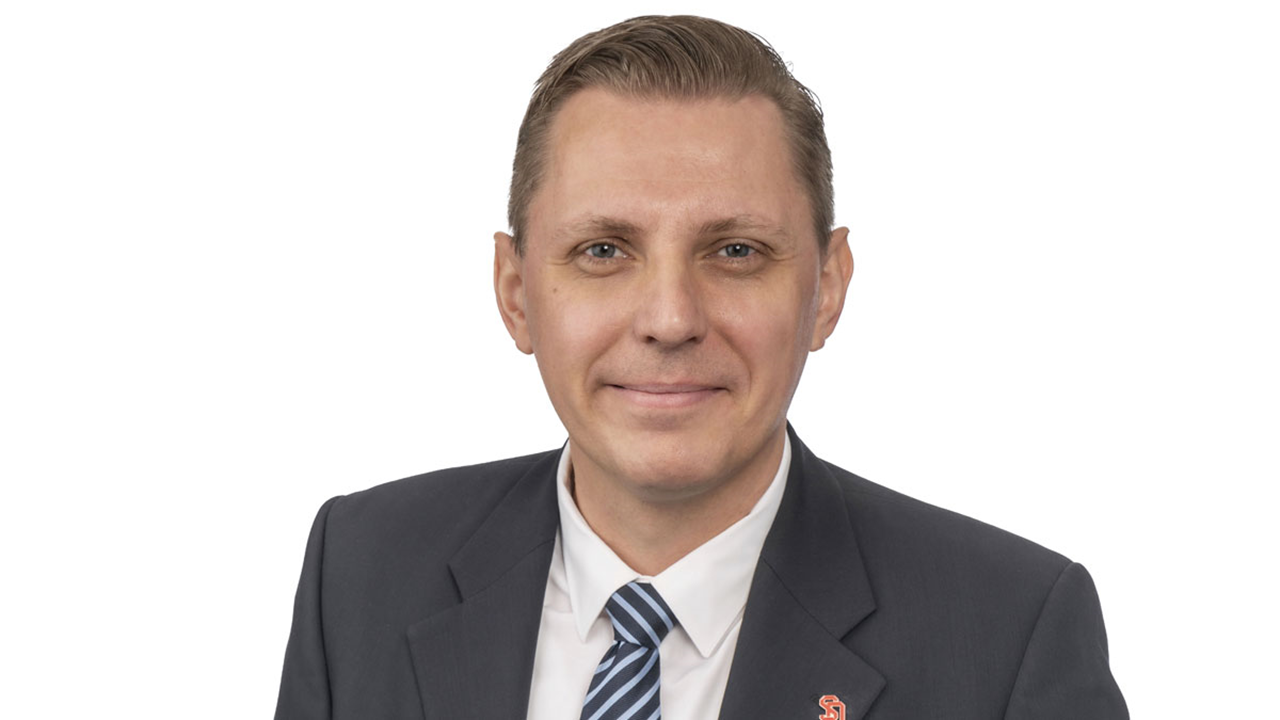 Beckmann has been with the Beacom School of Business since the fall of 2016.
This is the second time Beacom has given the Service & Engagement Award, and Beckmann's first time winning it. Beckmann has also won the Beacom Excellence in Teaching Award in 2021.
We asked Beckmann about his service and more. Here's what he had to say.
How does it feel to win the Excellence in Service & Engagement award?
Service and engagement is a category where many of our faculty shine. Therefore, I am extremely excited, honored and thankful that I have been selected as a winner. I thank all of the faculty and staff for their service and engagement efforts that our students greatly benefit from. Together, we have a significant impact on our students' lives.
What do you enjoy most about working at Beacom?
Students motivate me the most and Beacom has excellent students. I truly enjoy being part of student success, supporting students in and out of the classroom, exposing them to real-world experiences, and connecting with students long after they graduate.
What student groups and honor societies are you a part of?
I am an advisor for Coyote Capital Management (CCM) and the South Dakota chapter of the Financial Management Association (FMA). I am also a member of FMA International and have attended FMA conferences where I presented, reviewed and discussed research papers. This April, I was also inducted into Beta Gamma Sigma Honor Society.
How have you been involved in service to and engagement with USD, Beacom and the community over the past year?
Faculty Mentor

: I currently mentor several faculty members, three assistant professors, two instructors, and two adjunct professors.

Faculty Advisor Students

: I meet with around 30 students per academic year, answer questions regarding the finance industry, job opportunities and career paths.

Faculty Advisor CCM

: CCM is an investment club that currently manages around $2 million on behalf of the USD foundation and $1 million on behalf of the Beacom School of Business and its students. At the weekly meetings, I mentor students (CCM has around 100 members and is the largest student organization on campus) and guide them to apply knowledge related to financial research and analysis they have learned in my classroom. I prepare students for the annual USD Foundation report and presentation to the USD Foundation Investment Committee that I am also attending. I execute trades through our brokerages on behalf of the USD foundation and the business school and provide monthly updates to the USD foundation.

Faculty Advisor FMA

: The FMA student chapter at USD is a networking club that connects our students with leaders in the business world. This student organization is open to all USD students and invites speakers from all areas of business to speak, educate and recruit our students. As main advisor, I attend regular weekly meetings during the academic year, help organize monthly speaker events, communicate with the finance industry and speakers, organize job and internship panels, supervise the annual FMA newsletter, submit the Superior Chapter Award application, plan, and attend the annual FMA student trip to financial centers in the United States. We visited Chicago this past April and visited with alumni and toured companies including Synchrony, Euromonitor International and Renaissance Insurance. FMA won the superior Chapter Award in 2022, a recognition that less than 10% of chapters worldwide receive. Our student chapter was also nominated to be an ambassador chapter that helps other schools start a successful FMA chapter.

Major Coordinator – Finance Program

: As finance undergraduate major coordinator, I am tasked with ensuring that our finance student organizations have an advisor. I also chair the finance advisory council. The finance advisory council is made up of three industry leaders in the finance sector to make sure that curriculum and class content are relevant and needed and represent the highest standards in the field. I plan and schedule the annual council meetings, discuss curriculum changes and seek advice from the council members throughout the year.

Chair – Undergraduate Assurance of Learning Committee

: I schedule and chair committee meetings, prepare meeting agendas and reports, and present faculty updates at monthly faculty meetings. I improve undergraduate assurance of learning methods and oversee the collection and evaluation of assessment reports for over 25 undergraduate courses.

Senator – USD Senate

: As USD Senator, I attend and actively participate in the monthly USD Senate meetings and try to be a voice for the Beacom School of Business and its faculty.

Committee Member

: USD Bookstore Advisory Committee.

Committee Member – Dean's Search Committee

: I was actively involved in the dean's search committee this past year. This included attending all the meetings, screening of applications and interviewing applicants. The committee recommended a list of candidates to our USD president.
What courses did you teach this most recent academic year?
Last academic year, I taught Financial Institutions, Advanced Financial Analysis and Modeling, Commercial Bank Management, and Business Finance.
The USD Beacom School of Business promotes its yearly internal awards for four different categories:
Excellence in Teaching
Excellence in Research
Excellence in Service & Engagement
Outstanding Staff Member Performance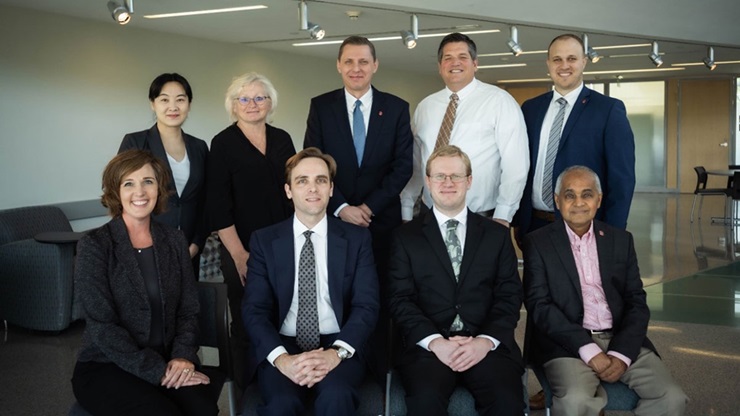 The University Beacom School of Business recently renamed its graduate program in accounting from Master of Public Accountancy (MPA) to Master of Accountancy (MAcc) and made changes to the curriculum to reflect industry standards.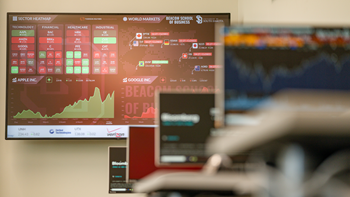 Since its founding in 2001, the Beacom School of Business student-managed investment organization, Coyote Capital Management, has prepared hundreds of students for career success.