Biochemistry Student Receives Recognition for Research on Spin Crossover
Ngan Nguyen, a junior majoring in biochemistry and minoring in computer science at the University of South Dakota, was awarded an Undergraduate Research Award for her research on Spin Crossover (SCO).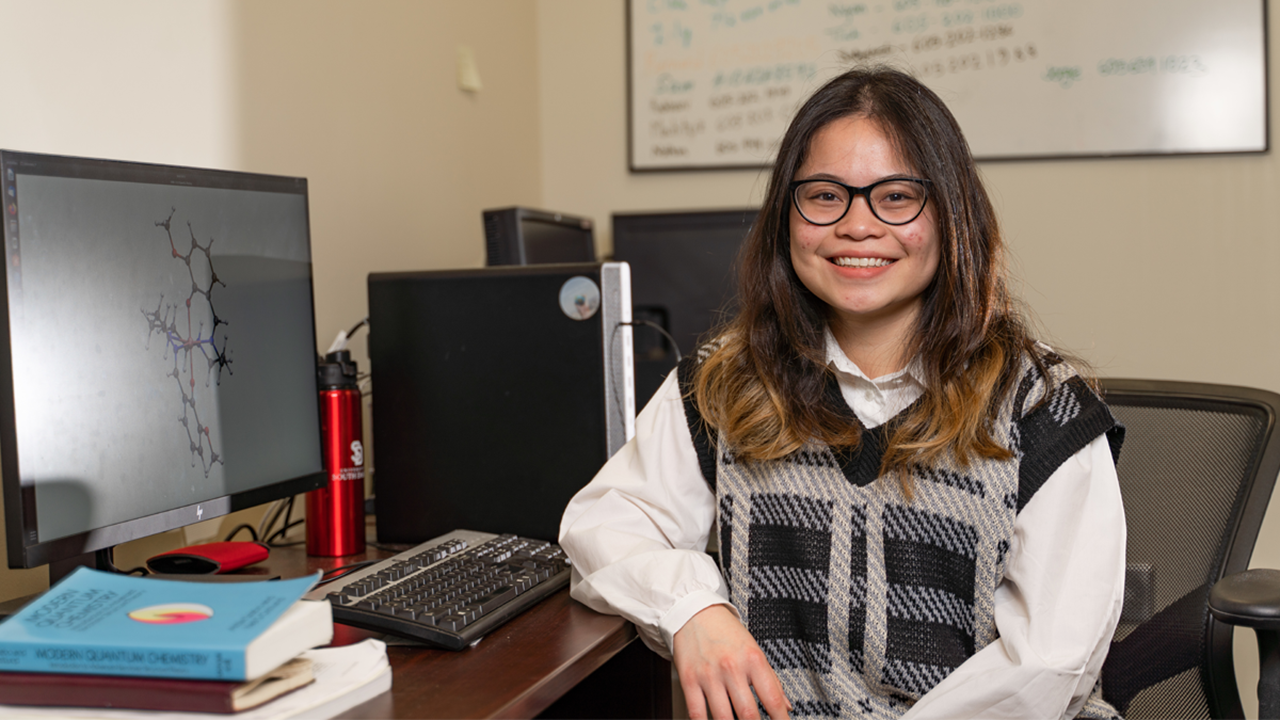 SCO is a phenomenon that occurs in some metal complexes that causes the spin state of the complex to change, from low-spin to high-spin or vice-versa, by means of external stimuli, such as temperature or pressure. SCO has been observed with iron complexes, but its study in manganese complexes remains limited.
Using a combined density functional theory and wave function theory approach, Nguyen investigated the thermal SCO mechanism of a manganese complex and determined the structural changes associated with SCO.
"Predicting highly accurate molecular geometries plays an integral role in determining its physical and chemical properties such as reactivity, color, phase of matter, polarity, magnetism and so on," Nguyen said.
Nguyen's work has the potential to lead to the development of molecular electronics as building units of molecular switches, data storage devices and in molecular catalysis.
Upon completion of her undergraduate studies, Nguyen plans to pursue a doctoral degree in pharmaceutical science to broaden her knowledge as well as contribute to the development of pharmaceuticals and support human well-being.
"I was inspired to complete my research to apply what I learned in the classroom to learn and discover new material outside the classroom," Nguyen said. "I am proud that my research gave me the chance to broaden my horizon and discover the unknown."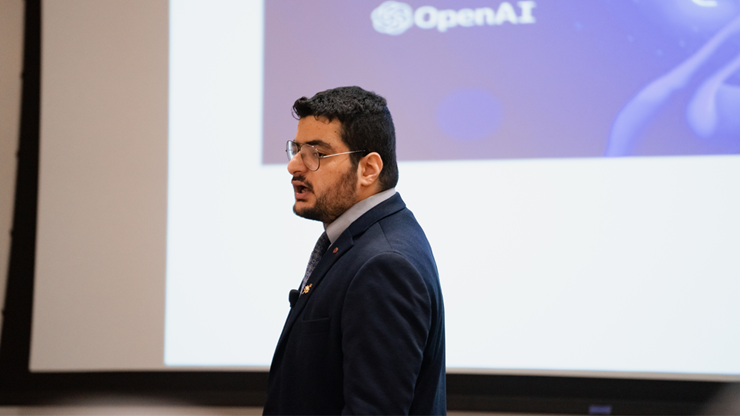 ChatGPT has quickly become the buzzword of 2023. With its ability to understand and generate natural language, it has the potential to change the way we interact with technology and shape our future.
On Friday, March 3, from 12-1 p.m., the University of South Dakota Department of Computer Science will host a Brown Back Lecture Series talk titled "Demystifying Transformers – The Architecture Behind ChatGPT." In this talk, Rodrigue Rizk, Ph.D., assistant professor of computer science, will explain how ChatGPT is used in simple terms.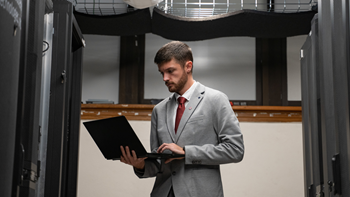 University of South Dakota student Hugo Morvan, a senior majoring in computer science and minoring in mathematics and physics, has been researching the impact of artificial intelligence (AI) in detecting COVID-19.