Missouri River Institute Faculty Receive Grant to Study Invasive Zebra Mussels Along Missouri River
Two faculty in the University of South Dakota's Missouri River Institute – Jacob Kerby, Ph.D., biology professor and department chair, and David Swanson, Ph.D., biology professor – received a grant from the National Park Service to study settlement patterns of invasive zebra mussels along the Missouri National Recreational River (MNRR), a 59-mile section of the Missouri River between Gavins Point Dam and Ponca State Park.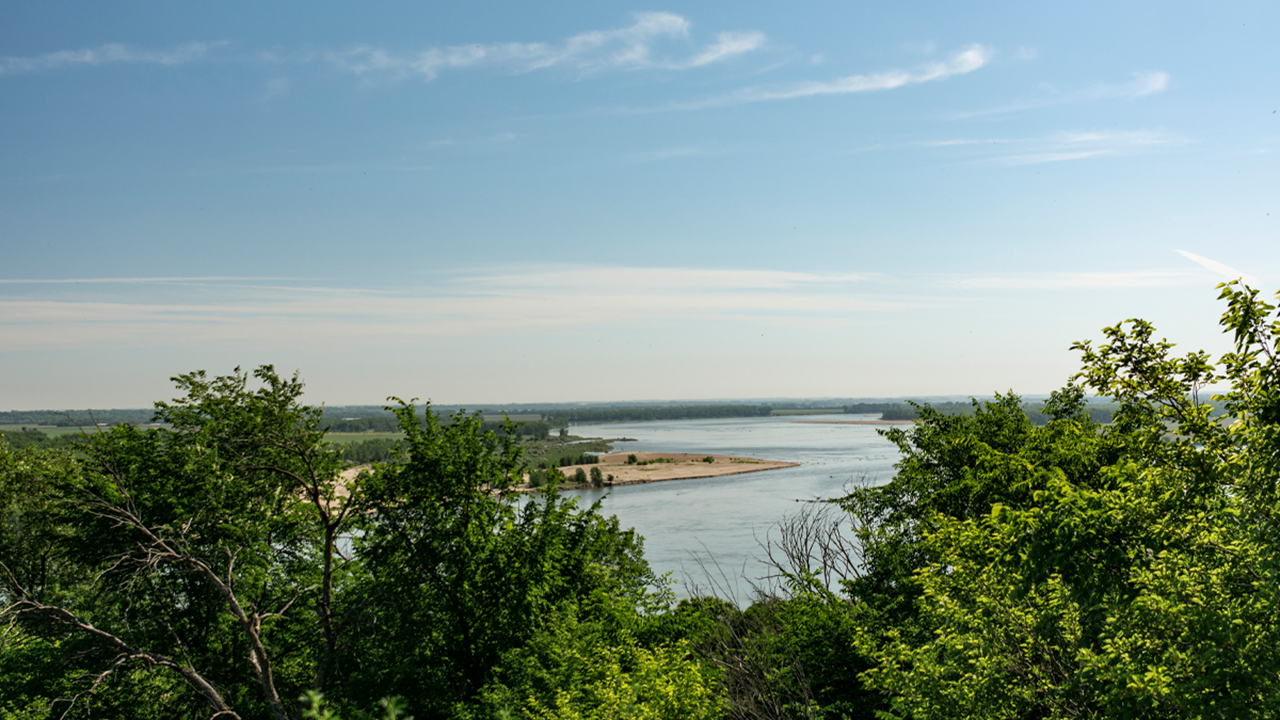 The $145,979 grant will support both a graduate student and the research expenditures for the project over a two-year period.
"This grant will allow us to continue our research on the Missouri River to help define conservation actions that will preserve biodiversity in both riverine and floodplain habitats associated with the river," said Swanson, who also serves as the director of the Missouri River Institute.
The proposed project seeks to identify settlement preferences and the survival of zebra mussels in the MNRR on natural and artificial substrates occurring in the river. Kerby and Swanson's studies will include descriptions of adult concentrations and larval settlement patterns on naturally submerged substrates, such as cottonwood and other trees and bank-stabilization structures. Combined with experimental studies of larval settlement densities on submerged cottonwood and redcedar trees, concrete block and quartzite, the project will determine if preferences exist in larval settlement.
The collected data will identify the potential effects of management strategies for zebra mussels on aquatic food webs and assist with the development of optimal strategies for zebra mussel management and mitigation in the MNRR.
"This work will us to better understand the impacts, potentially both negative and positive, of invasive zebra mussels on aquatic food webs and community structure and how we can best mitigate these impacts to preserve biodiversity along the Missouri River," said Swanson.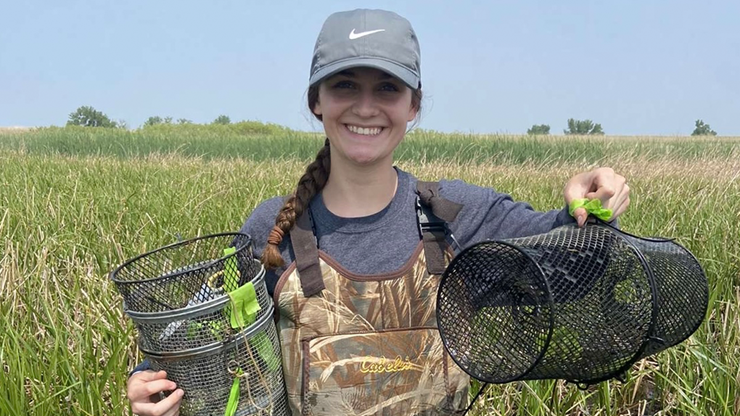 Elle Hoops has been a researcher in Jake Kerby's, Ph.D. chair of the Department of Biology, lab since her freshman year, and her involvement in this lab led her to a summer research project exploring the impact of contaminants on tadpoles.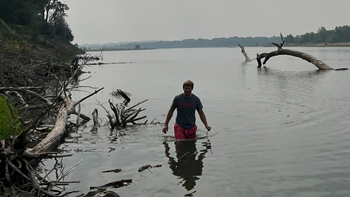 Grant Budden, a rising senior majoring in medical biology at the University of South Dakota, is researching the impact that selenium has on false map turtles, a threatened species of turtle in South Dakota.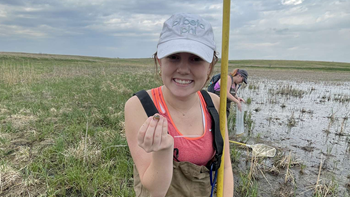 Early experiences working with amphibians in Jake Kerby's, Ph.D., chair of the biology department, lab at the University of South Dakota inspired Ella Wittmuss to further research amphibians and the impact that various stressors have on their hormone levels.