Devon Glover to Perform Opening Night of South Dakota Shakespeare Festival
Devon Glover, "The Sonnet Man," will perform June 15 in Vermillion's Prentis Park as part of the South Dakota Shakespeare Festival's "Celebration of Shakespeare."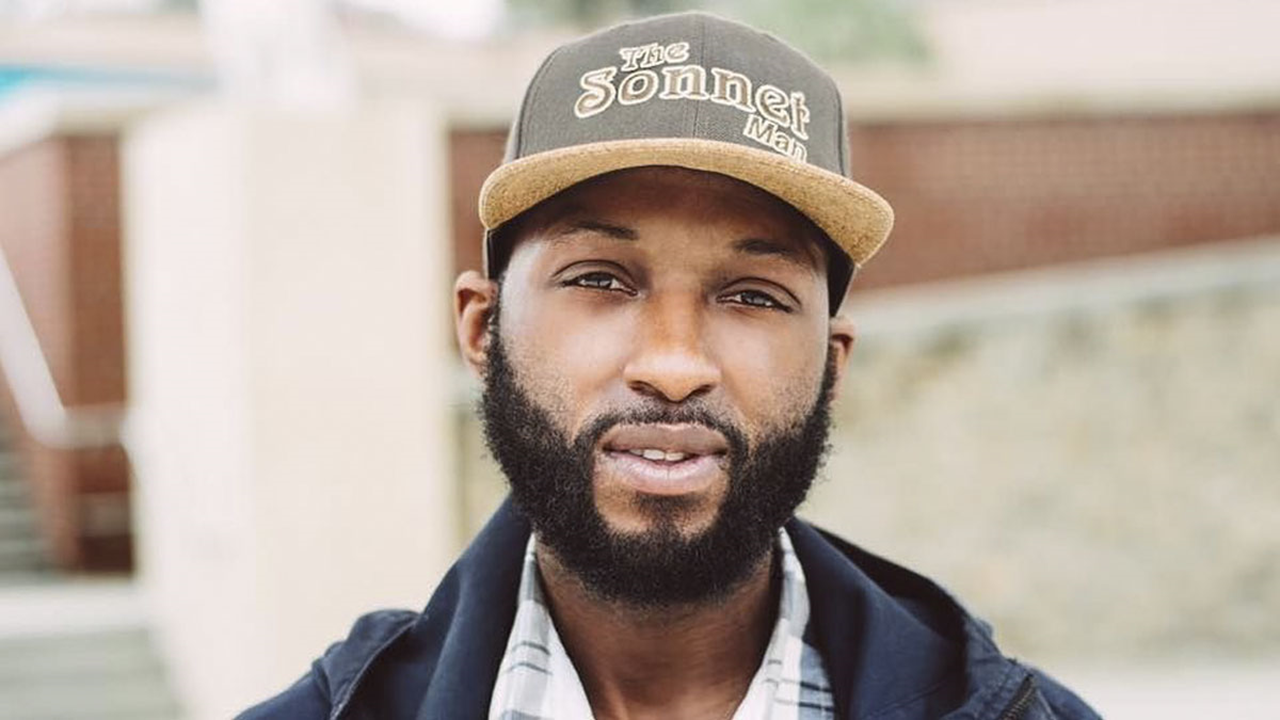 Glover will also hold a free workshop at the Vermillion Public Library from 10 a.m.-11:30 a.m. on June 15. Register on the library's website. Glover's performance will also be streamed for free online June 29 - July 2; check www.sdshakespearefestival.org for complete details. All SDSF events are free and open to the public.
Glover is a Brooklyn-based rapper, teacher, poet, playwright and actor who produces hip-hop adaptations of Shakespeare's sonnets for performance and workshops in schools and theaters worldwide as "The Sonnet Man." Glover has appeared on NBC, MSNBC, BBC, The Today Show, and at conferences and Shakespeare Festivals worldwide, including Stratford, Ontario and Stratford-upon-Avon. He has taught with Stratford Shakespeare, Passion in Practice, Shakespeare Birthplace Trust and Southern Shakespeare.
Glover has written adaptations of Shakespeare for various theatre companies. In the Spring of 2019, Devon was commissioned to write a hip-hop adaptation of Shakespeare's "Twelfth Night" (Lyrica).
As "The Sonnet Man," Glover delivers sonnets as originally written, and then breaks them down into spoken word. Glover's flow embodies the richness of Shakespeare's language, and his passionate, yet natural delivery offers an inspiring, creative experience audiences love.
Born and raised along with two brothers by a single mom in Brooklyn, he has strived all his life to make something of himself and to give back. He went through the New York City Public School system and is a graduate of Ithaca College.
Funding is provided by a grant from the South Dakota Humanities Council, an affiliate of the National Endowment for the Humanities. South Dakota Arts Council support is provided with funds from the State of South Dakota, through the Department of Tourism, and the National Endowment for the Arts.
About the South Dakota Shakespeare Festival
The mission of the South Dakota Shakespeare Festival (SDSF) is to engage, connect and inspire communities by exploring our shared human experiences through inclusive, professional Shakespeare productions and theatre arts education. Company values encompass: access, inclusion, integrity and artistic excellence.
Since 2012 the SDSF has been producing free, world-class, Shakespeare in the Park, in Vermillion, South Dakota, accompanied by a wide array of education and engagement programming, through partnerships with local and regional schools and organizations. They value diversity and inclusion, and seek to create theatre and build audiences that reflect and nourish the diversity of our communities. Since their inception, and in keeping with their mission, all festival events are free and open to the public.
To get more information about the South Dakota Shakespeare Festival's activities for 2023, including dates, times, locations, and details, visit www.sdshakespearefestival.org or check us out on Facebook.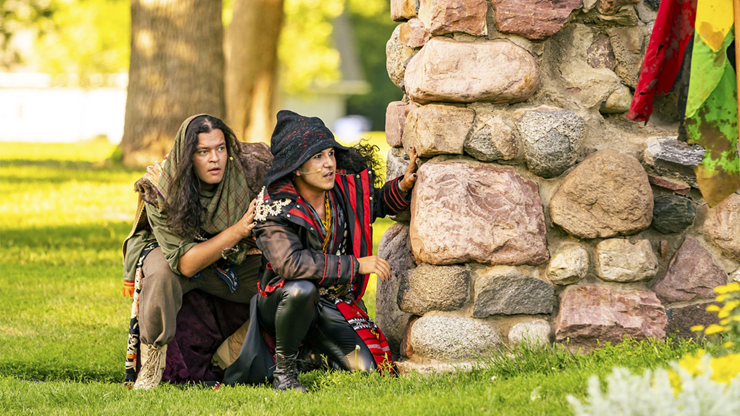 The South Dakota Shakespeare Festival (SDSF) is excited to present a week-long "Celebration of Shakespeare" in Vermillion June 11-18.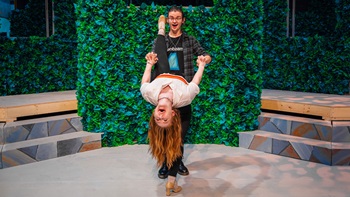 The University of South Dakota's Department of Theatre is proud to close its season with the musical "Triumph of Love," performed April 20-24 in the Wayne S. Knutson Theatre.