USD Theatre Presents Final Show of Season, 'Triumph of Love' April 20-24
The University of South Dakota's Department of Theatre is proud to close its season with the musical "Triumph of Love," performed April 20-24 in the Wayne S. Knutson Theatre.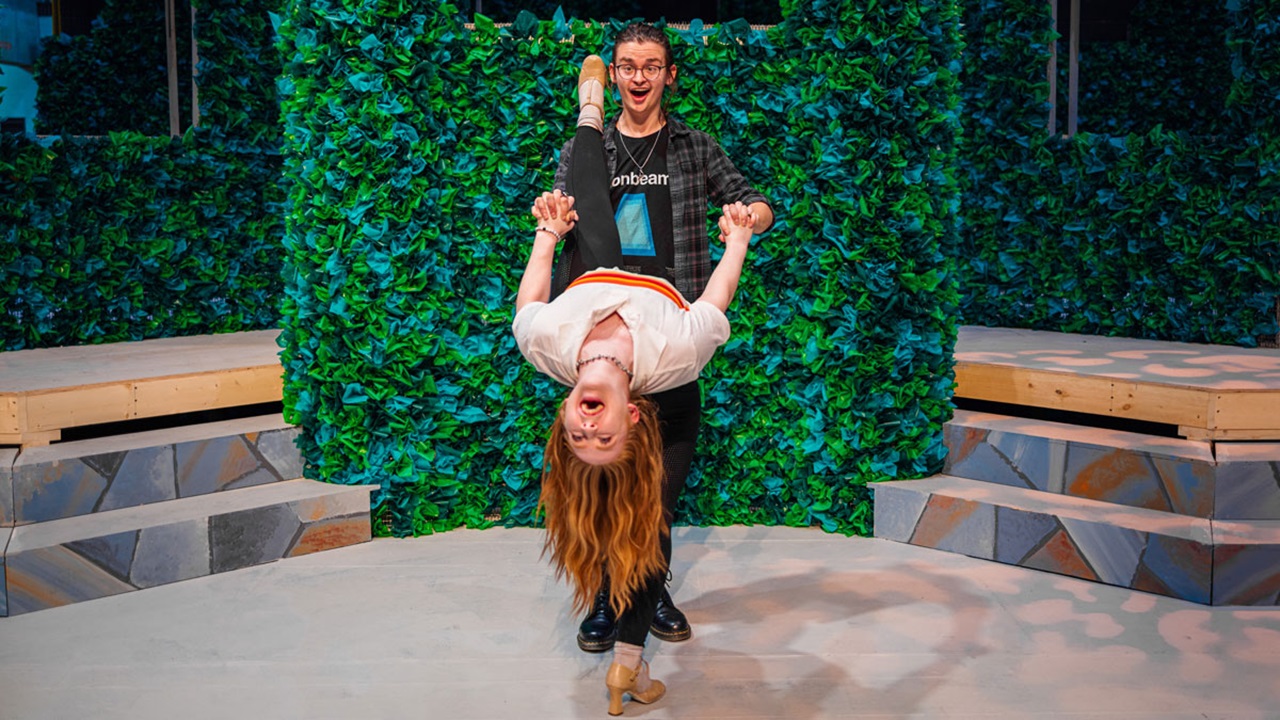 Based on an 18th century French comedy, the show blends commedia dell'arte with vaudeville and contemporary music theatre style. Mistaken identities, slapstick, wit and romance come together in a topiary garden setting designed by Victor E. Shonk and colorful costumes designed by Cassie Kay Hoppas.
Kimberly Ransdell, a senior B.F.A. design and tech student, is the stage manager for the musical, and has been having fun preparing for the performance.
"This show is very lighthearted, and so it's a breath of fresh air to go to rehearsals and know that I'm going to be laughing most of the time and seeing actors and everyone else enjoying themselves," Ransdell said. "This show is an opportunity for attendees to come laugh and have a good time as a community watching a show that maybe they haven't heard of before but is still a lot of fun and a fantastic show."
Show Information
"Triumph of Love" with book by James Magruder, lyrics by Susan Birkenhead and music by Jeffrey Stock
Sunday, April 24 at 2 p.m.
Tickets available at the USD Theatre Box Office from 12-5 p.m. starting April 13: $15 Adults/$12 Senior Citizens (62+)/$10 K-12 and Non-USD Student/Free at door for USD students with I.D.
Tickets can also be purchased online or by calling 605-658-3484