South Dakota Shakespeare Festival presents 'A Celebration of Shakespeare' June 11-18
The South Dakota Shakespeare Festival (SDSF) is excited to present a week-long "Celebration of Shakespeare" in Vermillion June 11-18.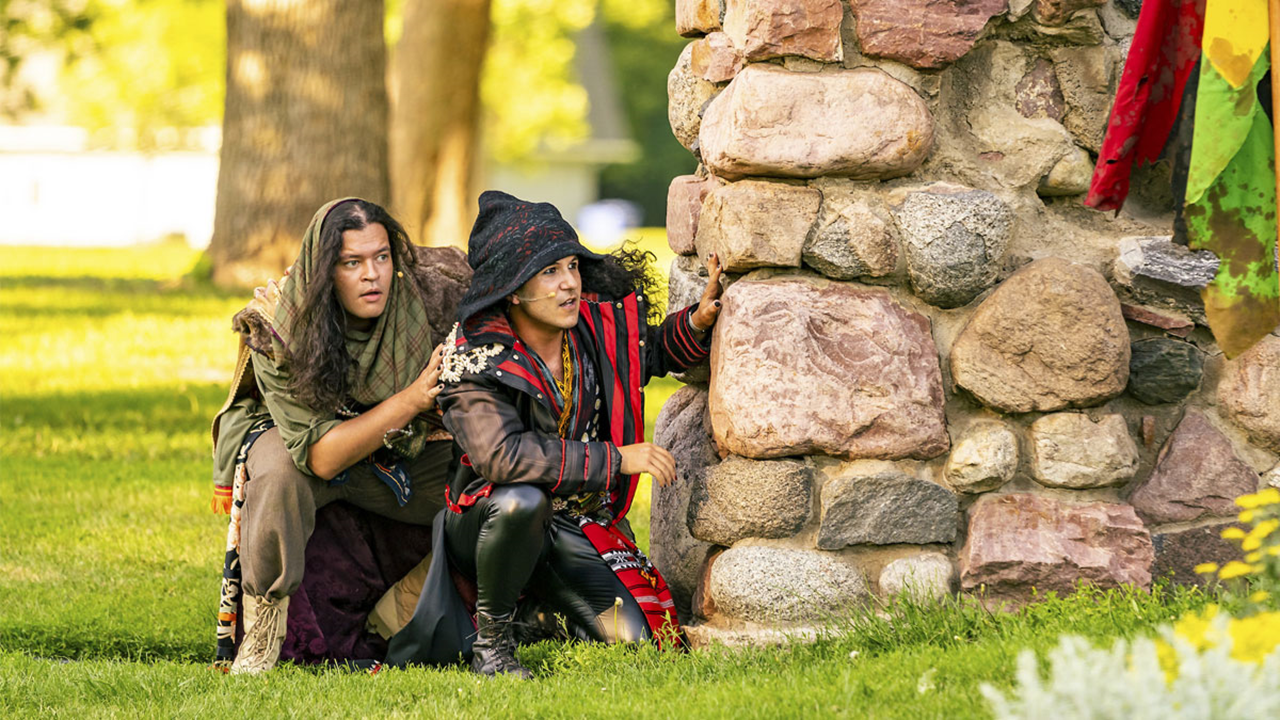 Special guest artist Devon Glover, "The Sonnet Man," will perform June 15 in Vermillion's Prentis Park. Learn more about Glover.
The SDSF's Acting Company will perform a devised production based on scenes from the festival's previous 11 seasons June 16-18, also in Prentis Park. In partnership with the National Music Museum, Paul Imholte will provide pre-show music on Friday, June 16 starting at 6:30 p.m. Both productions will also be streamed for free online June 29 - July 2; check www.sdshakespearefestival.org for complete details.
New this year are events leading up to the in-park performances, including the following. All SDSF events are free and open to the public.
Sunday, June 11 at 3 p.m., Bark with the Bard 5K: A pet-friendly walk/run starting and ending at the Prentis Park Band Shell
Monday, June 12 at 7 p.m., "Shakespeare in Love" movie at the Coyote Twin Theater
Tuesday, June 13 at 8 p.m., Shakespeare Trivia at Dakota Brick House
Wednesday, June 14 at 8 p.m., Adult Shakespeare Improv at Varsity Pub
Interim Artistic Director Rebecca Bailey is thrilled to enter her new role with the SDSF.
"This company, its people and the community have been such a part of my development as an artist," Bailey said. "As the summer starts, we are certain to have new opportunities and pieces to the festival along with some familiar scenes. Our celebration production is an homage to the work the SDSF has done over the past years.
"As I transition into this new role, I want to remember the wonderful productions we have done and look forward to entertaining new audiences in the years to come," Bailey continued. "This performance is full of some of our favorite scenes from each of our ten past shows. The four actors will take you with them through the ups and downs of some of Shakespeare's most famous moments – each of them a story to remember. The events for our festival week remain centered on bringing all of our community together and remembering what it is to pause and connect, sharing the moments and emotions that make us human."
Christa Cornay will return to South Dakota from her current home in New York City. As a graduate of the University of South Dakota, she has watched the SDSF for a number of years. In New York she is a frequent vocalist at 54 Below and recently participated in a 10th Anniversary concert of "35 Millimeter: A Musical Exhibition" directed by composer Ryan Scott Oliver.
"I am ecstatic to be joining the crew to celebrate ten years of Shakespeare in South Dakota," said Cornay. "It is such a privilege to share this art with Vermillion's incredible community. It's been six years since I've performed in Vermillion, and it's the greatest joy to be returning for such a special production."
Lacye Day is making her debut at the SDSF as several ladies from a few of Shakespeare's best, an opportunity that she is excited about.
"The audience will see a range of stories. I am thrilled to have the unique opportunity to explore the similarities and differences between each of the characters I get to portray," said Day. "It will be an interesting journey to find how each of our characters relates to each other. Hopefully, you will be able to find a character that you can relate to!"
About the South Dakota Shakespeare Festival
The mission of the South Dakota Shakespeare Festival (SDSF) is to engage, connect and inspire communities by exploring our shared human experiences through inclusive, professional Shakespeare productions and theatre arts education. Company values encompass: access, inclusion, integrity, and artistic excellence.
Since 2012 the SDSF has been producing free, world-class, Shakespeare in the Park, in Vermillion, South Dakota, accompanied by a wide array of education and engagement programming, through partnerships with local and regional schools and organizations. They value diversity and inclusion, and seek to create theatre and build audiences that reflect and nourish the diversity of our communities. Since their inception, and in keeping with their mission, all Festival events are free and open to the public.
To get more information about the South Dakota Shakespeare Festival's activities for 2021, including dates, times, locations, and details, be sure to visit www.sdshakespearefestival.org or check it out on Facebook.
Devon Glover, "The Sonnet Man," will perform June 15 in Vermillion's Prentis Park as part of the South Dakota Shakespeare Festival's "Celebration of Shakespeare."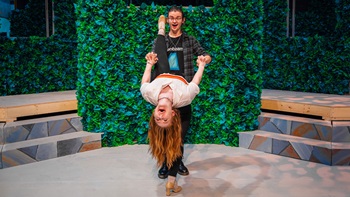 The University of South Dakota's Department of Theatre is proud to close its season with the musical "Triumph of Love," performed April 20-24 in the Wayne S. Knutson Theatre.