South Dakota Shakespeare Festival Announces Date for Wine with Will
The South Dakota Shakespeare Festival is pleased to announce the date of its fundraising gala, "Wine with Will," on Friday, March 24 from 7-9 p.m. at the Neuharth Conference Center on the University of South Dakota's main campus.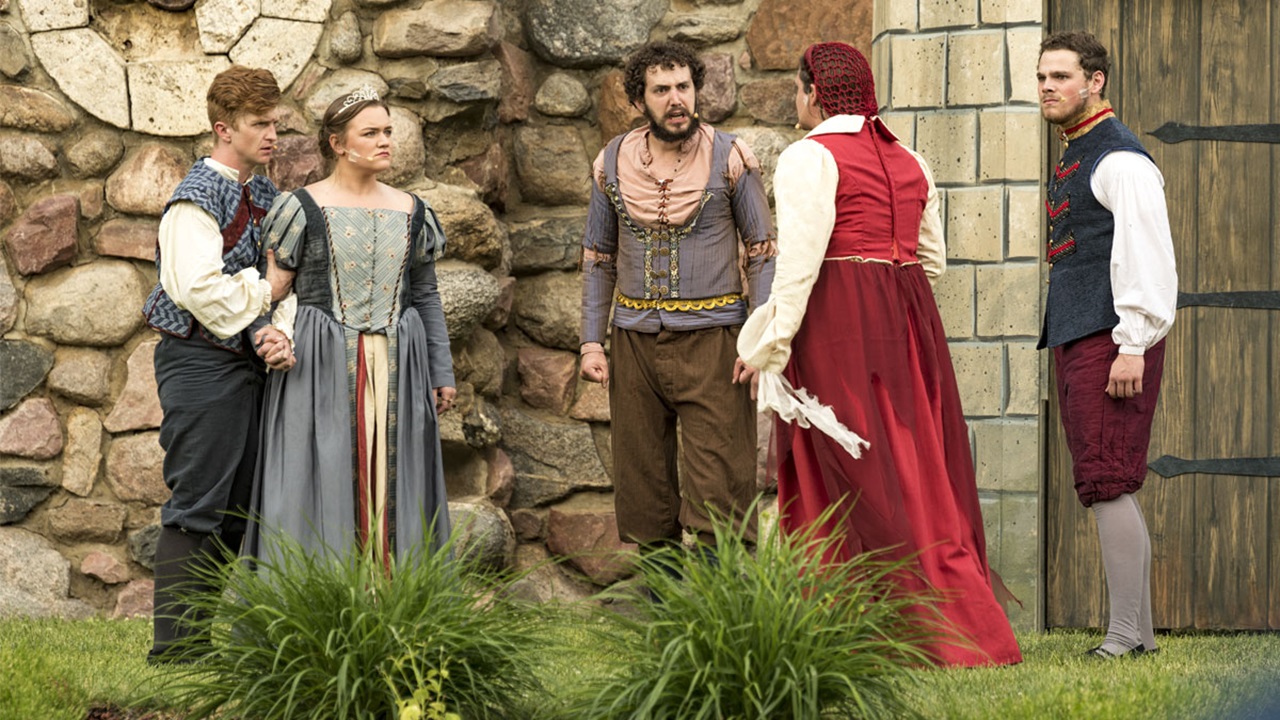 The 11th edition of Wine with Will is a fun and meaningful event to support local arts. This year's event features wine tastings paired with hors d'oeuvres, Shakespearean performances, and a silent auction with a diverse array of locally donated products, services and artwork.
Interim Artistic Director Rebecca Bailey will be introduced and Founding Artistic Director Chaya Gordon-Bland will be celebrated for her contributions to the SDSF.
Semi-formal attire is suggested. Tickets are $50 per person. To reserve tickets or to get further information about the fundraiser, please email company@sdshakespearefestival.org.
The mission of the South Dakota Shakespeare Festival (SDSF) is to engage, connect and inspire communities by exploring our shared human experiences through inclusive, professional Shakespeare productions and theatre arts education. Our values encompass: access, inclusion, integrity and artistic excellence.
Since 2012, the SDSF has been producing free, world-class, Shakespeare in the Park, in Vermillion, South Dakota, accompanied by a wide array of education and engagement programming, through partnerships with local and regional schools and organizations. We value diversity and inclusion in our work, and seek to create theatre and build audiences that reflect and nourish the diversity of our communities. Since our inception, and in keeping with our mission, all festival events are free and open to the public.
For more information, visit www.SDShakespearefestival.org.
Devon Glover, "The Sonnet Man," will perform June 15 in Vermillion's Prentis Park as part of the South Dakota Shakespeare Festival's "Celebration of Shakespeare."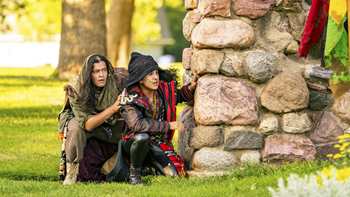 The South Dakota Shakespeare Festival (SDSF) is excited to present a week-long "Celebration of Shakespeare" in Vermillion June 11-18.
The University of South Dakota Art Galleries will host the 33rd Annual Oscar Howe Memorial Lecture on Sept. 22, from 7-8 p.m. in Farber Hall Room 111, located in the historic Old Main building on USD's campus.