Knudson School of Law Trial Teams Compete in Nationwide Tournaments
The University of South Dakota Knudson School of Law trial teams are competing in three national tournaments this fall. The spread of competition ranges from New York to Georgia.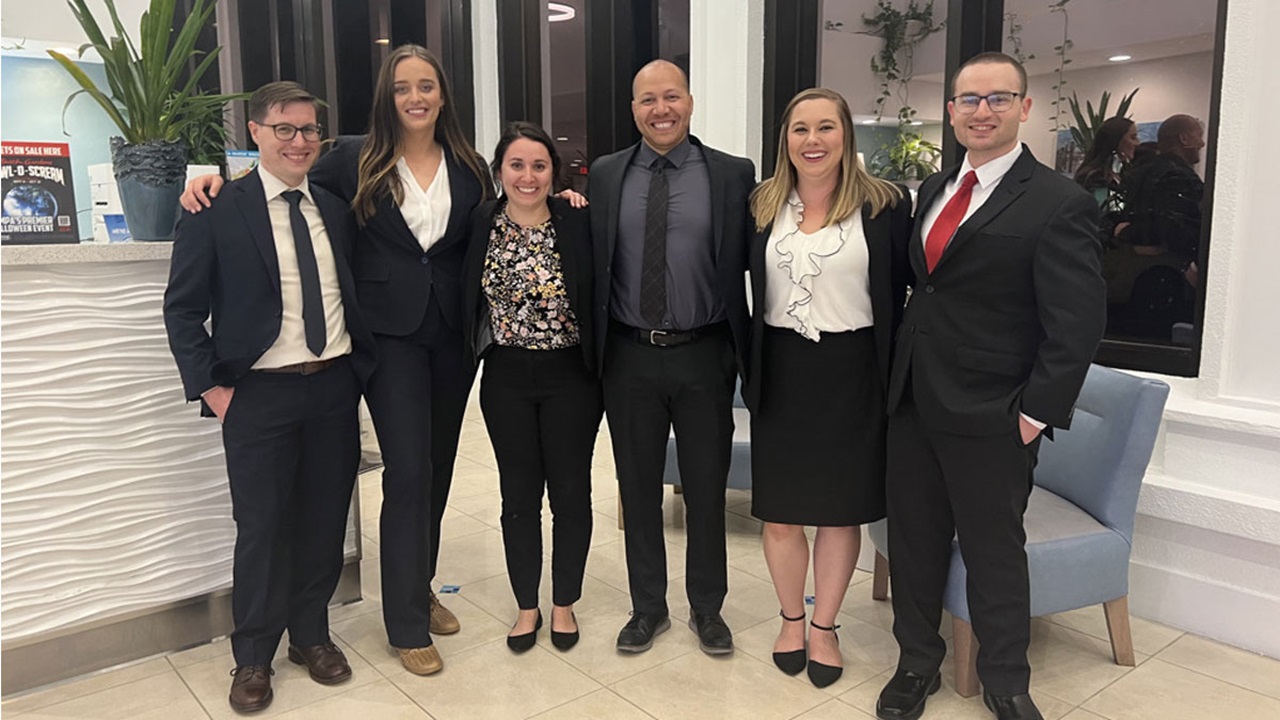 USD's trial teams are led by Associate Professor Laura Rose, J.D. Under her direction since 2018, teams annually participate in law school mock trials across the United States. This year's competitions are some of the first held in person since the outbreak of COVID-19.

The first tournament – the National Pre-Trial Competition – was held at Stetson University in Tampa, Florida, Oct. 6-10. Law students Micayla Bamberg, Andy Keyes, Brandon Raynes and Madelyn Selvaggi comprised the four-person team that competed in the pre-trial hearing. They were coached by 2019 Knudson School of Law graduates Jaquelyn and Isaac Bouwman.

Competitors argued whether involuntary medication is the best course of action in bringing a criminal defendant to competency to stand trial.
Keyes, class of 2024, received Best Advocate for the preliminary rounds at the tournament.

The second tournament was held Oct. 14-17 in Buffalo, New York. Knudson School of Law students – Mia Hockel, Amber Cook, Damian Vacin and Tyler Volesky – represented USD at the event. The trial was a criminal case related to a physician being charged with the murder and manslaughter of a young woman for over-prescribing opiates.

The third tournament, known as "William-Daniel," runs from Nov. 11-13 in Atlanta, Georgia. USD's team has yet to be determined.

"In-person competitive trial experience ranks among some of the best experiential learning a young aspiring lawyer can get," said Rose. "In trial team, students also learn how to balance a busy, demanding day job with the rigors of preparing a case for trial."
The University of South Dakota Knudson School of Law Trial Advocacy team and assistant professor Laura Rose, J.D., are featured guests on a podcast documentary series about the next generation of lawyers.