Law Professor Laura Rose Named Heidepriem Trial Advocacy Fellow
The USD Knudson School of Law is proud to announce that Professor Laura Rose, J.D., has been named the Heidepriem Trial Advocacy Fellow, succeeding Professor Thomas Horton.
The Heidepriem Trial Advocacy Fellowship, created in 2012 by the Heidepriem family, supports the craft, teaching and scholarship of trial advocacy. The family's support allows the law school to attract and retain exceptional trial advocacy instructors who prepare USD graduates to successfully go up against lawyers from across the nation.

"We are grateful to the Heidepriem Family for their ongoing generosity and their vision for the future of trial advocacy at USD," said Knudson School of Law Dean Neil Fulton. "The law school is fortunate to have their support and to have an emerging leader like Professor Rose forming the next generation of trial advocates for South Dakota and beyond."

Rose serves as the faculty advisor for the Alternative Dispute Resolution Board and head coach of the law school's Trial Teams. She is on the National Association of Legal Advocacy Educators board of directors as the Region 12 representative. At the Knudson School of Law, Rose teaches courses in trial techniques and evidence. She is the co-author of "Mastering Trial Advocacy," a trial advocacy casebook, and the accompanying volume of case problems and exercises for use in trial advocacy instruction.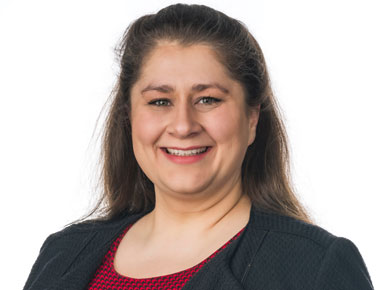 In her classes, Rose makes extensive use of simulations to give students hands-on advocacy experience. Students assess facts, make legal arguments, lodge objections and advocate from the position of a lawyer representing their client in an actual case.

"The purpose of trials is to guarantee that every citizen of this country, regardless of age, gender, race, nationality, creed, orientation or level of wealth, has the opportunity to speak truth to power and have factual disputes settled by a jury of their peers," said Rose. "This means that the advocate must not merely be an actor who can present well or speak well but use all of their legal training to combine a factual, legal and moral theme to bring about justice."
The University of South Dakota Knudson School of Law Trial Advocacy team and assistant professor Laura Rose, J.D., are featured guests on a podcast documentary series about the next generation of lawyers.