RD Hurd Society Performs Over 380 Hours of Pro Bono Work
The RD Hurd Society at the University of South Dakota Knudson School of Law performed over 380 hours of pro bono work for East River Legal Services (ERLS) during the 2021-2022 school year.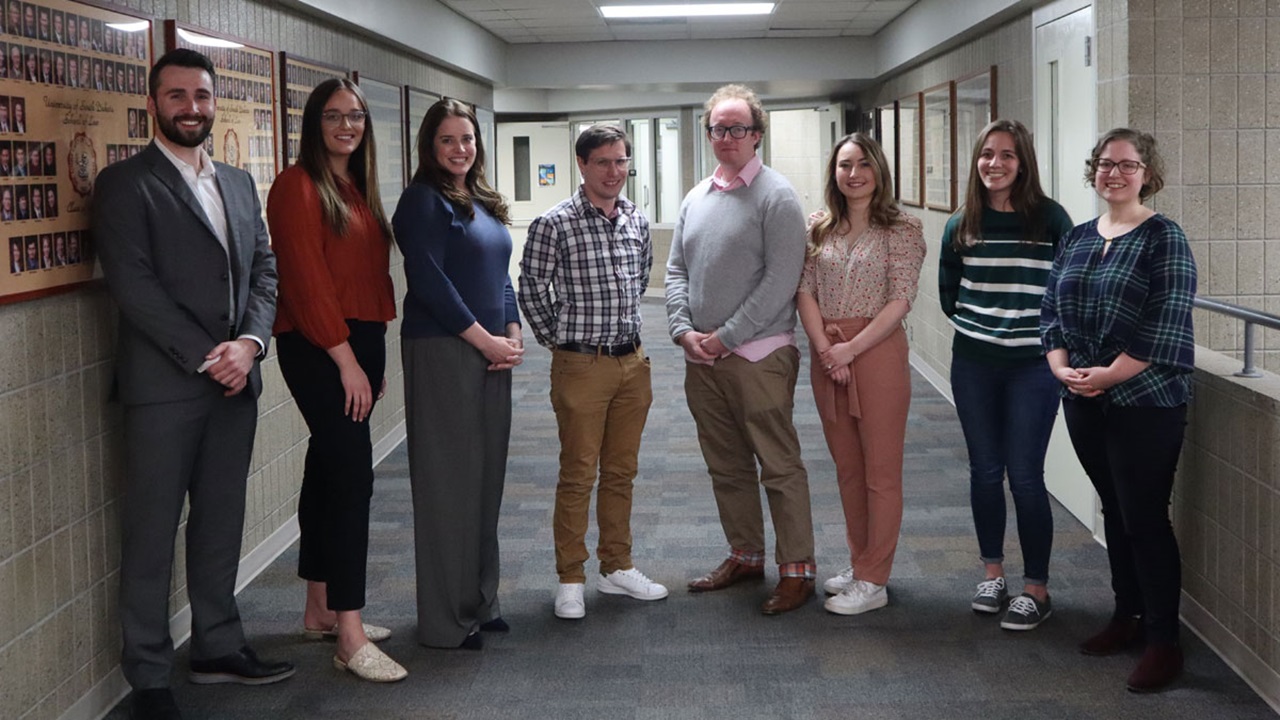 Eight first- and second-year law students worked directly with ERLS attorneys and staff to complete legal research, draft pleadings and participate in court proceedings. All RD Hurd students completed a legal education piece for ERLS and Access to Justice to use.
"The USD RD Hurd student support for attorneys ensures that cases quickly move forward, ensures access to the courts and amplifies client voices," Lea Wroblewski, ERLS executive director, said. "The student end-of-the-year projects provide helpful information to South Dakota citizens on assorted topics that are common legal issues in the state."
"USD law students continue to give back to the legal community, setting record-breaking pro bono hour totals," said Anne Weyer, 2021-2022 RD Hurd student president. "The students are nothing short of impressive and will be leaders in the profession."
The RD Hurd Volunteer Law Society, a partnership with East River Legal Services, permits students to provide legal services to low-income residents of South Dakota. It is an opportunity for law students to get hands-on experience of working with clients and supervising attorneys and to gain confidence through experience.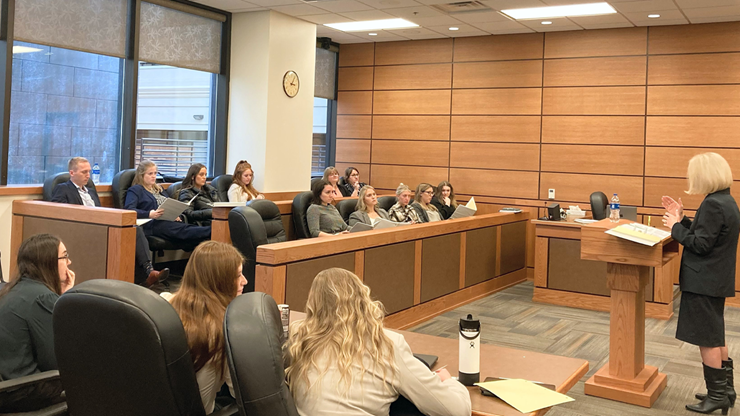 Students from the University of South Dakota Knudson School of Law provided assistance to divorcing couples at the Pennington County Courthouse in Rapid City, South Dakota, as part of the WORKS CLINIC.
Internships and externships are an important part of a student's experience at the University of South Dakota Knudson School of Law. Students have opportunities to gain invaluable, real-world experience and exposure to the law profession, so they can hit the ground running as they embark upon their career in law.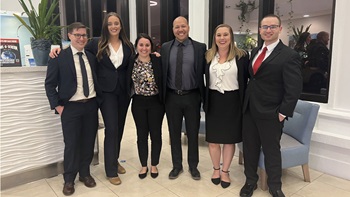 The University of South Dakota Knudson School of Law trial teams are competing in three national tournaments this fall. The spread of competition ranges from New York to Georgia.