Artists in Medicine: Prairie Prose
Melvin W. Thomas scholarship honors the life of a prolific, humble physician and poet.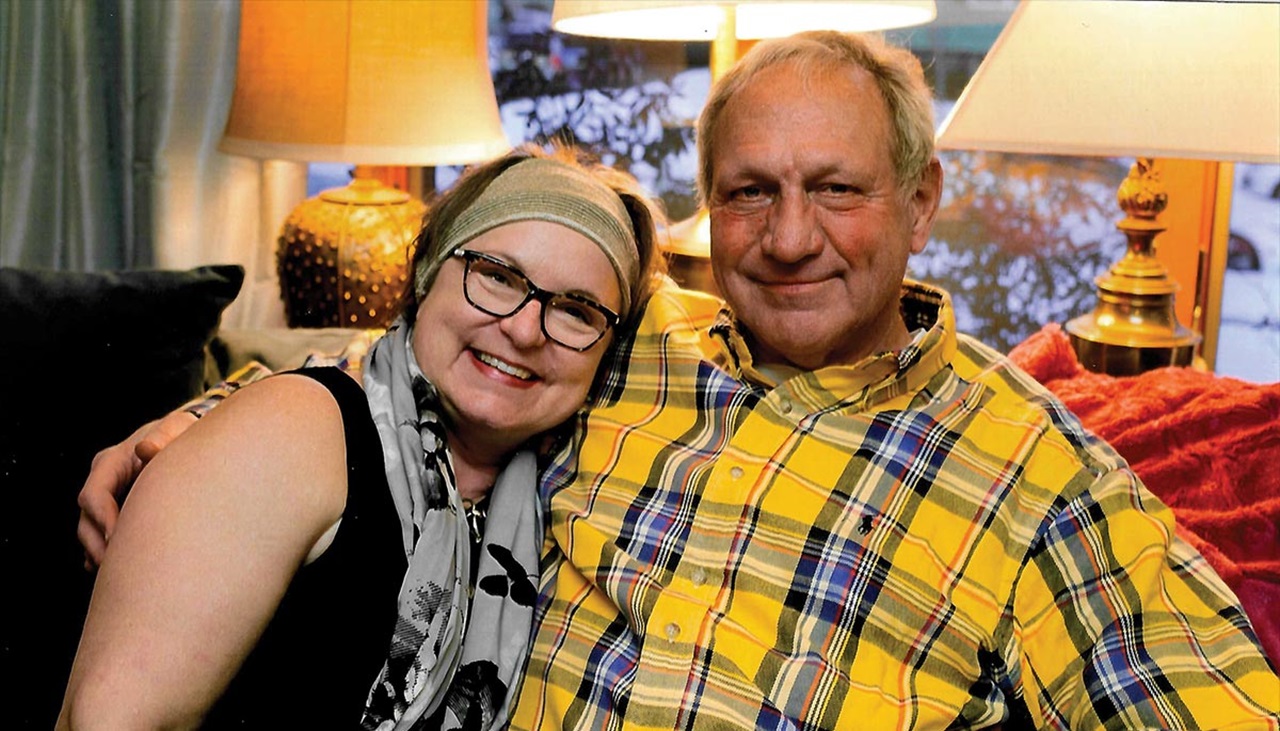 Looking through a collection of family photos and poems, one can't help but feel a certain connection with Dr. Melvin "Mel" Thomas, even never having met him.
Mel, an internist, was a lover of all art forms. To him, medicine was not only a science, but an art as well. Mel reveled in classical and blue grass music, reading, writing and gardening, and so it's not surprising his artistic inclination led him to write poetry.
"He had a gift with words. He was a man of few words, but his writing spoke volumes. His words were very powerful," said Nancy Thum-Thomas, Mel's widow.
Mel referred to himself as a "prairie doctor" because prairie life was a big part of who he was. Much of his poems' subject matter was influenced by his simple rural upbringing and his experiences working on ranches and farms.
"Mel was an everyday, hardworking man, respectful of nature," said Nancy. "His poems mirrored who he was as a man."
The third of seven children, his life started in Vermillion, South Dakota, but Mel's father was a Methodist minister, prompting the Thomas family to live in small towns throughout the state. Mel was a three-sport athlete at Alexandria High School, excelling in football, basketball and track. He attended South Dakota State University on a basketball scholarship.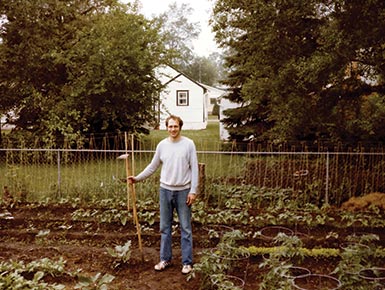 Although he majored in civil engineering, he felt a call to practice medicine and attended the University of South Dakota Sanford School of Medicine's two-year program, later finishing his medical education at Eastern Virginia Medical School. After fulfilling his obligation as a physician with the United States Public Health Service Commissions Corps, he completed a general internal medicine residency at the USD medical school. His 45-year medical career spanned serving as a public health officer in Arkansas, chief of medicine at the Sioux Falls Department of Veterans Affairs, in private practice in Brookings and with Avera Internal Medicine Group in Sioux Falls, and as faculty at the USD Sanford School of Medicine.
Mel and Nancy married in 2008, blending two families with their combined five adult children—his two and her three. The years that followed were filled with family gatherings and retreats to their cabin on Enemy Swim Lake, all inspiration for Mel's writing.
And so, it's not surprising that common themes like family, home, nature and healing permeate Mel's writing. He'd always journaled, but Nancy estimates it was the mid-1970s before he started writing poetry. Mel grew as a writer over time, capturing emotions, interpretations and observations of simple, daily life onto paper. His creative writing process was putting pen to paper, then transcribing it, penciling changes to the manuscript, and arriving at the final draft with a title. Some writings hearken to the simplicity of the past, some wonder of the future, some call attention to his own battles; but all are poignant in delivery and cadence. Each piece is signed, simply and without pretense, with "mt," his initials.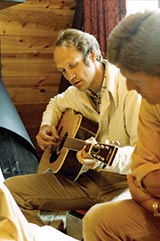 Although not without his own personal struggles, Mel saw the best in people. He felt the heartache and challenges of being human. Yet, simple appreciation and positivity emanate from his words. Reading through his poetry, it's apparent that writing helped him to heal.
He passed away unexpectedly in his home on Sept. 11, 2020, but his legacy is one that will not be forgotten. Mel's poetry leaves hints of a robust, fruitful life lived without regret.
There are now seven grandsons, aged 11 years to two months, who are experiencing all life has to offer through activities like music, soccer, basketball, biking, lake life and traveling with their families. "Grandpa Mel" is never far from their memories.
When a family member suggested perhaps a scholarship should be established at the Sanford School of Medicine to honor Mel and aid future rural physicians, Nancy agreed. Committed to carrying on his legacy as an internal medicine physician, the family established the fund to honor his tireless contributions to medicine.
"Mel would have thought he wasn't worthy of a scholarship in his name," said Nancy, "but he was and is. A great listener, he treated people as if they were a gift, something beautiful to behold, no matter where you came from or what your status was."
The newly-established Dr. Melvin W. Thomas Internal Medicine Scholarship at the Sanford School of Medicine is in support of fourth-year medical students from rural South Dakota pursuing the specialty of internal medicine or rural health medicine. A gift to this fund will honor Mel's legacy and provide financial assistance to medical students pursuing his passion of internal medicine. The first recipient of this scholarship will be named in the summer of 2022. If you are interested in establishing a scholarship endowment in the name of a loved one, please contact Kellyna Warnke at Kellyna.Warnke@usdfoundation.org or 605-310-8626.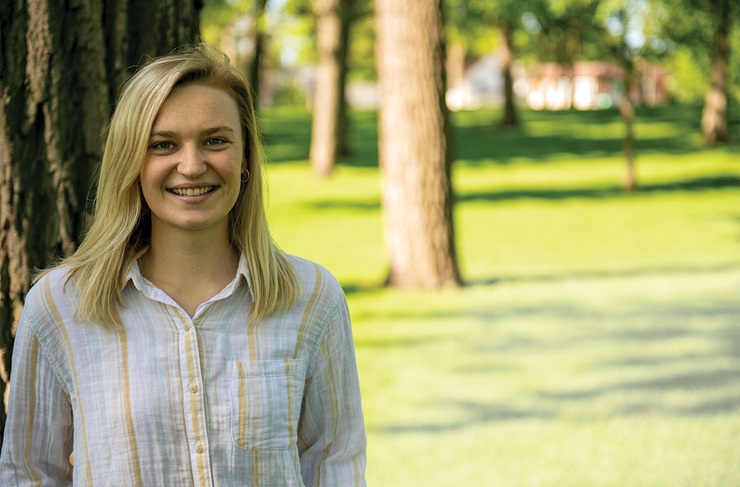 Maria Koenen's immersion into the community of Parkston, South Dakota, and its Frontier And Rural Medicine (FARM) program at Avera St. Benedict Hospital would likely be considered a homecoming.
As an eighth grader, Randall Waldner shadowed a local physician, Dr. Matt Owens '93, and that reinforced his aspirations.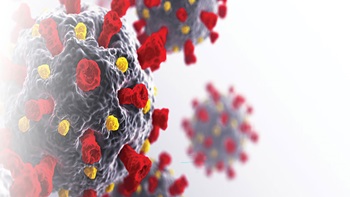 Heidi Moline '16 M.D., MPH Contributes to COVID-19 Vaccine