A Passionate Advocate for Rural and Interprofessional Health Care
For nine years, Julie Wingen, PT, DPT, has carefully and successfully built her physical therapy practice and clinic serving Belle Fourche, South Dakota, and the surrounding rural area. This pursuit reflects her passion and desire to provide those who live in rural areas with skilled caregiving and a trusted health care facility that helps patients find solutions to their movement or pain problems.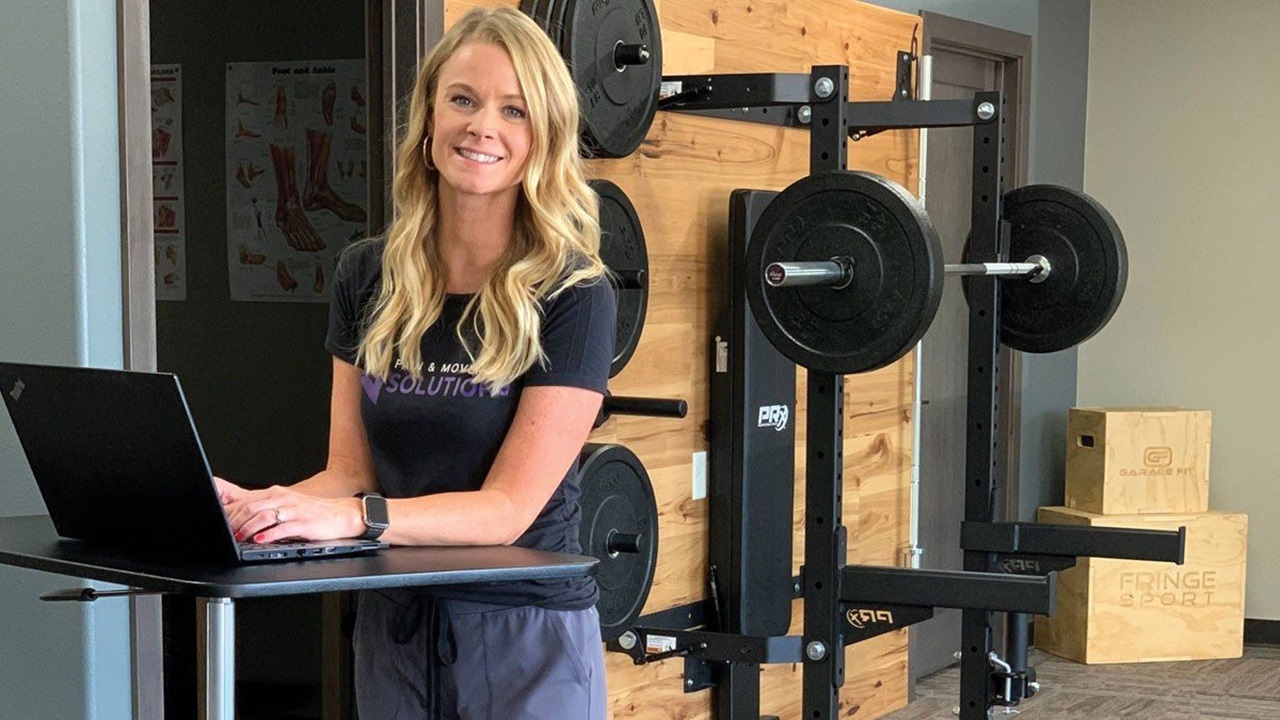 Wingen started the clinic, named Pain & Movement Solutions, from scratch, and it now employs herself and three other physical therapists and two office staffers.
As a health care professional serving rural residents, Wingen emphasizes the importance of participating in a network of health care providers in her area. "Because there are a limited number of health care professionals in a rural area, it is important that irrespective of their specialties they work together and that they're familiar with each other," said Wingen.
Though her expertise lies in mobility and pain issues related to physical activity, Wingen acknowledges the relationship of physical activity, or the lack of it, to problems, such as cardiovascular diseases, diabetes, mental health and overall pain management. "That's where the interdisciplinary or interprofessional approach to health care is valuable," she explained, "and the interprofessional approach is especially vital in rural areas, where practitioners need to be able to treat a variety of cases and patients and be able to comfortably work with other practitioners to provide a broad spectrum of quality care."
Wingen found inspiration from a physical therapist in Howard, South Dakota, where she grew up. "His clinic was a great resource for our community," she explained. "The therapist there, a man named Wes Mentele, provided superb and personal care, and I admired him for that." Wingen's husband is from near Howard, and they both graduated from Howard High School.
Wingen earned an undergraduate degree in biology before admission to the physical therapy graduate-level program at USD, where she acquired a doctorate degree in 2011.
It was at USD that Wingen learned the value of interprofessional health care.
"The study team in our anatomy lab at USD came from a variety of disciplines," she explained. "I was exposed to many different disciplines through that experience and others during grad school. From the beginning, USD's PT program and its large school of health sciences prepared its students with an array of skills necessary to practice in rural areas of South Dakota or anywhere, for that matter. USD also prepared me for interdisciplinary practice. They always promoted the importance of interprofessional service."
That emphasis is paying dividends for Wingen, her staff at her clinic and their patients. "Physical therapists are often the first stop where a patient seeks help," explained Wingen. "And we might be the first health care provider to be told about or detect problems that aren't directly related to our specialties of mobility and musculoskeletal issues. Understanding health factors and issues outside our specialty and being connected to the larger health care community to seek advice or send patients to can have significant benefits for our patients.
"Our patients, many of whom are our neighbors and friends, benefit by this interprofessional approach to providing care," she reported. "Everything on the spectrum of care is bound to walk through your door at one point or another."
The variety of cases she encounters and the relationships she builds with patients and entire families through all phases of their lives are both rewarding and beneficial to her practice and clinic, said Wingen. "Building familiarity with our patients is helpful," she said. "Plus, the variety of cases we see keeps us sharp."
To help develop new rural PT practitioners and contribute to her profession and her alma mater, Wingen provides educational experiences for USD DPT students. "We host physical therapy doctoral level students from USD for eight-week clinical rotations, plus we offer pre-program observational internships to USD students," she said. "USD's rural clinical rotations are invaluable to the students for learning about rural practice."
The word "rural" often surfaces during a conversation with Wingen. It shouldn't surprise that when Wingen and her husband moved to the Black Hills region they yearned to live in a rural setting that reminded them of their hometown. "We wanted open spaces," she noted, "like we had at Howard, and the area near Belle Fourche is like that."
"The challenges and rewards of providing rural health care are exciting for me," said Wingen. "Working closely with other providers in the area and with our patients through all stages of their lives is gratifying. I have an amazing team, and we all work hard to make our clinic a genuine asset to our community."
The Value of Interprofessional Training
A benefit of interprofessional health care training is the expansion of applicable skills and knowledge. Adding diversity to a provider's specialty is always a positive thing because, ultimately, patient care and service is elevated. For example, a nursing student learns about mental health, or a dental hygiene student learns to recognize the symptoms of drug abuse and addictions. These interprofessional educational opportunities are readily available to students in all programs at the USD's School of Health Sciences because there is depth and variety to the school's programs, including partnerships with the university's school of medicine.
Julie Wingen participated in an intense interprofessional program called SD LEND (Leadership Education in Neurodevelopmental and Related Disabilities) while earning her doctorate in physical therapy. LEND is offered through the Center for Disabilities, a program of the USD medical school. Wingen's yearlong LEND training provided a graduate-level traineeship readying her to observe and participate in assessments and treatments regarding children and young adults with neurodevelopmental disabilities and their families. Few universities in the country offer this type of training to its PT students. The LEND partnership, said PT department chair Patti Berg-Poppe, is one of the aspects of our program that "sets us apart."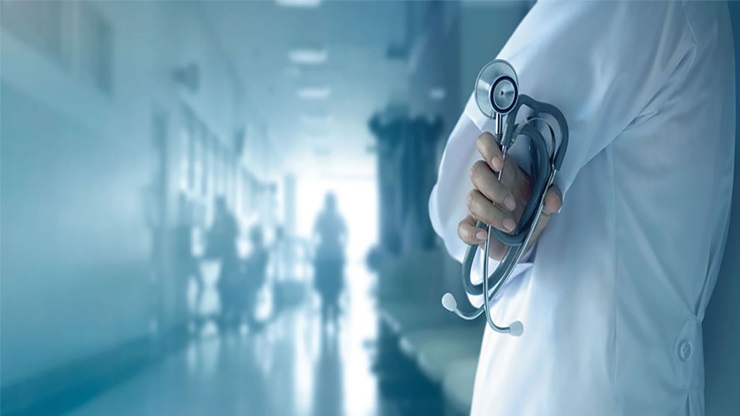 USD's School of Health Sciences, through its leadership and faculty, embrace several important shared values.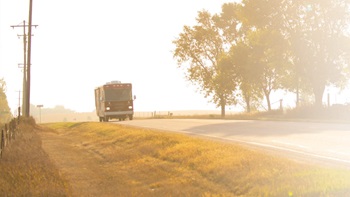 Its national tour of duty over, the Health Affairs Mobile Unit now enables us to expand our service and outreach mission to South Dakota and the surrounding region, providing health care experiences for our students.
Maximizing student learning and providing real-world preparation is the goal of interprofessional health care education and cutting-edge simulation centers contribute mightily to that objective.