Kelsey Barrett's New Finish Line
The finish line had long been a meaningful destination for Kelsey Barrett.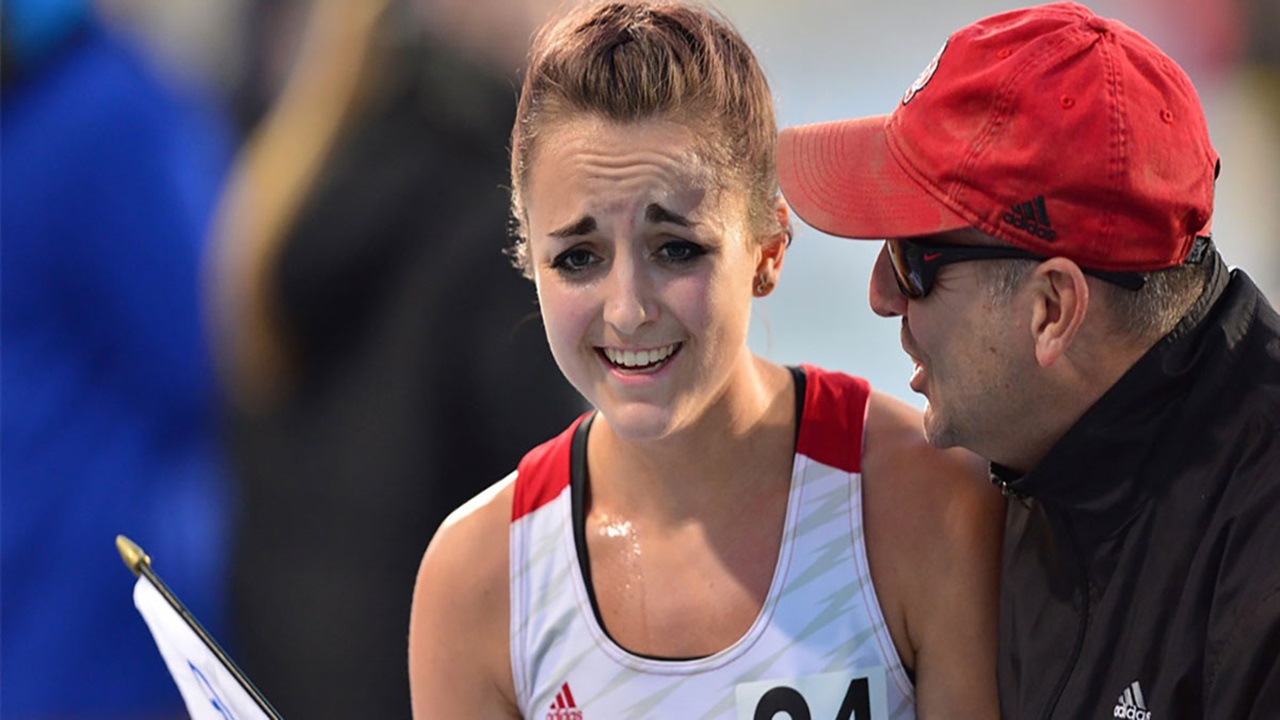 A dedicated and highly successful long distance runner in both high school and college, Barrett gauged achievement in the athletic realm by how fast she ran and how high she placed.
These were definitive conditions by which to measure progress and success.
In her post-USD pursuits and chosen profession – addiction counseling – she has been compelled to leave those circumstances of certainty behind her. Measuring success in her new endeavor is often more an open-ended matter, with fewer quantifiable calculations at her disposal.
For one of her clients a single day without ingesting an illegal drug might constitute an impressive accomplishment. For another it might be an overnight of sobriety. "So much of what we consider to be a success for individuals wanting help and wanting to get better in the area of addiction and substance abuse," reported Barrett, "happens one small step at a time."
Barrett grew up in Britton, South Dakota, taking big steps frequently. She accumulated nine individual high school state running championships while competing for Britton- Hecla High School, including four crosscountry individual titles and five gold medals in long distance track and field events. In 2011 she was named South Dakota's High School Female Athlete of the Year. Barrett matriculated to USD and struggled to have a significant impact during her first two years of collegiate running competition. But natural ability, hard work, endurance and perseverance eventually paid dividends.
During her junior year at USD Barrett helped the cross country team win a momentous conference championship. That team victory was a breakthrough for USD after a long drought, and it occurred under grueling weather conditions in Fargo, North Dakota, against perennial favorite North Dakota State University. "The whole team ran personal bests in that meet," remembered Barrett, who placed sixth in the competition, "and it was a very emotional day for all of us."
Later in her junior year, she earned second place finishes in the 5,000- and 10,000-meter competitions at the Summit League track and field championships. A thrilling highlight that spring came at the prestigious Drake Relays, in Des Moines, Iowa, where she won the 10K title.
During her senior campaign at USD she won Summit League firsts in both the 5,000- and 10,000-meter runs. The Drake win during her junior year was especially memorable, recalled Barrett, because not only was the competition fierce, but also because the race was held in the evening, under the stadium's bright lights, while a drum line in the sold-out stands beat out a dramatic count-down sound track as runners rounded the oval. "There was super high energy in that stadium during that race," Barrett remembered. "Winning it was awesome." A photograph in the Des Moines newspaper showed an exhausted, smiling Barrett held up by her coach and celebrating together moments after she crossed the finish line.
Though she devoted ample time to training, running and competitions, Barrett's collegiate life was not completely defined by athletics. She also excelled in the classroom, earning membership to the Summit League's Honor Roll all four years that she competed as a Coyote. For three straight seasons she was named to the Summit League Commissioner's List of Academic Excellence, and twice she was recognized as a distinguished scholar. All are singularly impressive achievements, and doubly so considering the time commitment of a long-distance competitive athlete.
Kelsey Barrett counts her blessings. "I was raised in a supportive and happy home and community," she explained, "with grandparents nearby, and my high school classmates and teachers were also supportive. I had a lot of fun growing up in Britton. There were 37 students in my graduating class, and I can name them in alphabetical order.
"I realize not everyone is as lucky as I have been," said Barrett.
She described a group of supporters who encouraged her progress in high school and later in college, and how those friends and supporters helped her as she pondered what to study and where to take her life. "My friends told me I was a good listener, and that during conversations my comments were helpful, and they said I should be a counselor, so I started studying psychology and addiction studies. I stuck with both of them, and attained double majors." Barrett also indicated there is a history of addiction in her own family, and exposure to that was an inspiration for her to learn more about addictions and gain a greater understanding about those who suffer from addiction issues.
Barrett discovered she especially enjoys working with young patients, and that the field of addiction counseling and prevention presents personal rewards and many challenges. "As much as we have learned about addiction, and addiction involving young people, there's at least that much we still don't know," she offered. "Many people don't understand how difficult it is to stop being addicted," she added. "Working with addicted people is intimidating, really difficult. But it allows me to keep telling myself that I can make a small difference in making the world a better place."
Barrett finished her master's degree in addiction studies in August 2018 using USD's online program. Half her tuition was provided through a fellowship awarded by NAADC, the national association for addiction professionals. That fellowship had her working with underserved populations in central Illinois, and exposed her to serious drug issues and addicts there.
"Faculty in the addiction counseling and prevention department are proud of Kelsey because wherever she goes she shines a bright light on the positives she received from her education at USD." -Frank Zavadil, M.A., LAC, Chair, USD Department of Addiction Counseling and Prevention
She balanced the daunting difficulties related to work with young men who are drug addicts with work as a residential counselor at Chestnut Health Systems, an inpatient facility in Bloomington-Normal, Illinois. She had also served as a clinical intern for the McClean County Drug Court. "I saw lots of tragedy," she explained. "And I learned there is no black and white approach to treatment. There are not only different techniques for different individuals and situations, but there are also different techniques that consider religious and cultural backgrounds. I have also learned that different states treat addiction problems differently. I now realize that I can never stop the process of educating myself."
Barrett has recently accepted a position in Northbrook, Illinois, where she will serve as the Young Adult/Adult Substance Milieu Therapist in a new substance abuse program.
"I want to work with transition-aged youth," Barrett stated. "And USD prepared me to start this journey. My lab classes at USD were amazing. It was a safe space to expand on our clinical skills and have freedom to venture out with a professor as a buffer to guide us. My USD professors didn't just teach from a textbook, they taught from their own experiences. They inspired my passion about working to help people who suffer from destructive addictions."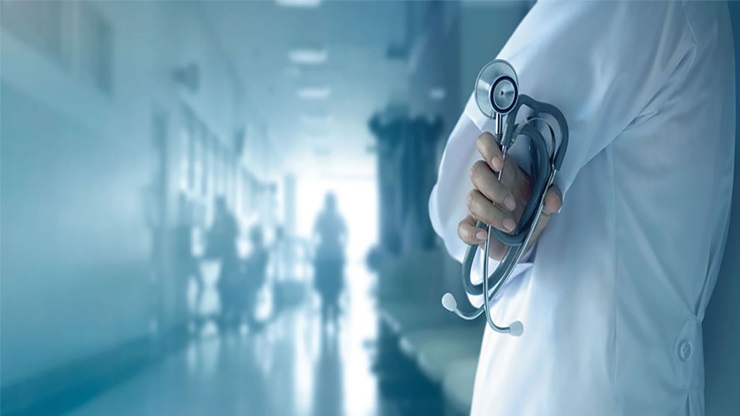 USD's School of Health Sciences, through its leadership and faculty, embrace several important shared values.