Partnerships Improve Health Services in South Dakota
USD's School of Health Sciences, through its leadership and faculty, embrace several important shared values.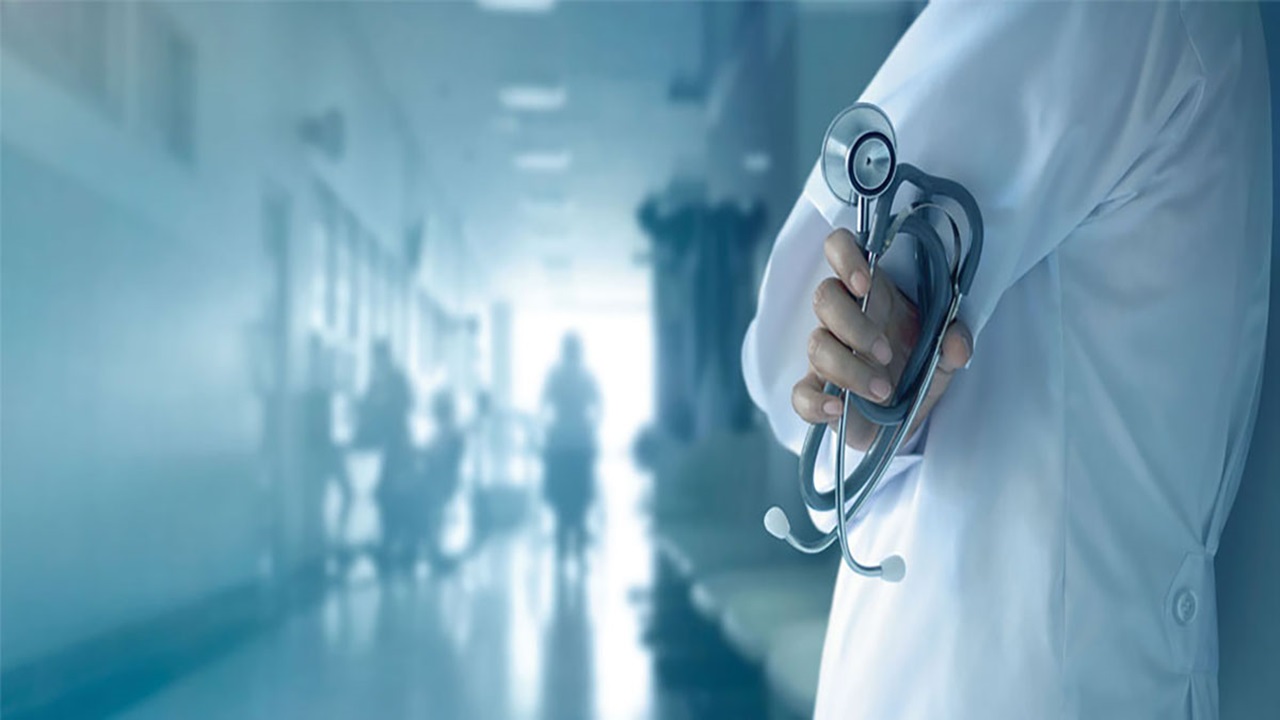 Among them are processes such as interprofessional education, which emphasizes professional exchange and collaboration among programs, and outcomes, such as those centered on relationships, stressing the importance of partnerships between professionals and community. Several programs, working collaboratively with each other as well as outside agencies, have entered into project partnerships with the intent of improving access to and quality of health service delivery, both in South Dakota and more broadly, by educating health care providers. Here are three consequential examples.
Quality Conversations about Advance Care Planning
Advance Care Planning (ACP) is a deliberate, thoughtful process that enables medical decision-making honoring a person's wishes should the patient be incapable of making such decisions. ACP is essential for supporting patient autonomy and quality of life, improving the health of populations, increasing patient and provider satisfaction and reducing cost of care. The nurse-led Advance Care Planning: Quality Conversations coalition was formed in 2015 in South Dakota with the goal of enabling greater access to ACP through quality, collaborative healthcare. USD Department of Nursing faculty members leading this effort include Sabina Kupershmidt, Cheryl Fischbach and Helene Hegge. The coalition has grown into a statewide, interprofessional, multi-institutional team that provides ACP training to nurse-educators and their community practice partners. The state's major health care systems – Avera, Sanford Health, Rapid City Regional, and the Sioux Falls Veterans Affairs Hospital – are represented through many professional specialties. Other partners include the Great Plains Quality Innovation Network, South Dakota Association of Health Care Organizations, South Dakota Department of Health and Brookings Health System.
The coalition provides training for ACP instructors and facilitators using the Respecting Choices® (RC) model. The trainees use their knowledge to help guide patients in their own communities towards informed end-of-life decisions by initiating conversations about this difficult topic. RC training provides instructors and facilitators with the knowledge, tools and skills to honor and respect the wishes and goals of individuals at the end of life while respecting their spiritual beliefs and inner convictions. The project has received funding from both the Community Innovation Grant Program of the South Dakota Community Foundation and from the Bush Foundation.
Pain Management
A contemporary view of pain uses neuroscience to understand pain as an experience that engages multiple centers of the brain. From this perspective, responses to pain triggers may become maladaptive, and those living with pain find it necessary to develop personal coping mechanisms as a means of managing pain. Many living with chronic pain turn to opioids as a coping solution, developing, instead, an addiction problem.
While the problem of opioids in South Dakota does not reach the magnitude of the national problem, South Dakota has seen the costs of opioid addiction as well. South Dakota drug overdose deaths rose between 2013 (6.9 per 100,000) and 2017 (8.5 per 100,000), though the state's rate is about half the national rate. The opioid pain reliever prescription rate is lower in South Dakota (49.0 per 100) than the national rate (58.7 per 100), and prescription rates for both have declined since 2014. Brule County, with the highest rate of drug overdose deaths in South Dakota, is one of 20 medically underserved communities in South Dakota. In fact, all but six counties in South Dakota meet criteria as mental health care shortage areas. A challenge for providers in remote and underserved communities is access to mentorship and collaboration with experts in specialized practice areas such as pain and addiction management.
An opioid grant funded by the South Dakota Department of Social Services utilizing the Extension for Community Healthcare Outcomes (ECHO) model will serve as a means to promote a pain assessment and Medication Assistive Treatment (MAT) curriculum under development by USD faculty members Kelly Bass (social work), Frank Zavadil (addiction studies) and Kory Zimney (physical therapy). The intent of the curriculum is to train addiction counselors to work with clients on MAT and assist them with a better understanding of pain assessment and treatment alternatives for this specific client population. Using the ECHO model, USD faculty and other experts in pain and MAT management will share their expertise with frontline clinicians, using a continuous learning platform and serving as mentors through an academic medical hub. The result will be increased access to specialty treatment in rural and underserved areas with the hope of improved patient outcomes.
Trauma Informed Care
Potentially traumatic events (PTEs) are common in children and have been defined as incidences in which a child witnesses or experiences the threat of serious injury or death to oneself or others. PTEs such as abuse, violence, accidental injury, motor vehicle accidents or chronic illness may overwhelm emotions in low-profile settings such as the home or within family life. Larger profile incidents, such as natural disasters and school shootings, take their psychological tolls as well. For many children, resilience assures the response to these events are short-lived, but, for many more, these types of events persist as toxic stress and impact physiological systems in a powerful way. Traumatic stress reactions such as re-experiencing an event, intrusive thoughts, avoidance of trauma reminders, hyperarousal, dissociation and negative mood or cognition changes are common after a traumatic event. Some of these reactions are adaptive in nature, but the consequences of trauma often manifest as psychobiological symptoms that may emerge in the clinical care of children and their families.
Trauma-informed approaches to patient care recognize that patient trauma is prevalent, that the impact of trauma may be pervasive and that actions in working with those who have experienced traumatic events need to prioritize the prevention of re-traumatization.
The recent establishment of USD's Center for the Prevention of Child Maltreatment and initiatives directed by Jolene's Law Task Force and Coalition have made education about adverse childhood experiences (ACEs) and TIC a priority in South Dakota. Research supports the benefits of training in TIC for primary care physicians, but there is no evidence to support the benefits of such training among other health care professionals, such as behavioral health specialists, nurses, occupational therapists, physical therapists, physician assistants, psychologists, social workers or speech therapists. USD School of Health Sciences faculty researchers Musheera AnisAbdellatif (health sciences major), Patti Berg-Poppe (physical therapy), Shana Cerny (occupational therapy), Kathy LaPlante (social work), Mary Merrigan (addiction counseling and prevention) and Chelsea Wesner (public health) are studying whether an educational session can change TIC knowledge, beliefs, self-efficacy and commitment among health care providers who work with children. The group is further interested in knowing if education translates to clinical practice changes that are more TIC-centered and improve related patient health outcomes. The project has been supported by a seed grant from USD's School of Health Sciences.
With these partnerships in mind, the School of Health Sciences is working with South Dakota communities to promote patient respect and autonomy, provider access to expert knowledge, and insight into the patient experience in ways that are certain to improve health outcomes in South Dakota.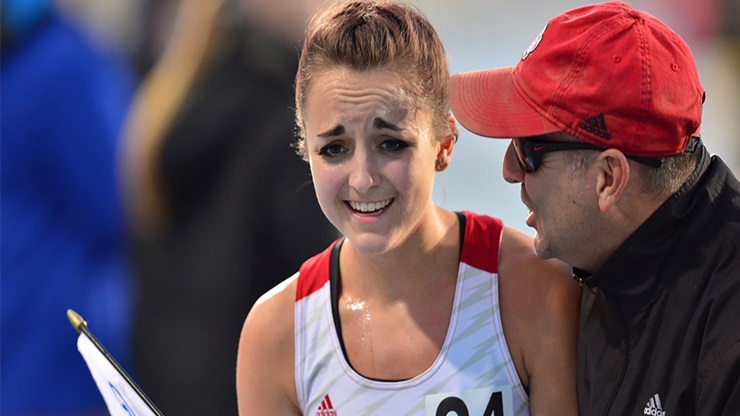 The finish line had long been a meaningful destination for Kelsey Barrett.