Medical Laboratory Science Students Share Experiences
Two students currently in their final years and internship year and one recent graduate of the USD MLS program share their experiences in the program and with USD's partners.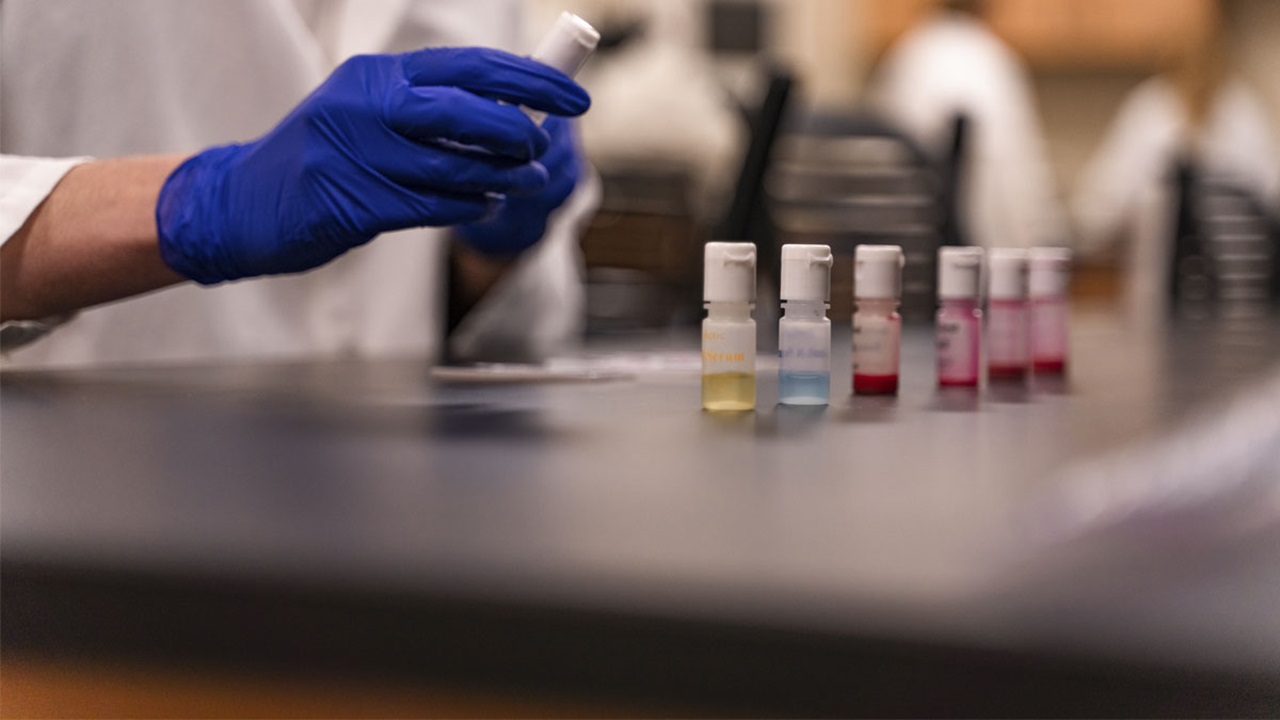 Brooke Luhr, Class of 2023
The MLS program is what drew Brooke Luhr to attend USD. As a senior in high school, she toured campus and talked with Potter during an event in the Lee Medical Building. "I was so certain I was going to attend college somewhere else, but then on my tour of USD, Kari showed me a parasite under a microscope. That sealed it for me. I applied to USD on the car ride home.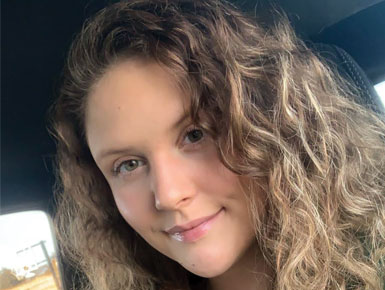 "I liked that there were a lot of opportunities with this major," she explained. "It was very intriguing. You can be a pathologist, or you can stay with the MLS program and work at hospitals, go into research, or go to school two more years to get a master's degree."
Now in her fourth year of the program, the Norfolk, Nebraska, native is immersed in her internship year at the Sanford USD Medical Center in Sioux Falls. After her anticipated graduation in May 2023, she plans to gain more experience and education and eventually become a lab manager.
"USD is lucky to have this MLS program," Luhr commented. "This profession is in high demand, and the program has prepared us so well; I brag about it to colleagues. We are taught how to apply the things we learn to the job, not just the tests. I feel extremely prepared for this internship. All the feedback I've gotten is that USD students are reliable and come prepared, especially with the Hematology course that we are required to take. This last year is definitely the toughest, but I'm confident I've chosen the right path."
Tori Jones '21
Tori Jones is a native of Fort Pierre, South Dakota, who found herself further away from her home state. Opportunities provided to her through the USD/UND partnership and internship year led her to The Medical University of South Carolina in Charleston and a position as a medical technologist in the Human Leukocyte Antigen Laboratory, the only organ transplant lab in that state. She has been employed there a little less than two years.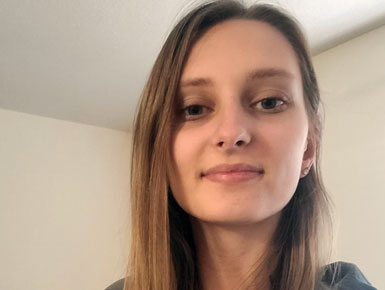 "I love what I do," Jones said. "I like that I'm still learning new things and that I'm making real changes in people's lives. If a match is compatible and I get confirmation that surgery is successful, I know I helped make that possible.
"The program gave me so much—the opportunity to explore and have a choice in where I went post-grad, as well as the work ethic necessary for the job," she continued. "The size of the program is great. I was able to be close with other students and build a great relationship with Kari. I still communicate with my instructors and my classmates. The program gave me foundation to keep learning in my field."
Camyron Ballard, Class of 2023
Camyron Ballard started her USD career as a medical biology/pre-med major. After taking a few general education courses, she discovered she really enjoyed the labs, looking at cellular components and working with DNA. "Once I started doing that, I started the MLS program and haven't looked back," she said.
Ballard is currently in her internship year at the University of North Dakota in Grand Forks, thanks to the consortium agreement between USD and UND. In January, she will transition to work at Avera McKennan in Sioux Falls to start clinical rotations, where she has agreed to work for three to five years upon graduation in exchange for a scholarship opportunity through Avera.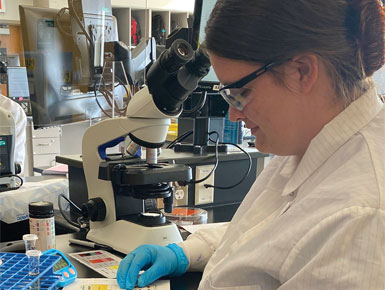 "I really like the one-on-one attention and interpersonal communication we get in the MLS program, because it's not easy," she said. "Kari and the lab professors make sure we get hands-on experience with specimens and lab techniques we'll be using in internships, and they make sure we know the material to be successful. Our teachers want us to ask questions. Their main goal is to help us succeed."
Originally from Hawarden, Iowa, Ballard plans to gain experience and possibly pursue a master's degree. "I enjoy being a major part in diagnosis and treatment and making lives better and seeing what the body is made of and what it's capable of, the different ways we can help patients to feel better," she said. "I have an interest in education and teaching but I'm not sure yet if that's the route I'll take. But certainly, I want to get a solid platform and continue to be exposed to new things."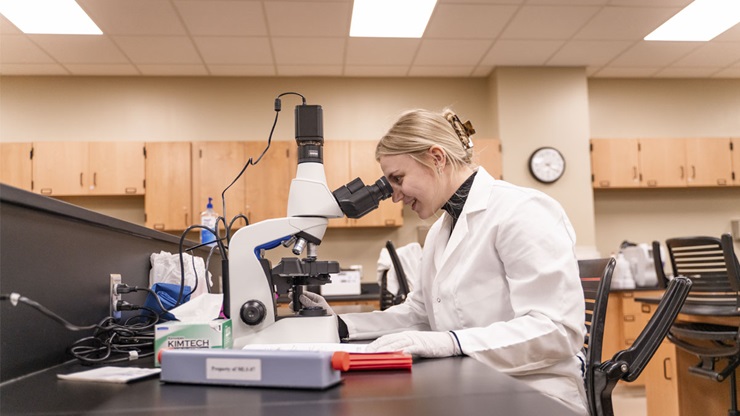 USD's Medical Laboratory Science program offers exceptional student opportunities and helps meet workforce demands.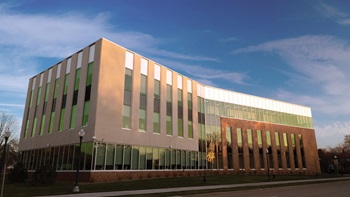 Years of dreaming, planning and anticipation culminated into jubilant celebration for the School of Health Sciences officials, students, alumni and friends on Sept. 8, when hundreds gathered at the southwest corner of the University of South Dakota campus to officially welcome students to South Dakota's newest home for health careers education, a state-of-the-art Center for Health Education building.