B.E.A.C.O.M. Experience Allows Students to Earn an MBA Quicker, Easier
The University of South Dakota's Beacom School of Business aims to continually reimagine the future of graduate education through innovative teaching and learning with a leaner MBA program and a new online repository for its learners.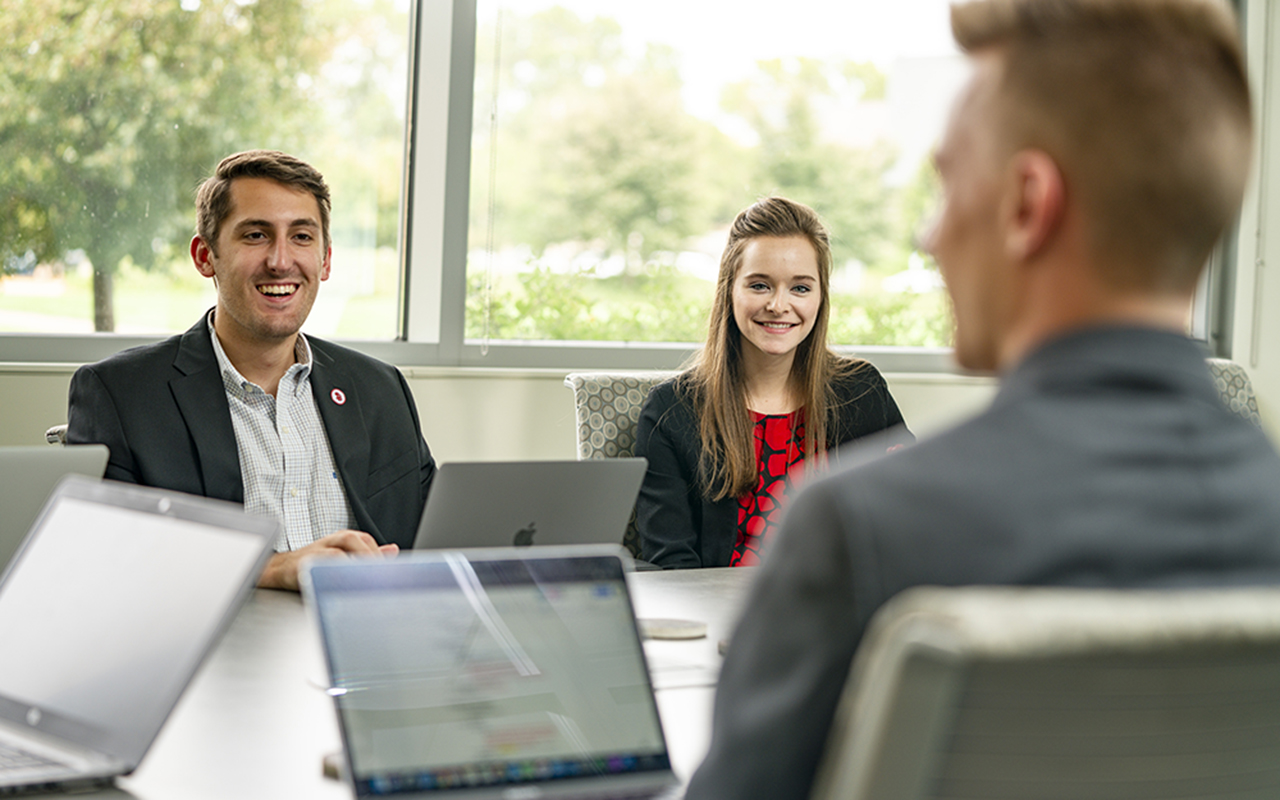 This summer, USD's Beacom School of Business launched its B.E.A.C.O.M. -- Beacom's Educational Archives to Complement Online Matriculation -- Experience program to make it easier to access information and other resources that aid in a quicker and successful completion of an MBA.
The Beacom School of Business restructured the prerequisites for professionals without an undergraduate business degree, which helps to make it simpler to obtain an MBA in one calendar year.
"We have realigned the program so that courses are all offered online, yet there are opportunities for students to engage in person if they wish," Kathryn Birkeland, Ph.D., associate dean at the Beacom School of Business, said. "For individuals who previously considered a Beacom MBA, but their schedule was not as flexible or they didn't have time to complete the business prerequisites, the Business Essentials classes help make the program leaner."
For those who want to earn an MBA but don't have a strong business background, this program will make it simpler to return to higher education because of the online repository for resources and learning support, Jewel Goodman Shepherd, Ph.D., associate professor of health service administration and MBA program director, said.
"Perhaps it's been a few years since a student learned about economics or accounting," Goodman Shepherd said. "Our faculty have created materials, videos and documents in an online repository that will help refresh students' memories on concepts that will be important to understand as they navigate the online MBA program. In addition, we have welcome videos to allow students to get to know our faculty."
Students will take two foundational classes in their first semester: Business Essentials I – A background in business essentials of economics, operations, statistics and calculus; and Business Essentials II – A background in business essentials of accounting and finance.

"We're excited about the changes, and we like to say that we are listening to what our students need to do well," Shepherd said "We're also listening to what the industry is telling us, and making the MBA program a bit leaner is the perfect answer for what they needed us to do. We always allow students to connect with the industry because we're hoping that the industry is going to hire them. We make it our point to ensure that they're prepared. I think it's going to be a perfect opportunity, especially for students who do not have a prior background in business."
Beacom School of Business MBA classes
are offered every summer, fall and spring with rolling admissions so students can
apply
and get started as soon as possible.