USD Students Present Research at State Capitol
Two undergraduate researchers at the University of South Dakota recently had the opportunity to share their research with lawmakers and the public at the 2023 Student Research Poster Session at the South Dakota State Capitol.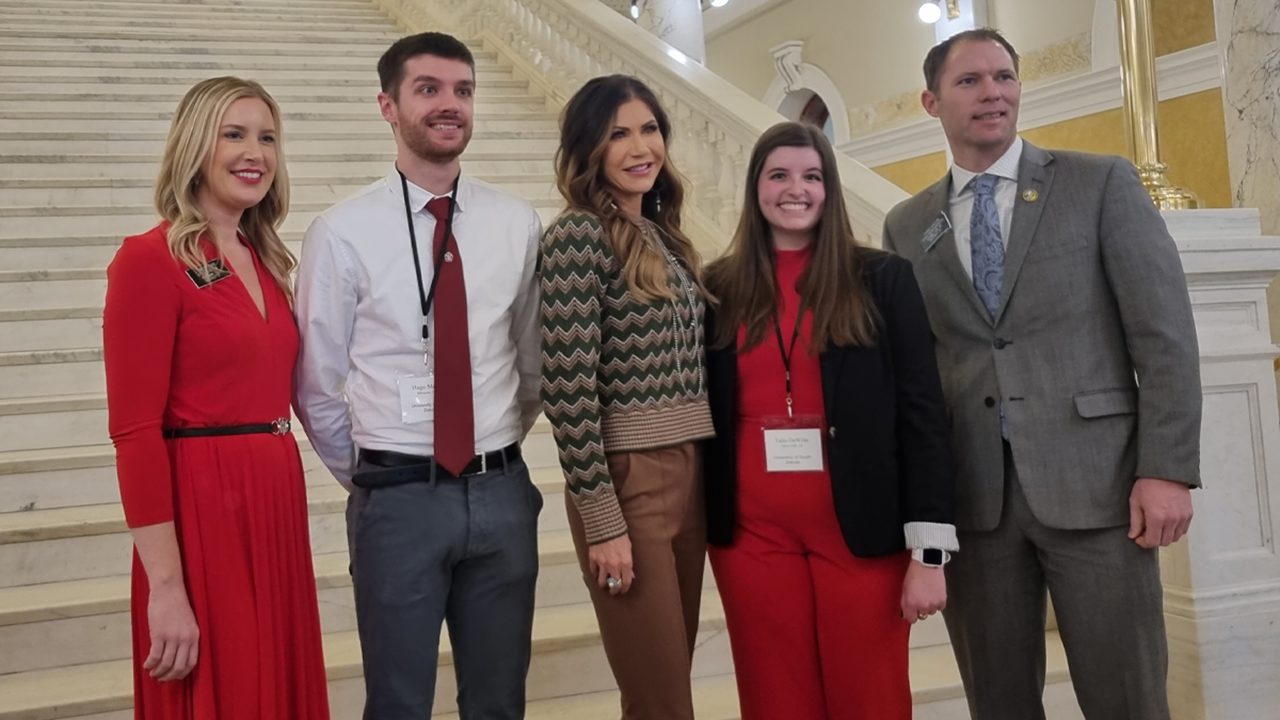 Talia DeWitte and Hugo Morvan were two of 10 students to present their research on Feb. 7 in Pierre.
DeWitte, a senior double majoring in elementary education and special education, presented her research on the effectiveness of repeated reading strategies in extended school year sessions.
"It was such an amazing experience to present in Pierre, as I got the chance to share a little piece of my passion for education and research with fellow researchers and legislators," DeWitte said. "In addition, it was so amazing to learn from the other students and professors there; there is a lot of amazing research being done in a variety of fields, from sustainability to artificial intelligence."
Morvan, a senior majoring in computer science, presented his research about the potential for artificial intelligence (AI) to be used as a tool in detecting COVID-19.
"Presenting my research at the Capitol was a great opportunity for me to promote the benefits of applied AI tools to the legislators of South Dakota," Morvan said. "I think these technologies have the potential to help all across South Dakota in many different areas, including medical diagnosis and agriculture."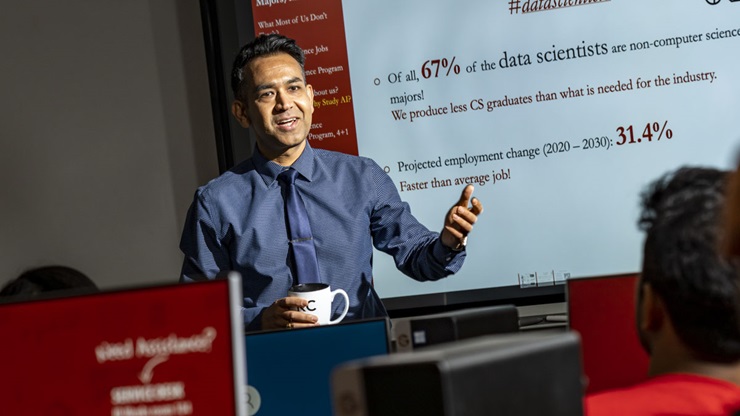 Student enrollment in the University of South Dakota's computer science programs has skyrocketed. Between fall 2021 and fall 2022, the number of undergraduate students grew 39% while the number of graduate students expanded by an astounding 184%.
The University of South Dakota reported a strong year of enrollment this year, with record-breaking enrollment in several key areas.
The Council for Undergraduate Research and Creative Scholarship (CURCS) has selected 11 recipients for this summer's UDiscover summer research program. The University of South Dakota program is an academic opportunity for awardees to work under the guidance of their faculty mentor as paid student researchers and scholars, conducting projects over a 10-week period during the summer.