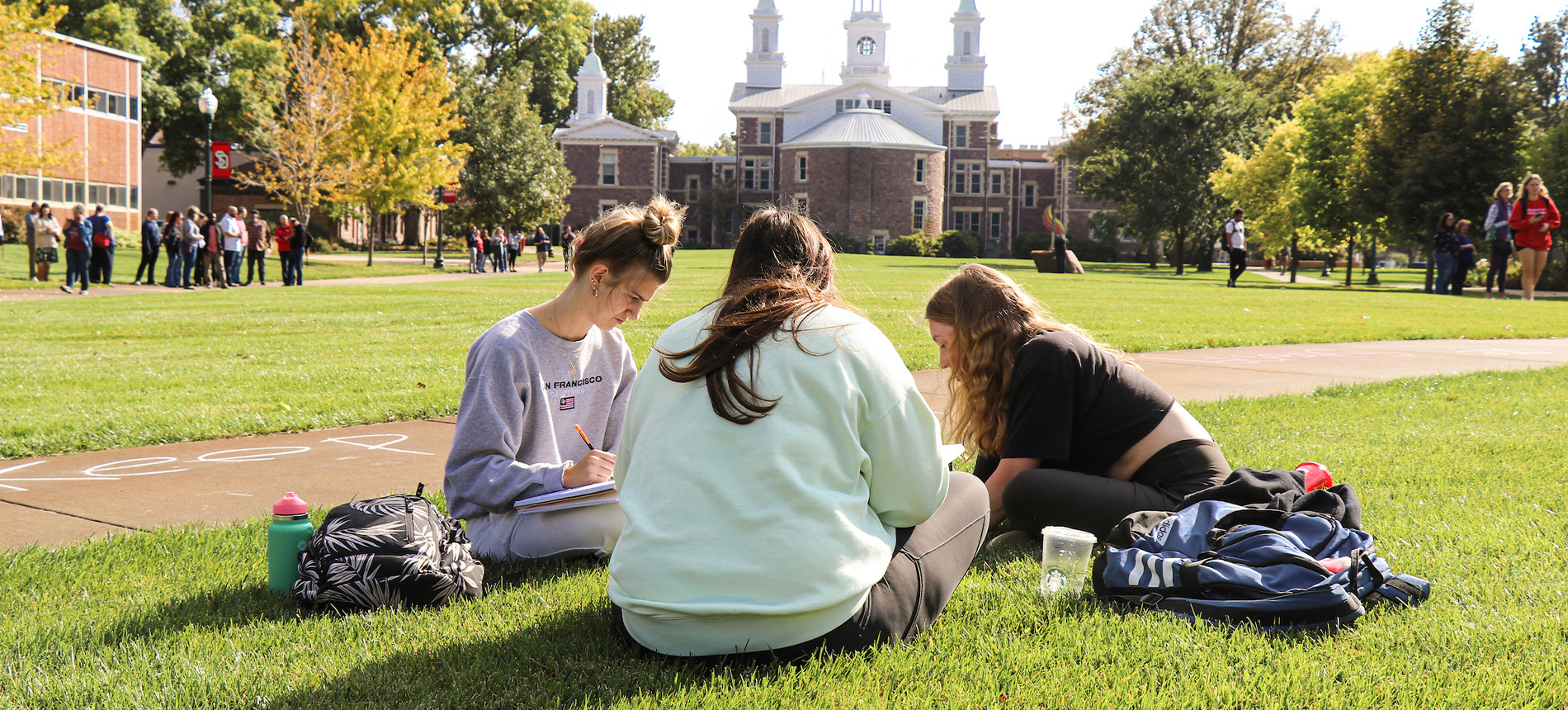 Student Rights & Responsibilities
Office
All members of the academic community share responsibility for maintaining conditions which promote the pursuit of knowledge.
Student Rights & Responsibilities
Muenster University Center 206
414 E. Clark St.
Vermillion SD 57069
Office Hours
Monday - Friday
8:00 a.m. - 5:00 p.m.
The community supports each member's right to study and work in a quiet, respectful, non-violent atmosphere that promotes the pursuit and acquisition of knowledge. Students who voluntarily join the university community assume the obligation of abiding by the standards commonly held by that community. Every student at the University of South Dakota is therefore obligated to assume responsibility for his or her actions, to respect constituted authority, to be truthful and respect the rights of others, as well as to protect personal and public property.
Submit an Incident Report
It is USD's expectation that students, faculty and staff will report all violations of the Student Code of Conduct which they become aware. If you need assistance determining how or to whom an incident should be reported, contact Student Rights & Responsibilities.
In an emergency or crisis situation that requires immediate intervention call 911, or contact University Policy at 605-658-6199 or through the USD Safe App. Learn more about the USD Safe App.
Submit a CARE or TART Referral
Do you know a student who needs assistance but don't know how to help? The CARE team, formally known as BIT, receives reports of individuals who may need guidance to appropriate service and support provisions. You can refer a student by filling out the form below, by phone at 605-677-5331, or by email to deanofstudents@usd.edu.
If the student of concern is displaying concerning or threatening behavior that should be addressed right away by the Threat Assessment Review Team (TART), please indicate this on the form below and contact UPD right away at 605-658-6199.
Contact us
The office of Student Rights and Responsibilities can be reached at SRR@usd.edu. Emma Thompson, Director of SRR, can be reached at Emma.Thompson@usd.edu, or by phone at (605) 658-3561.

Departments & Facilities
Explore the departments & facilities that contribute to your rights and responsibilities as a student at USD.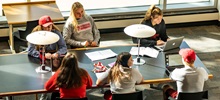 The Dean of Students works with many non-academic services and programs that are focused on providing student development activities and services that will enhance student learning and success. Included is the USD student handbook.
The USD Opportunity Center offers a central connection point for campus resources that are designed specifically for student success.