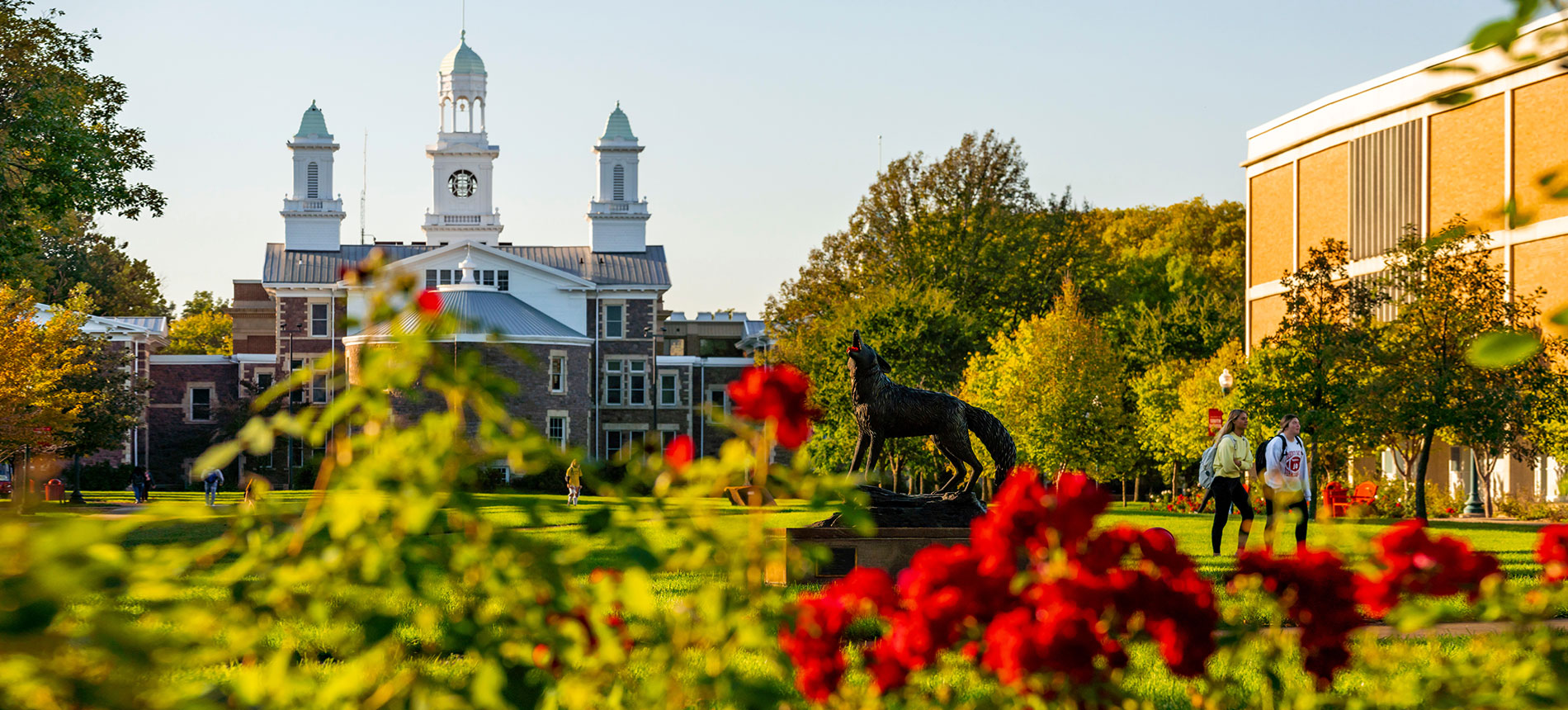 Graduate School
Graduate school will shape your future. When you choose the University of South Dakota, you choose the characteristics that really matter.
Quality. Flexibility. Affordability.
From small class sizes and expert faculty to affordable living and tuition rates, earning your advanced degree from USD provides a robust and world-class education that will serve you throughout your career and life.
30
For over 30 consecutive years, USD has been ranked as a Best National University.
By U.S. News & World Report
USD graduate programs rank "most affordable" and "best value" across the nation.
2000
Nearly 2,000 graduate students attend USD from 46 states and 29 countries.
Sep 21, 2023
University of South Dakota President Sheila K. Gestring highlighted USD's efforts to support student success and fill gaps in the state's workforce, as well as recognized the university's record-breaking enrollment growth during Thursday's annual State of the University address.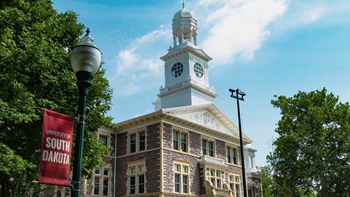 Sep 13, 2023
Building upon last year's success, the University of South Dakota again reported record-breaking enrollment in several key areas including first-time, full-time students from South Dakota and Nebraska, international students and students enrolled in high-demand health sciences graduate programs.
Sep 08, 2023
In line with its commitment to enriching the academic and professional lives of graduate students, the University of South Dakota is introducing a graduate student professional development initiative, Graduate Student Success Series (GS3). The program is designed to equip graduate students with the crucial skills they need to excel in both academia and industry.
Aug 28, 2023
For students at the University of South Dakota Knudson School of Law, experiential learning opportunities and internship experiences are some of the most valuable assets of their law education, as they allow students build upon their classroom teachings and apply their knowledge to real-world situations.
Meet Our Team
We know navigating graduate school can be a detailed process. If you have questions, we are here to help you every step of the way. Our dedicated team will be able to address questions or concerns that you may have about the policies, assistantships, graduation and more.
Graduate School
Slagle Hall, Room 304
414 E. Clark St.
Vermillion, SD 57069