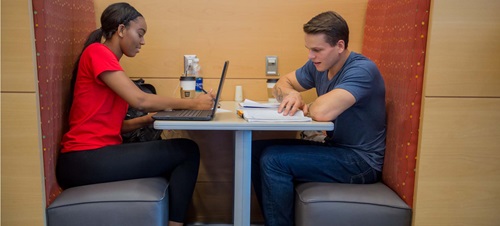 Types of Aid
Learn about the many types of aid that can help you pay for college.
Making College Affordable
More than 80% of all USD students receive scholarships or other forms of financial aid. Check out the types of aid listed below to see what options are available, which you may be eligible for and how you can take the next step.
Scholarships
Scholarships are a form of gift aid that does not need to be repaid. Scholarships may be awarded for academic excellence, to recognize and encourage development in a particular field of study, or for extraordinary artistic or athletic talent.
Grants
Grants are need-based aid that does that do not have to be repaid. To apply for the federal grants you must complete the Free Application for Federal Student Aid.
Work Study
The Federal Work Study Program (FWS) provides students with the opportunity to earn money for their educational expenses. Federal Work Study is available to undergraduate and graduate students with financial need.
Student and Private Loans
Unlike some other forms of financial aid, federal student loans such as Stafford Loans or Grad PLUS Loans must be repaid, and you may be required to pay interest. Additionally, non-federal private education loans are offered by some lenders and state governments.
Graduate Assistantships
USD offers qualified post-baccalaureate students financial assistance in exchange for their teaching, research and service efforts to the university – known as a graduate assistantship.
Coyote Career Kickstart
Coyote Career Kickstart supports career-oriented students with professional development tools, soft skill training and financial support.
Departments & Facilities
Need help navigating the financial aid process? We're here for you.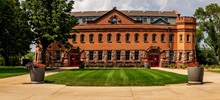 The Office of Financial Aid works with students and parents to explore the many resources available to help make your college education even more affordable.