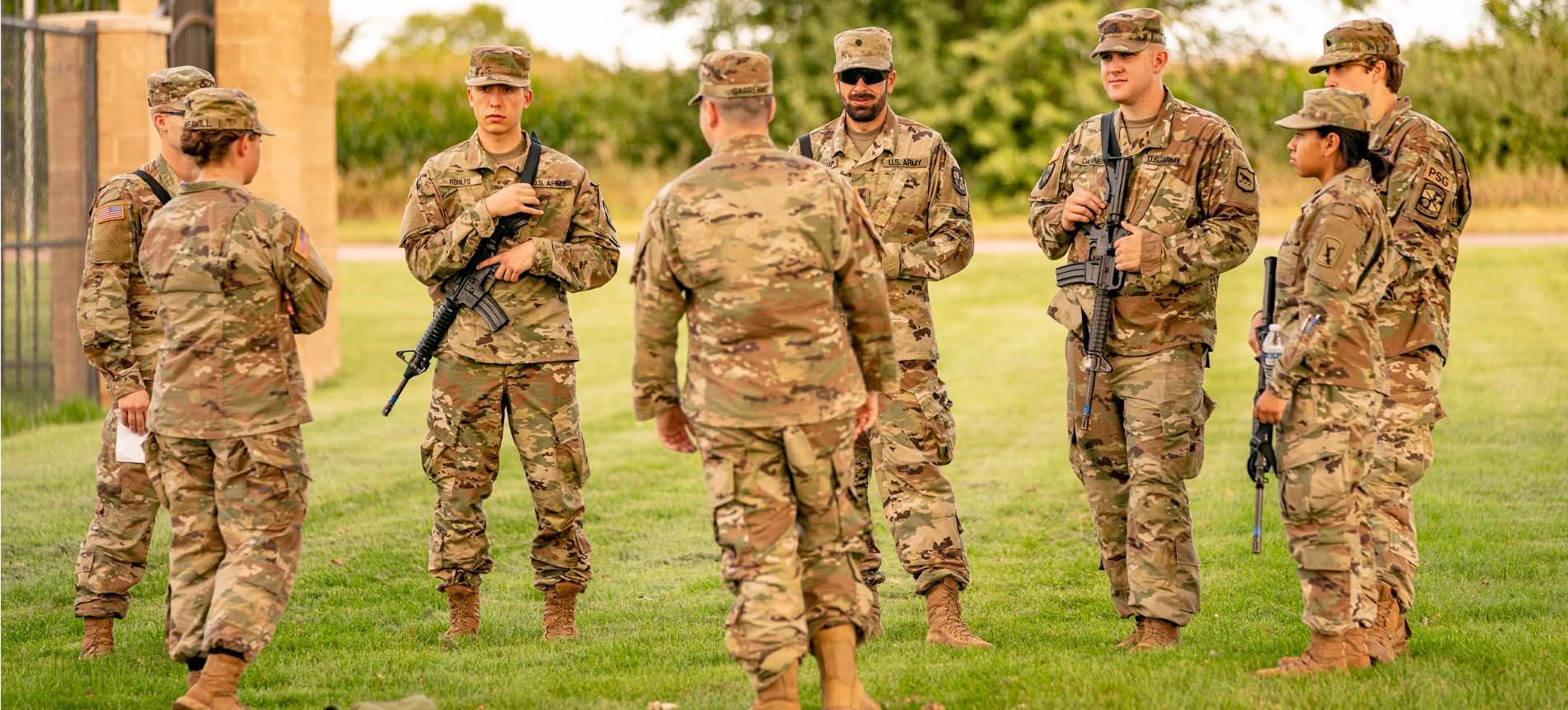 Military & Veteran Student Services
Resource
Honoring military and veteran students and their families with social and academic support as they transition and complete higher education.
Military & Veteran Student Services
North Complex Commons Suite 103
414 E. Clark St.
Vermillion SD 57069
Office Hours
Monday - Friday
8:00 a.m. - 5:00 p.m.
Helping You Transition
USD has prioritized programs and services to help military and veteran students integrate into student life as smoothly as possible. Whether you're studying on campus or via an online or distance program, military and veteran students have access to academic and social support like:
Tutoring
Student veterans' clubs and organizations
Veterans Affairs reintegration support
Peer monitoring programs
Military & Veteran
Student Services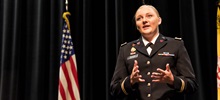 The USD Department of Military Science will train you to be a leader in the field and on the job. Through our Reserve Officer Training Crops (ROTC), we educate and train students to commission as 2nd lieutenants in the United States Army to serve our state and country.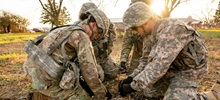 Veterans' Services, a division within the Office of the Registrar, proudly assists service members, veterans and their families with applying for and receiving education benefits.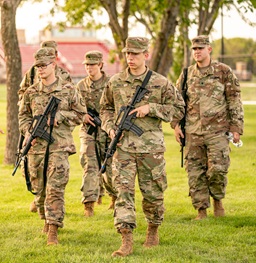 Why ROTC?
In college and after graduation, Cadets find the training and experience they have received are assets - whether pursuing an Army or civilian career. Employers place high regard on the management and leadership skills that ROTC instructors provide. Plus, ROTC looks great on a resume. When Cadets complete the ROTC course and graduate, they become commissioned Officers in the U.S. Army.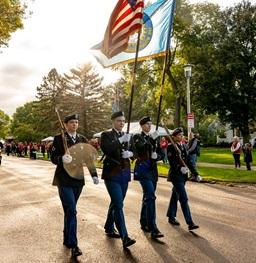 Extracurricular Activities
During the school year, take part in numerous extracurricular activities such as the Ranger Challenge Team, German Armed Forces Proficiency Badge, Bataan Death March, Intramural Sports, Color Guard, Cadet Socials and Net Pullers for football games.