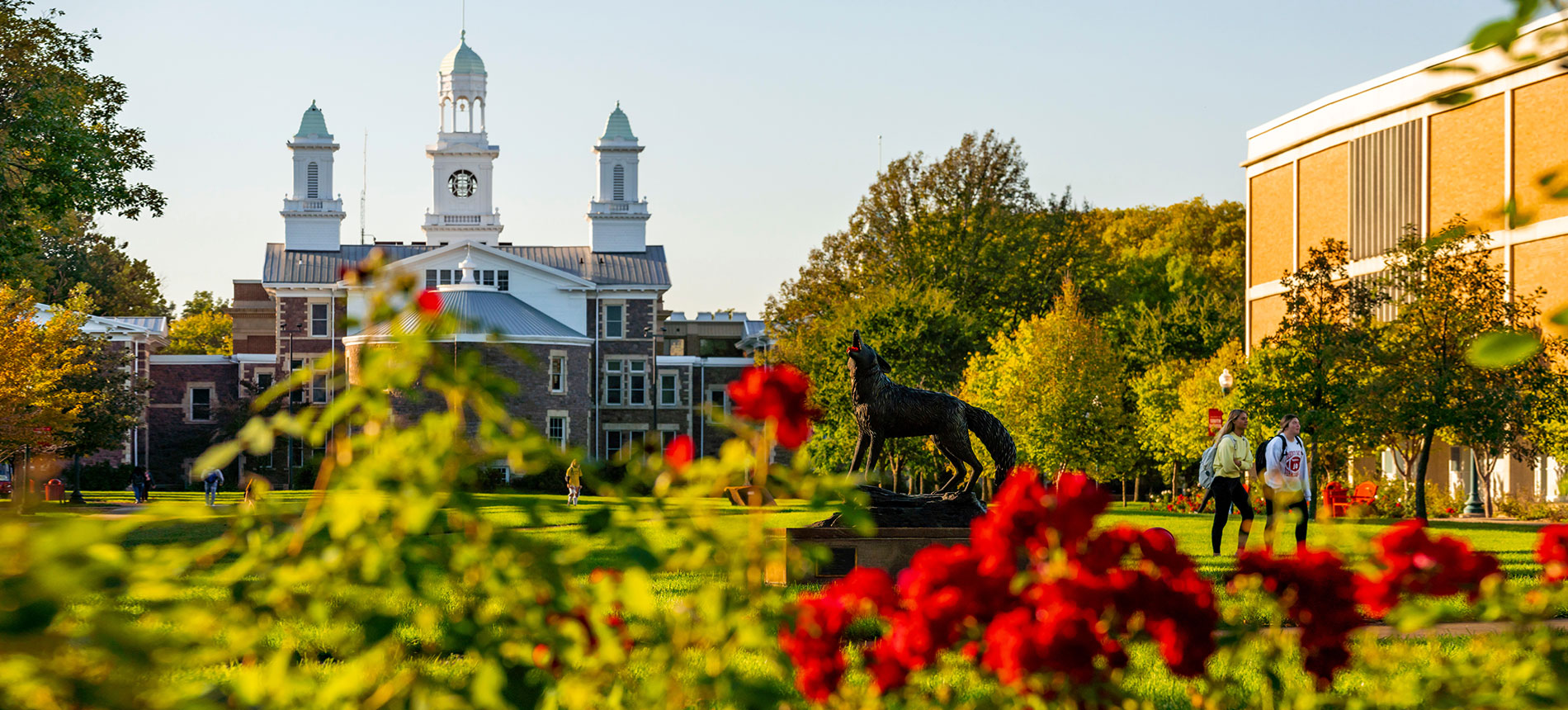 Graduate School
Graduate school will shape your future. When you choose the University of South Dakota, you choose the characteristics that really matter.
Quality. Flexibility. Affordability.
From small class sizes and expert faculty to affordable living and tuition rates, earning your advanced degree from USD provides a robust and world-class education that will serve you throughout your career and life.
For over 30 consecutive years, USD has been ranked as a Best National University.
By U.S. News & World Report
USD graduate programs rank "most affordable" and "best value" across the nation.
2000
Nearly 2,000 graduate students attend USD from 46 states and 29 countries.
May 06, 2022
The University of South Dakota will honor over 2,100 graduating students at the 2022 spring commencement ceremonies, to be held Saturday, May 7 in the Sanford Coyote Sports Center.
May 04, 2022
Four University of South Dakota psychology graduate students were finalists in a competition to design the best health and wellness related mobile app.
May 04, 2022
For one University of South Dakota student, what started out as a fun way to introduce others to his hobby turned into a benefit for a local organization.
Apr 26, 2022
The University of South Dakota School of Education was ranked No. 138 on U.S. News and World Report's 2023 "Best Graduate Education Schools" list. The School of Education moved up six spots from last year and was ranked the highest in South Dakota and North Dakota.
Meet Our Team
We know navigating graduate school can be a detailed process. If you have questions, we are here to help you every step of the way. Our dedicated team will be able to address questions or concerns that you may have about the policies, assistantships, graduation and more.
Graduate School
Slagle Hall, Room 304
414 E. Clark St.
Vermillion, SD 57069