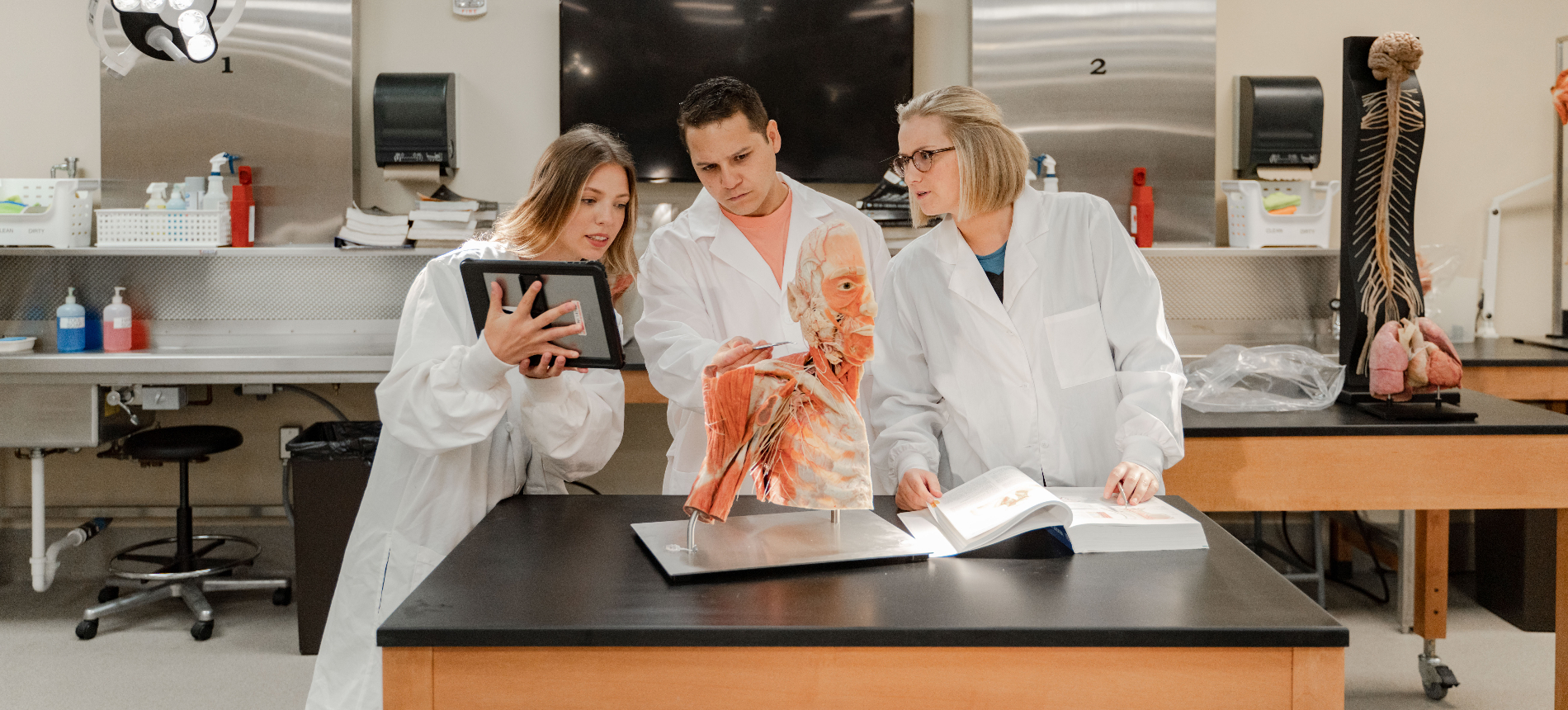 Human Anatomy Lab
Facility
The University of South Dakota's human anatomy lab offers a cadaver-based experience to undergraduate, graduate, medical and health sciences students. Our lab enables future health care professionals to assist their patients through the mastery of human anatomy.
Human Anatomy Lab
Lee Medicine Building, L30
Sanford School of Medicine
414 E. Clark St.
Vermillion SD 57069
Office Hours
Monday - Friday
8:00 a.m. - 5:00 p.m.
Empowering Future Healthcare Professionals with Cutting-Edge Resources
The human anatomy lab at the University of South Dakota's Sanford School of Medicine is an outstanding state-of-the-art facility for educating and training future healthcare professionals. In addition, our technology allows students and faculty to conduct research related to the structure and function of the human body by being able to analyze many aspects of organ systems to study pathologies. The lab's commitment to education, research and innovation makes a significant impact on the training of future healthcare professionals.
Lab Technologies
The gross anatomy lab at USD is home to a variety of resources that provide hands-on experiences for students to learn about human anatomy. USD's gross anatomy lab is equipped with a wide variety of resources and cutting-edge technology that enhance the learning experience for students.
Faculty & Staff
Get to know the faculty and staff in the human anatomy lab.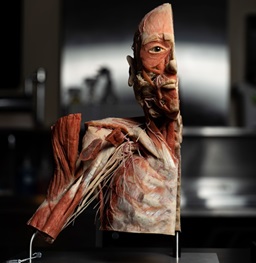 Experience Human Anatomy Firsthand
Explore USD's human anatomy lab and learn about human anatomy through hands-on experiences and cutting-edge technology.


Schedule a Tour