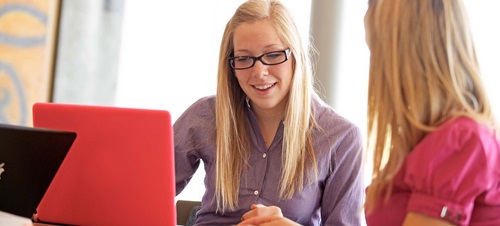 Dual Credit Scholarship
Learn more about the scholarship USD offers to students who successfully complete dual credit courses with USD.
Dual Credit Today, USD Scholarship Tomorrow
USD is proud to offer the South Dakota Dual Credit Scholarship to South Dakota students who successfully completed HSDC courses with USD. This scholarship is awarded not just for one year, but for up to four years as a Coyote.
Criteria
Earn a "C" or higher in all High School Dual Credit (HSDC) courses


Any HSDC course completed with a D, F or W will not be counted toward the credit total considered for the scholarship

Enroll at USD as a first-time, full-time student
Award amounts will be based on how many credit hours the students have completed with USD.
| Number of USD Credit Hours | Amount Awarded |
| --- | --- |
| 1-6 | $600 total ($150 per year) |
| 7-12 | $1,100 total ($275 per year) |
| 13+ | $1,600 total ($400 per year) |
The South Dakota Dual Credit Scholarship will be in addition to other awarded scholarship(s)* at USD. For example, USD's Coyote Beginnings Scholarship, the South Dakota Opportunity Scholarship and other awards are available to those who meet established criteria.
*The South Dakota Dual Credit Scholarship will not be in addition to any premier scholarship awarded by USD.*