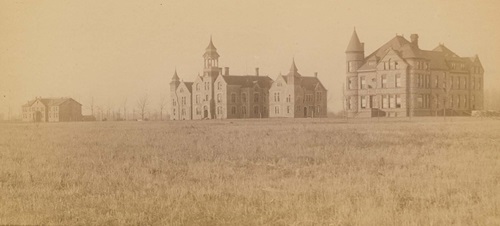 History
By studying history, you will explore people, events, institutions and values as old as the ancient world and as new as yesterday's headlines.
What can a master's in history do for me?
Whether as a historian or political analyst, while earning your master's degree in history from USD, you can expect to conduct sophisticated research projects and expand your writing skills to help advance your career. You can also earn more money with a master's degree. Students who graduate from our program are prepared to go on for the Ph.D. or to venture further into the field of history as an independent historian, beginning museum professional or an advanced secondary educator. As a terminal degree program, all graduate students have the full attention of the department's historians.
Degrees & Offerings
History (M.A.)
Master's
The master's degree in history requires 30-33 credit hours and is offered in a plan A (thesis) or plan B (non-thesis) program of study. Students can focus on a variety of areas in American and European history. The applications of a master's degree in history are far-reaching.
Concurrent History, Law (M.A./J.D.)
Master's + Doctorate
Combine your M.A. in history with a law degree. Graduates may go on to work in primary and secondary education or consider the field of law as a litigation specialist or paralegal. Admission to the Knudson School of Law is required prior to entering the M.A./J.D. program.
Program Details
Graduate
College
Department
Contact
Graduate Admissions
Known for Excellence
With qualities like small class sizes, specialized programs and incredible student opportunities, USD is not your typical university. What makes us unique is what makes your education exceptional.
South Dakota's only master's program in history. We offer a Joint JD and MA program; a student can earn both degrees in three years.
We offer small class sizes and one-on-one mentorship of student research.
Get financial assistance with many options for graduate teaching assistantships.
Excellent success rate placing graduates who plan to earn their Ph.D. in history.
STUDENT OPPORTUNITIES
As a student at USD, the opportunities available to you extend beyond the classroom. Explore your interests, find your community and experience your education to the fullest extent through the following opportunities.
Departments & Facilities
Explore the departments, facilities and centers that contribute to your education.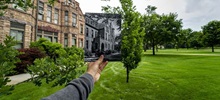 At the University of South Dakota, our Department of History houses numerous disciplines that exist at the intersection of curiosity, research, writing, storytelling and the human experience. Find the answers to your questions about people, events, institutions and values with the guidance and support of our exceptional faculty.
Faculty & Staff
Get to know your professors in the Department of History.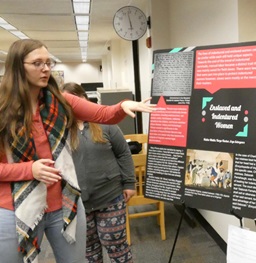 A Customized Approach
As the only graduate program in history in the state of South Dakota, the program is designed to be personal and intensive with close mentorship from the department's faculty. You'll learn the history of the discipline, study historical methods in graduate-only seminars and pursue an independent research project in an area of your interest. Elective courses and thesis credits allow you to emphasize a particular research area within the general master's program.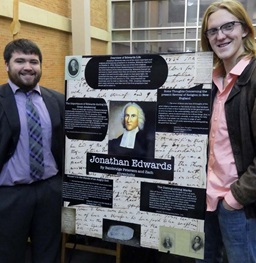 Original Historical Research
Take advantage of opportunities to present your original historical research at conferences such as the Northern Great Plains History Conference, the regional Phi Alpha Theta Student History Conference, the biennial Women, Gender and Sexuality Studies Conference and the upcoming 100 Years of History Conference planned for fall 2022.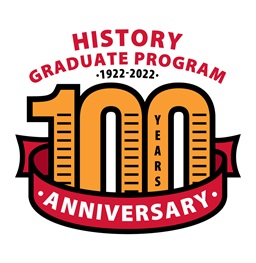 1922-2022: History Graduate Program Centennial Conference & Reunion
The University of South Dakota is celebrating the 100th anniversary of its Master of Arts (M.A.) in History Program. We invite you to join us on campus for a celebration on September 16, 2022. The event will feature a combination of academic and practical history with panels also devoted to past student experiences at USD and in Vermillion.
If you have any questions, please contact the History Department at history@usd.edu.
Learn More
Surprisingly Affordable
Whether you've recently completed your undergraduate degree, or you want to kick your career up a notch, graduate school is the next logical step. The good news is there is funding for both online and on-campus students to get you through your program.
| | GA (Resident*) | | Online | Non-Resident |
| --- | --- | --- | --- | --- |
| Tuition (1 cr.) | | | | |
| GAF Fee (1 cr.) | | | | |
| Total | | | | |
More About Tuition & Fees
Tuition rates are subject to change and may vary depending on the program or department. Visit the Graduate Tuition & Costs page for more information.
* Graduate Assistant (GA) rates are available for resident, non-resident and online students.