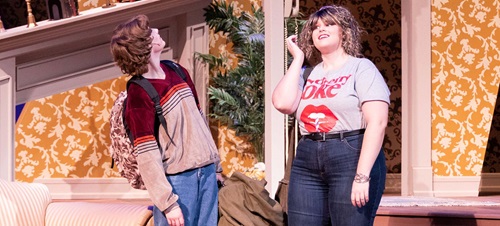 Acting
Immerse yourself in the professional theatre world as a performance specialist.
Why Study Acting?
As an acting major at USD, you will master the craft of acting through proven performance techniques. Here, you will grow personally and creatively as you prepare for a professional acting career. Our program provides you with coursework and extracurricular activities where you will discover endless opportunities to challenge yourself, such as stage combat, dialect training and movement skills.
Become an adaptable, proactive and effective performer as an acting major at USD.
Degrees & Offerings
Theatre: Acting (BFA)
Major with Specialization
Prepare yourself to be a performer in the professional theatre world with an acting specialization. You may be admitted into this specialization with permission of the theatre faculty after completing an interview and audition or portfolio presentation.
Program Details
Undergraduate
College
Department
Contact
Admissions
Departments & Facilities
Explore the departments, facilities and centers that contribute to your education in theatre.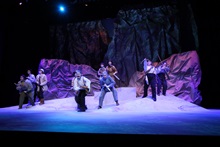 Whether you are interested in a career in acting, musical theatre, design technology or a related field, the real-world experiences and connections you find in the Department of Theatre will help you get there.
Faculty & Staff
Get to know the faculty and staff in the Department of Theatre. Our faculty are experts in their field, contributing research and fostering student engagement and leadership.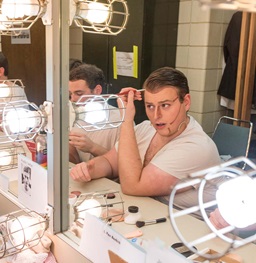 Chase Your Dream Career
Leading artists, artisans and technicians serve as guest artists for USD's Department of Theatre. From Tony Award-winning choreographers to master puppeteers to cutting-edge automation, we celebrate the amazing wealth of knowledge our fellow artists from across the country and around the world bring to Vermillion and our students.