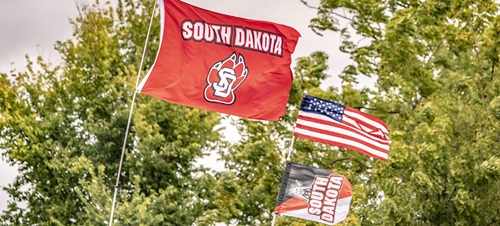 American Civic Traditions
Prepare for active civic engagement with foundational knowledge in history, political structures and diverse perspectives.
Why Study American Civic Traditions?
As a student studying American civic traditions, immerse yourself in the exploration of contemporary issues of social, political, cultural, and community significance. This certificate empowers you with foundational knowledge to navigate current debates through historical insights, understanding political structures and appreciating diverse perspectives, all aimed at fostering an educated and engaged citizenry at USD.
Degrees & Offerings
American Civic Traditions
Certificate
With a certificate in American civic traditions, dive into contemporary issues of social, political, cultural and community importance. This four-course certificate provides a comprehensive understanding of civic engagement and contemporary societal issues and pairs well with majors such as political science, sociology and history.
Program Details
Undergraduate
College
Department
Contact
Admissions
Departments & Facilities
Explore the departments, facilities and centers that contribute to your education.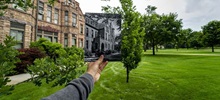 At the University of South Dakota, our Department of History houses numerous disciplines that exist at the intersection of curiosity, research, writing, storytelling and the human experience. Find the answers to your questions about people, events, institutions and values with the guidance and support of our exceptional faculty.
Faculty & Staff
Get to know your professors in the Department of History.