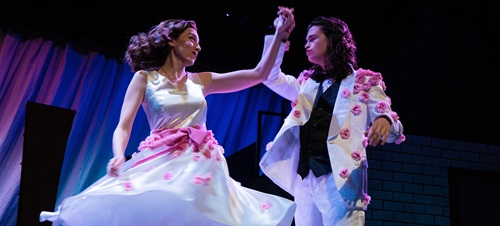 Dance
Follow your passion for dance and gain the technical skills you need to create exquisite performances.
Why Study Dance?
Follow your passion and enhance your understanding of various styles of dance by pursuing a dance minor. Through this program, you will analyze the historical, creative and technical aspects of dance. You will study four styles of dance at two levels and take a choreography course. Our program enables you to develop your dance skills and abilities, expand your knowledge and increase your appreciation for the art of dance.
Degrees & Offerings
Dance
Minor
A minor in dance gives you a broad but solid foundation in the world of dance. Some of your courses will include modern dance, jazz dance, tap dance, ballet and choreography.
Program Details
Undergraduate
College
Department
Contact
Admissions
Departments & Facilities
Explore the departments, facilities and centers that contribute to your education.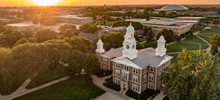 The Black Hills Playhouse, a division of the University of South Dakota College of Fine Arts, is a regional theatre located in Custer State Park.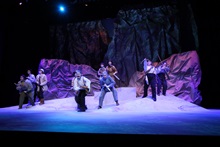 Whether you are interested in a career in acting, musical theatre, design technology or a related field, the real-world experiences and connections you find in the Department of Theatre will help you get there.
Faculty & Staff
Get to know the faculty and staff in the Department of Theatre. Our faculty are experts in their field, contributing research and fostering student engagement and leadership.