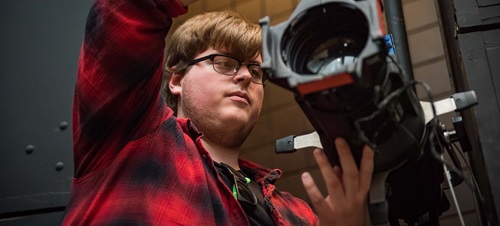 Film Studies
Gain unique insight into the film industry to launch your career behind the camera.
Why Study Film Studies?
Study cinema, genre and culture through the film studies minor at USD. This program supports your growth as a creator as you prepare to enter the professional film industry or further your education as a graduate student. You'll take coursework and participate in extracurricular activities that cover a broad range of topics such as theatre history, video production, directing, acting and the ancient world of film. You will also have the opportunity to write about and create a short film – an experience that will expand your portfolio and give you invaluable hands-on experience.
Follow your passion, learn about the impact of cinema and create works of art by studying film.
Degrees & Offerings
Film Studies
Minor
Analyze the impact of the cinema on society and how cultural values are communicated through the film medium. With this minor, you will have an opportunity to write about, as well as create, short films.
Program Details
Undergraduate
College
Department
Contact
Admissions
Departments & Facilities
Explore the departments, facilities and centers that contribute to your education.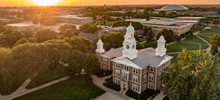 The Black Hills Playhouse, a division of the University of South Dakota College of Fine Arts, is a regional theatre located in Custer State Park.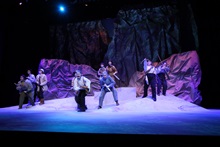 Whether you are interested in a career in acting, musical theatre, design technology or a related field, the real-world experiences and connections you find in the Department of Theatre will help you get there.
Faculty & Staff
Get to know the faculty and staff in the Department of Theatre. Our faculty are experts in their field, contributing research and fostering student engagement and leadership.
Chase Your Dream Career
Leading artists, artisans and technicians serve as guest artists for USD's Department of Theatre. From Tony Award-winning choreographers to master puppeteers to cutting-edge automation, we celebrate the amazing wealth of knowledge our fellow artists from across the country and around the world bring to Vermillion and our students.