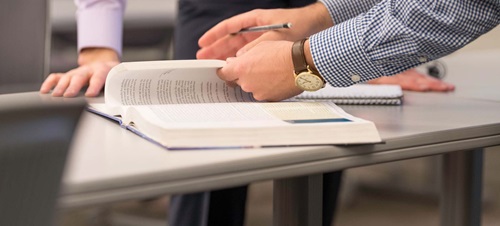 Sustainability in Business
Develop a greater understanding of sustainability and how sustainable practices impact the environment, economy and industries globally.
Why Study Sustainability in Business?
Explore the world of sustainability and discover how sustainable operations, green marketing and innovation can lead to strategic competitive advantages. The sustainability in business certificate will help you understand the impact of sustainability on the environment as well as the challenges of sustainability in organizational settings. As a collaborative program between the USD Beacom School of Business and the College of Arts & Sciences, you will work closely with expert faculty as you learn to approach complex sustainability challenges head on with an entrepreneurial attitude. The sustainability in business certificate will equip you with a skill set that is unique and in highly sought out in the job market.
Degrees & Offerings
Sustainability in Business
Certificate
The sustainability in business certificate at USD enables you to apply business solutions to environmental and social challenges. Most importantly, you will learn the social, environmental and economic impacts on the world of business and how to solve environmental problems.
Program Details
Undergraduate
College
Department
Contact
Admissions
Departments & Facilities
Explore the departments, facilities and centers that contribute to your education in entrepreneurship, management, and marketing.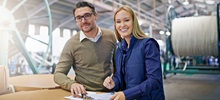 As the business world continues to grow and diversify, our students graduate with both a firm knowledge of business essentials and the experience they'll need to apply that knowledge to an exciting, ever-changing field.