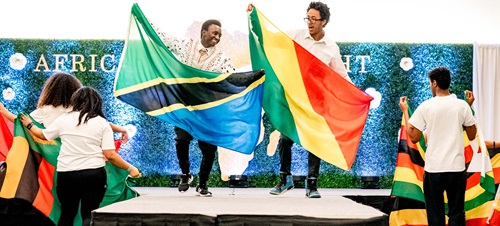 International Admissions
The University of South Dakota offers you a nationally ranked education at a uniquely affordable price. Make new friends, learn from outstanding professors and gain incredible outcomes that prepare you for a successful career.
Welcome to the University of South Dakota!
Live and learn at a university that combines big opportunities with personal connections.
At USD, you'll experience an enriching education in a community of learners, scholars and friends.
Known for Excellence
With qualities like small class sizes, specialized programs and incredible student opportunities, USD is not your typical university. What makes us unique is what makes your education exceptional.
You have hundreds of academic program options to choose from.
Experience a world-class education at price you can afford at an affordable flagship University.
Small classes, big opportunities. It's the best of both worlds.
We are one of America's best national University as USD is consistently ranked among the best in the nation.
U.S. News & World Report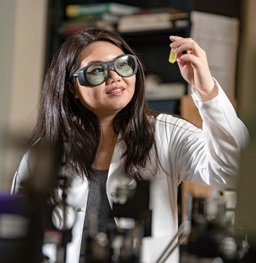 World-class academics
At USD you'll have the opportunity to work one-on-one with your professors, whether that be in the classroom or the research laboratory. These experiences prepare you for prestigious graduate programs and a globally competitive employment market.
Explore Academics at USD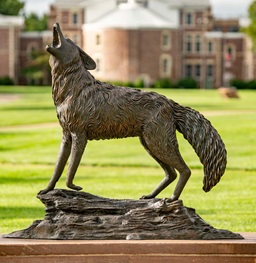 Unbeatable value
USD is the most affordable flagship university in the United States. Here you'll receive an incredible education at a price you can afford.
Learn More about Tuition & Costs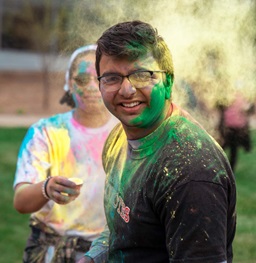 Your home away from home
USD is located in the heart of the Midwest in Vermillion, South Dakota. This is a small, safe community where you will find friendly people, room to breathe and opportunities to gain job skills and valuable experiences.
Learn More about Vermillion
Meet Our Team
Get to know the staff in the Gallagher International Center. We are here to support international students every step of the way, from the college search process to graduation.
Experience USD
When you arrive at USD, you'll see that our campus combines the innovation of new facilities and the charm of historic buildings. You'll also find opportunities to appreciate the world around you at nearby hiking spots and the Missouri River.
Explore the USD campus and the Vermillion community for a glimpse into your future.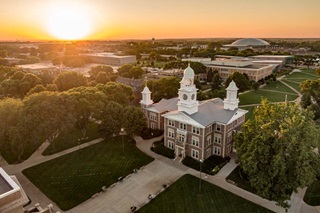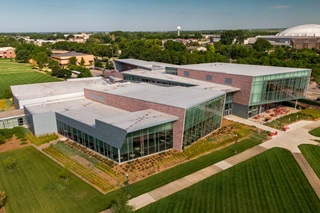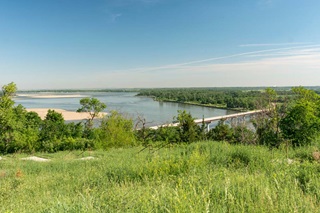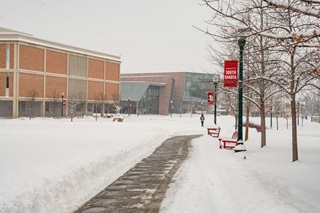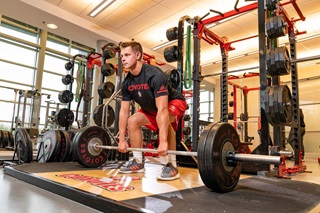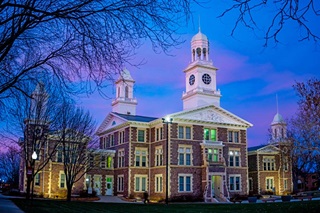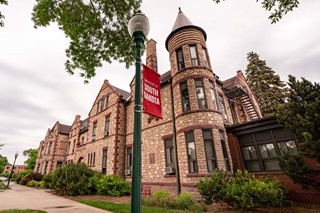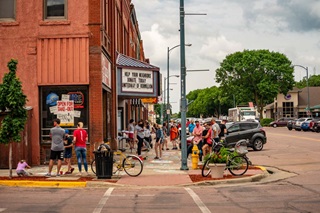 Student Opportunities
As a student at USD, the opportunities available to you extend beyond the classroom. Explore your interests, find your community and experience your education to the fullest extent through the following opportunities.
A unique part of your USD education is access to research opportunities. You will have the chance to explore your interests and conduct innovative research with the support of professors who care about your success.
Even in your first or second year at USD, you can join research teams, earn mini-grants or present at national conferences. Grants and travel funding are available through the Office of Research and Sponsored Programs.
Undergraduate students are eligible to apply for two scholarships that are reduced from our annual tuition fee of $12,942: the Coyote Beginnings Scholarship and the Global Community Scholarship. The Coyote Beginnings Scholarship is automatically awarded to students at the time of admission, with a value of up to $4,000 per year based on high school GPA. Newly admitted students are eligible to apply for the Global Community Scholarship, which is based off of extra curriculars, community service, and a variety of other factors. The GCS is valued between $1,000 to $3,000 per year and may be stacked on top of the Coyote Beginnings Scholarship.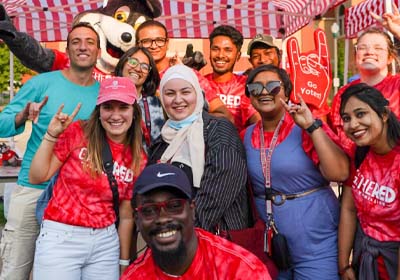 Join the International Club — a welcoming community where you will meet new friends from all over the globe. As one of USD's largest organizations, the International Club offers all USD students opportunities to learn and connect through cultural events and social activities. Annual events include the International Night Gala — featuring student performances — and Festivals of Nations — featuring a global food festival.
The group recruits new members year round, but new students will always have the chance to learn more and join the group during International Orientation.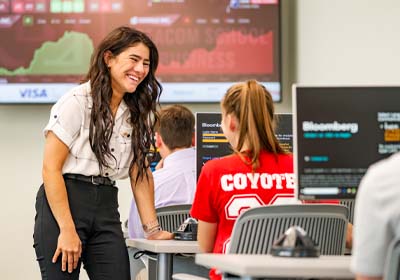 Your education should set you up for success in your future. At USD, you'll find a wide range of hands-on learning experiences that position you well for career opportunities. From completing internships with companies in the region to practicing in our state-of-the-art facilities on campus, the experiences available to you allow you to satisfy your curiosity and build your resume. Plus, you'll benefit from resources like the Academic & Career Planning Center and the Writing Center, which can offer assistance on job applications, writing skills, English speaking skills, interviewing and more.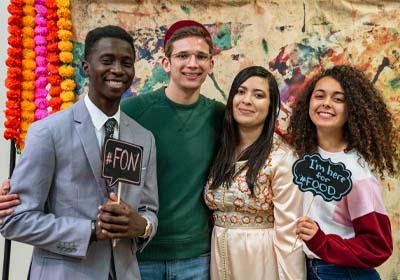 Photo from the Festival of Nations event.
Festival of Nations is the largest multicultural event at the University of South Dakota. At this International Club sponsored event, some students (and even a few faculty and staff) cook a dish from their food culture, while others share performances, lead a game, or give a presentation. Typically, guests have the opportunity to taste about 60 different dishes from roughly 30 different countries. It is the true definition of a smorgasbord!
Departments & Facilities
Explore the departments and facilities that contribute to your education.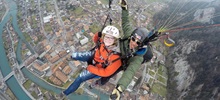 The Gallagher International Center oversees the university's international affairs, including programs and resources such as study abroad, international admissions and international student services.