Ann Tweedy Chosen as Appellate Judge for the Suquamish Tribal Court
University of South Dakota Knudson School of Law professor Ann E. Tweedy has been appointed to serve a 3-year term as an appellate judge on the Suquamish Tribal Court of Appeals on the Port Madison Indian Reservation.
The Suquamish Tribal Court of Appeals carries out the judicial functions of the tribal appellate court.
"I have so much respect for the Suquamish Tribe, having worked on inter-tribal projects with the tribe for many years and having represented them while at Kanji and Katzen, PLLC," said Tweedy. "I'm honored to serve in this important role."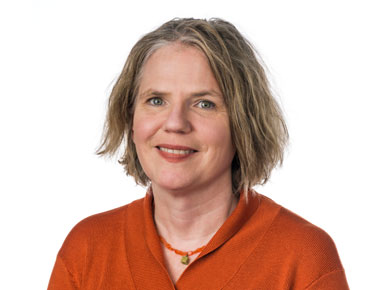 Tweedy joined the USD Knudson School of Law in January 2020. In addition to teaching at the University of Tulsa College of Law, Hamline University School of Law (now Mitchell Hamline) and others, Tweedy has served as an in-house attorney for the Muckleshoot Indian Tribe and Swinomish Indian Tribal Community and in an of counsel role at Kanji & Katzen, PLLC. Her work in practice focused primarily on natural resources law and environmental law in the context of protecting tribal treaty resources. She played an integral role in the treaty rights cases that were heard by the Ninth Circuit, the District of Columbia Circuit, and the United States Supreme Court, including the subproceeding of United States v. Washington, known as the Culverts Case.

She is a noted scholar on tribal jurisdiction, tribal civil rights law, and bisexuality and the law. Her scholarship has been cited in several notable treatises and textbooks. Tweedy currently serves as immediate past chair of the Federal Bar Association's Indian Law Section and has previously served as chair of the Washington State Bar Association's Indian Law Section. She has also served as a volunteer hearing officer for the Disciplinary Board of the Washington State Bar Association.