USD Knudson School of Law Hosts Annual Sam Masten Competition
The Knudson School of Law is set to host the annual Sam Masten Moot Court Competition. The preliminary rounds will be held March 3, 4 and 6.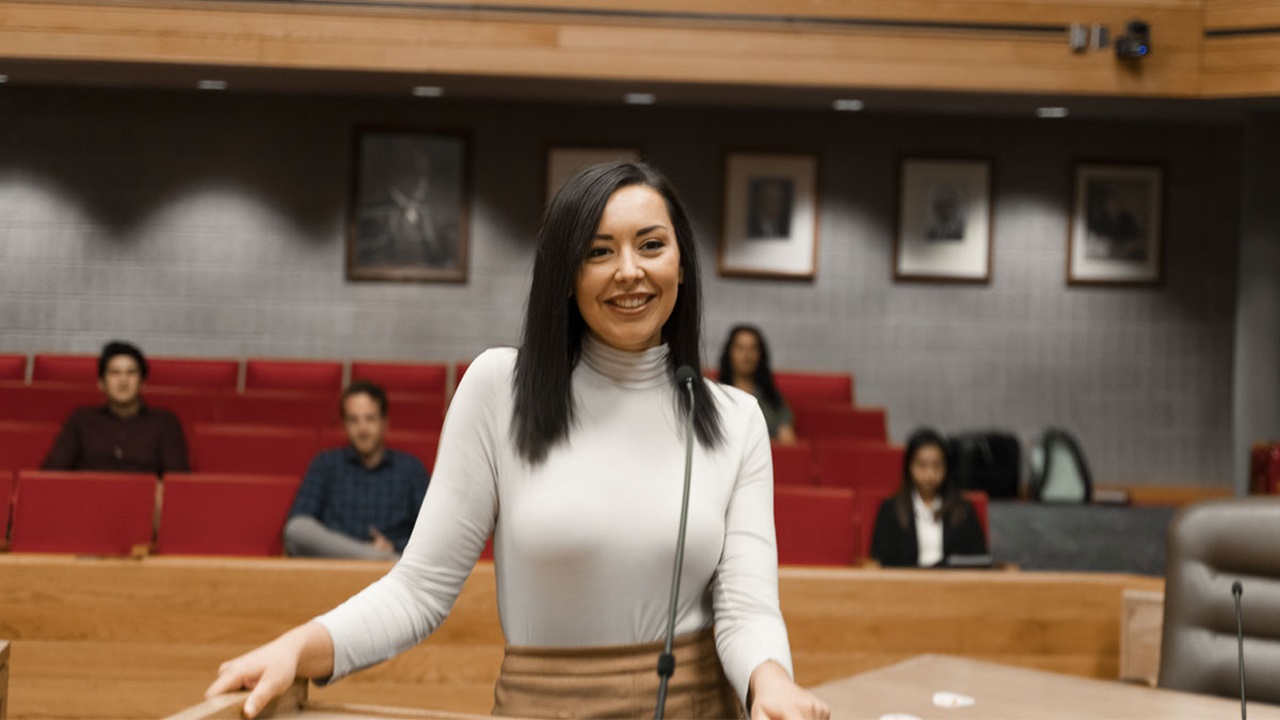 Participating students compete over the course of a week to determine two finalists. This year's finalists will argue in front of South Dakota's Supreme Court: Chief Justice Steven R. Jensen, Justice Mark E. Salter, Justice Janine M. Kern, Justice Scott P. Myren and Justice Patricia J. DeVaney.

The final round will be held on March 9 at 3:30 p.m. in the law school courtroom and is open to the public.

The Sam Masten Moot Court Competition is an annual tradition named for a long-time, outstanding South Dakota trial lawyer who practiced in the Canton area.

The competition provides first-year law students an opportunity to compete in appellate oral arguments and develop their advocacy skills beyond the classroom. Students are expected to think critically and communicate effectively in a dynamic environment.

Many students consider the Sam Masten Competition a significant milestone in their legal career as it is often their first introduction to courtroom experience. Students who compete leverage their experiences into future careers as trial or appellate-level advocates.

Masten, the namesake of the tournament, was a leader of many organizations in the legal profession, and served as an adjunct professor at the School of Law. Masten served as president of the State Bar of South Dakota, was instrumental in the creation of the South Dakota Trial Lawyers Association and was the state delegate to the American Bar Association House of Delegates for a number of years.

The University of South Dakota Knudson School of Law was ranked No. 47 in trial advocacy by U.S. News & World Report, up 20 spots from 2022 and 43 spots from 2021.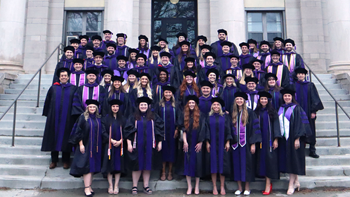 The University of South Dakota Knudson School of Law celebrated the class of 2023 at the Hooding Ceremony in Aalfs Auditorium on May 5.
Earlier last month, the University of South Dakota Knudson School of Law hosted the 2023 Gunderson Lecture featuring Mary Smith, J.D., president-elect of the American Bar Association, as the honored guest lecturer. Knudson School of Law Dean Neil Fulton, J.D., sat in the lecture to present questions to Smith.