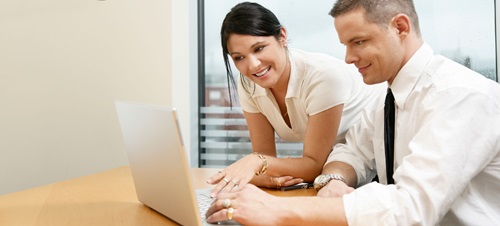 Long-Term Care Management
Prepare to better meet the needs of the rapidly aging and long-lived population.
Become a Leader and Facilitate Change
Gain the skills you need to facilitate transformational change in your organization. A certificate in long-term care management will help you understand management, finance and culture so you can achieve higher levels of quality within your long-term care facilities.
Enhance your career opportunities and knowledge as you prepare for a career as a healthcare leader.
Degrees & Offerings
Long-Term Care Management
Certificate
The 100% online graduate certificate in Long-Term Care Management is a nine-credit-hour program designed to prepare you to better meet the needs of the rapidly aging and long-lived population. This certificate can be completed in as little as one year.
Program Details
Graduate
College
Department
Contact
Graduate Admissions
Start Your Application Today
Departments & Facilities
Explore the departments, facilities and centers that contribute to your education in health services management.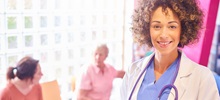 Learn to apply business principles to the rapidly growing health care field with the Division of Health Services Management in the Beacom School of Business. Equipped with real-world research projects, internships with industry-changing companies and student leadership opportunities, you'll graduate prepared to lead the charge into the future of health care.
Faculty & Staff
Get to know your professors in the Beacom School of Business.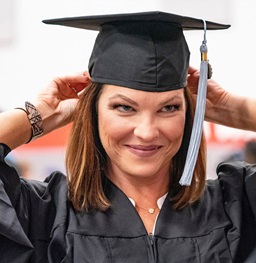 Become a Master
Graduate certificates are a focused graduate-level set of coursework you can take advantage of to gain the most up-to-date research in your field. The coursework from this graduate certificate can be applied toward earning your advanced graduate degree from USD when you are ready.
Surprisingly Affordable
Whether you've recently completed your undergraduate degree, or you want to kick your career up a notch, graduate school is the next logical step. The good news is there is funding for both online and on-campus students to get you through your program.
| | Resident & WRGP | MN Residents | Non-Resident |
| --- | --- | --- | --- |
| Tuition (9 cr.) | | | |
| Fees (9 cr.) | | | |
| Books (estimate) | | | |
More About Tuition & Fees
This is an estimate tuition rate* per credit hour and other factors such as special fees associated with your program may change the cost of tuition. Tuition rates are subject to change.
If you are wondering about how to pay for graduate school, there are additional funding options to consider.