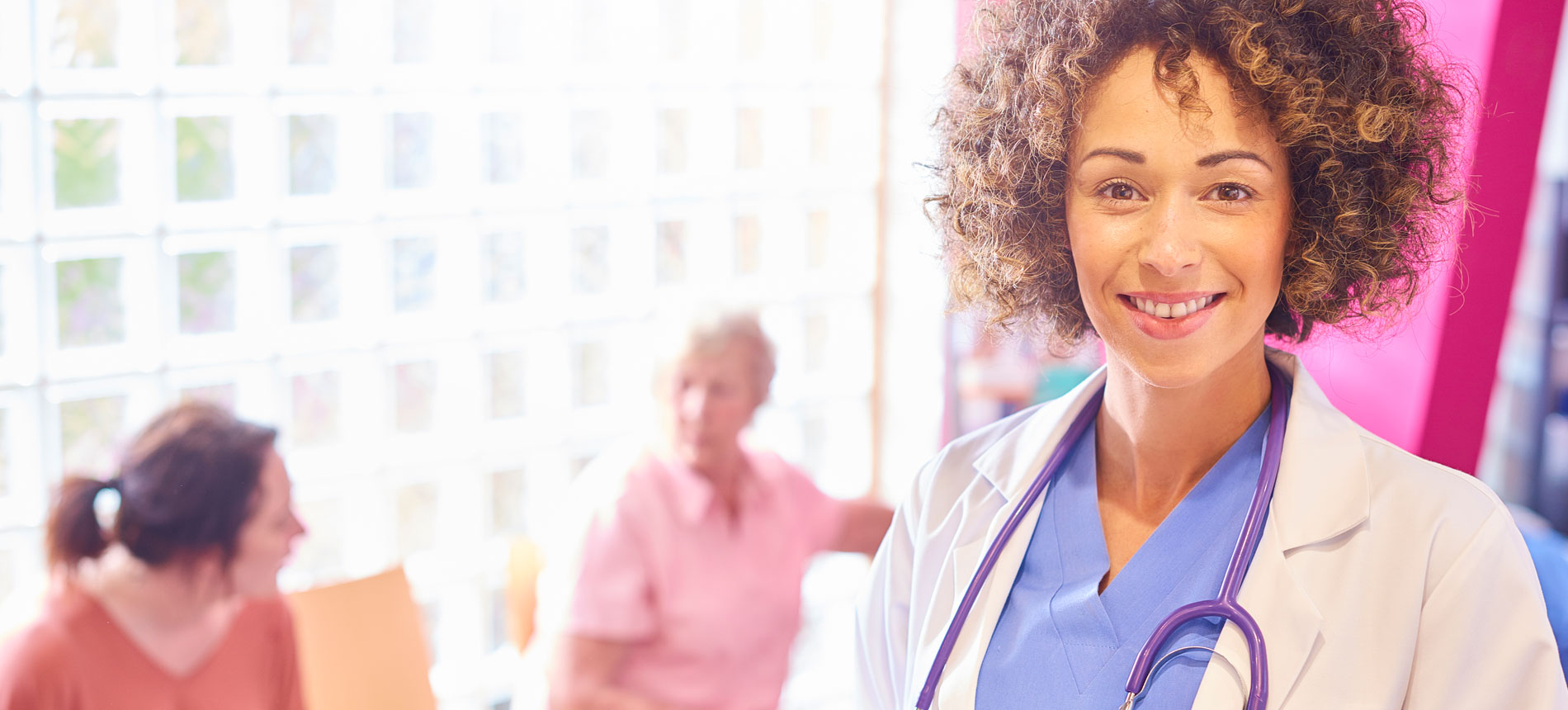 Health Services Management
Academic Department
Equipped with real-world research projects, internships with industry-changing companies, you'll learn to apply business principles to the rapidly growing healthcare field and lead the charge into the future.
Health Services Management
Student Services
Beacom Hall, Room 101
414 E. Clark St.
Vermillion, SD 57069
Office Hours
Monday - Friday
8:00 a.m. - 5:00 p.m.
Welcome to the Division of Health Services Management
Health care is a growing field that shows no signs of slowing down. As the Baby Boomer generation continues to age and need more care, the demand for responsive, forward-thinking health care continues to increase.
At USD, our professors are industry experts with years of experience in the health care industry. For more than 50 years, students in the Division of Health Services Management have learned to combine business principles with health care-specific knowledge. You'll have the opportunity to get experience in global health care with faculty-led study abroad programs. This will prepare you to pursue a career in every kind of field, from hospital management to medical accounting and more.

Join our community of forward thinkers and health care leaders in the USD Division of Health Services Management.
Meet the Division
Get to know the faculty and staff in the Division of Health Services Management. Our faculty are experts in their field, contributing research and scholarship in hospital management, clinic operations, long-term care and more.
Starting in fall of 2023, the University of South Dakota Beacom School of Business is expanding its graduate program to include two new Master of Business Administration (MBA) specializations - business leadership and sustainability – and a business leadership certificate.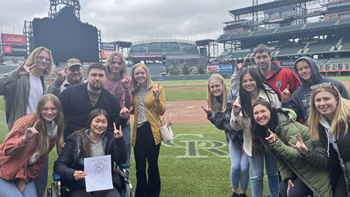 The University of South Dakota Beacom School of Business' Delta Sigma Pi chapter recently traveled to Denver, Colorado, to explore various business industries and network with business professionals.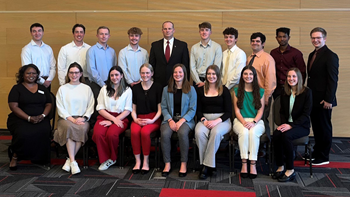 On Thursday, April 13, 51 students and two faculty members at the University of South Dakota Beacom School of Business were inducted into Beta Gamma Sigma, the international business honor society for AACSB-accredited business schools.
Known for Excellence
At USD, you'll find a high quality educational experience strengthened by our faculty's research and creative scholarship. See what makes our department exceptional.
Our program is certified by the Association of University Programs in Health Administration (AUPHA), the premier certification in U.S. health care education.
Our program is over 50 years old with a proud history and has prepared hundreds of students for careers in health care administration.
Our program is housed in the Beacom School of Business, allowing students to gain a solid foundation of business knowledge that will prepare them for the big business of health care.
Our advisory council is filled with health care leaders in South Dakota, ensuring our students receive an education that will prepare them for careers with the top health care organizations in the state.
DEPARTMENT OPPORTUNITIES
Explore the variety of opportunities and resources available to health services management students.
Departments & Facilities
Explore the departments, facilities and centers that contribute to your education in the Beacom School of Business.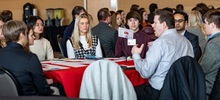 The Career Success Center has career development services to support students every step of the way.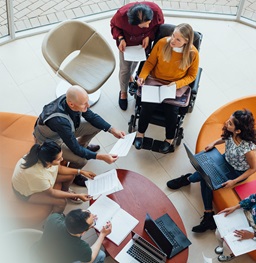 Engaging the Business Community
Every undergraduate program at the Beacom School of Business welcomes an advisory council of leaders in their respective industries. The council advises faculty and students on industry trends, consults on curriculum changes and connects students to through student organization engagement and career opportunities.