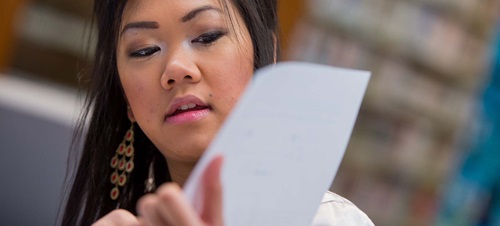 Communication and Leadership
Prepare to be a leader in the workplace with exceptional communication abilities.
Why Study Communication and Leadership?
Pursuing a communication and leadership certificate at USD will enable you to collaborate effectively to solve the problems of our ever-changing world. You will develop highly-polished interpersonal and organizational skills needed to excel in the competitive corporate and non-profit environments. The skills and abilities you will develop through the certificate courses are highly desired and needed in the professional world.
Become an exceptional communicator and innovative leader.
Degrees & Offerings
Communication and Leadership
Certificate
Vermillion Main Campus, Sioux Falls and Online
A communication and leadership certificate will help you develop critical thinking and leadership skills that will serve you in any career. This certificate is a stackable option for students who hold an associate or bachelor's degree from a regionally accredited technical institute, or it can serve as a stand-alone undergraduate certificate. It can be applied towards the Bachelor of Science in Technical Leadership.
You will be able to enter the technical leadership program after completing your associate degree or technical experience and practice in the field to develop your interpersonal and managerial skills.
Program Details
Undergraduate
College
Department
Contact
Admissions
Departments & Facilities
Explore the departments, facilities and centers that contribute to your education in the Department of Communication Studies.
Communication is at the center of everything we do. Explore the role communication plays in our personal relationships, professional experiences and public leadership through the Department of Communication Studies.
Faculty & Staff
Get to know faculty and staff in the Departments of Communication Studies. Our faculty provide a well-rounded education for students, offering courses in health, interpersonal, family, organizational and nonverbal communication, as well as other topics and various research methods.