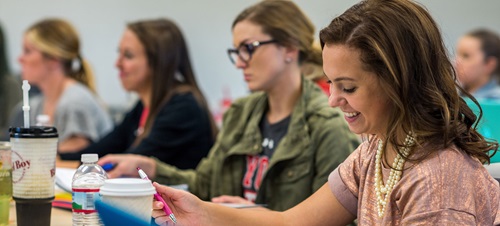 Counseling and Psychology in Education
Leave your mark on the world around you as mental health counselors, school psychologists, or human development and educational professionals.
Become an Advocate for All
Strengthen your sense of professional identity through training founded in social responsibility, self-awareness, diversity and inclusive excellence that prepares you to be an advocate for others. Along the way, you will form close mentorship with faculty that allows you to self-direct your program and develop expertise in the area of your choosing.
Position yourself at the forefront of education, mental health, ethics and research as a counseling and psychology in education graduate student at USD.
Degrees & Offerings
Counseling & Psychology in Education: Counseling (M.A.)
Master's
Choose to specialize in school counseling or clinical mental health counseling. The counselor education program provides you with the skills and knowledge you need to enter a growing field where professional counselors are being hired at high rates. Our comprehensive and contemporary program includes a state-of-the-art training clinic and experienced faculty.
Counseling & Psychology in Education: Human Development & Education Psychology (M.A., Ed.S., Ph.D.)
Doctorate
Vermillion Main Campus and Online
This strong, dynamic program allows self-directed students to develop expertise in one of two emphases: human development or educational psychology and adult learning. Human development explores the experiences that shape human growth. Educational psychology and adult learning assesses the complexity of the forces that support learning and motivation.
Counseling & Psychology in Education: School Psychology (Ed.S., Ph.D.)
Doctorate
Our nationally accredited school psychology program provides individualized, hands-on training in providing a full range of psychological services for children of all ages. Learn how to evaluate learning, emotional and behavioral problems, design and implement academic and behavioral interventions and collaborate with teachers, parents and other professionals.
Our students have a 100 percent pass rate on the Praxis School Psychologist examination.
Program Details
Graduate
College
Department
Contact
Graduate Admissions
Known for Excellence
With qualities like small class sizes, specialized programs and incredible student opportunities, USD is not your typical university. What makes us unique is what makes your education exceptional.
STUDENT OPPORTUNITIES
As a student at USD, the opportunities available to you extend beyond the classroom. Explore your interests, find your community and experience your education to the fullest extent through the following opportunities.
An Affordable Education

Gain valuable real-world, professional experience while enjoying paid employment and discounted tuition rates as a graduate student at USD. The affordability you gain through graduate assistantships and fellowships will equip you with valuable, professional-level skills that will set you apart after graduation.
Teaching and research assistantships are awarded by individual departments. If you do not receive an assistantship within your department, you are eligible for an assistantship outside of your academic program or within support offices (non-academic units) at USD. Further inquiries should be directed to the graduate director of the department.
At USD, our graduate students are actively pursuing unique research and presenting at local and national conferences exploring innovative areas of interest to them. Additional research and grant opportunities include:
Three Minute Thesis (3MT®)
Three Minute Thesis (3MT®) competition provides the opportunity to communicate the significance and impact of your research project in just three minutes.
Research and Creative Scholarship Opportunities
Each semester students may apply for grants through the USD Graduate School, faculty and students pursue research in virtually all academic departments on campus, and in many cases, it is a required portion of a graduate degree program.
IdeaFest
IdeaFest is an annual event celebrating student research, creative scholarship and academic engagement. Undergraduate and graduate students in all disciplines present their work in oral and poster presentations, live performances, readings, exhibits and displays.
USD is home to more than 170 student organizations, including several that are housed in the School of Education. You may be interested in joining a student organization to make friends, develop new skills and explore your interests.
Graduate & Professional Student Association (GPSA)
Join your fellow graduate and professional students at USD. We aim to build a sense of community between graduate and professional students. Build your resume, network with others and gain experience and the unique opportunity to represent the interests of graduate students to the greater campus and community.
DivisionS & Facilities
Explore the divisions, facilities and centers that contribute to your education in counseling and psychology in education.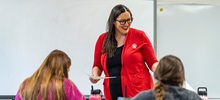 We'll train students to make a difference and impact the lives of others as mental health counselors, school psychologists, or human development and educational professionals.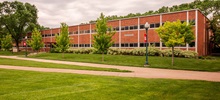 Community resources provided by supervised USD students.
Faculty & Staff
Get to know your professors in the Counseling and Psychology in Education Division.

The faculty and staff of the Division of Counseling and Psychology in Education train highly competent professionals seeking to make a difference as community and mental health school counselors, school psychologists and human development and educational psychology professionals.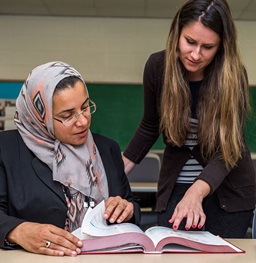 Unlock Your Career Opportunities
Master your skills as you prepare for your next career opportunity.
Students who complete our programs are well positioned for leadership roles in a variety of fields, including education, counseling and school psychology, social and human services, human resource development and other areas. Our program also prepares students for doctoral study and for teaching at the secondary and post-secondary levels.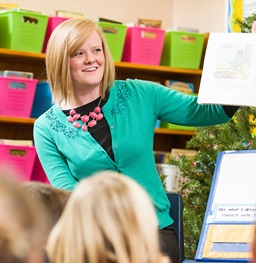 Discounted Tuition for South Dakota Teachers and Vocational Instructors
If you live in South Dakota, be sure and take advantage of the 50% reduced tuition program for currently contracted elementary/secondary teachers and vocational instructors.
Learn More
Surprisingly Affordable
Whether you've recently completed your undergraduate degree, or you want to kick your career up a notch, graduate school is the next logical step. The good news is there is funding for both online and on-campus students to get you through your program.
| | GA (Resident*) | Resident | Online | Non-Resident |
| --- | --- | --- | --- | --- |
| Tuition (1 cr.) | | | | |
| GAF Fee (1 cr.) | | | | |
| Total | | | | |
More About Tuition & Fees
Tuition rates are subject to change and may vary depending on the program or department. Visit the Graduate Tuition & Costs page for more information.
* Graduate Assistant (GA) rates are available for resident, non-resident and online students.
** Resident rates may be available to you through the SD Advantage, Child of Alumni or Western Regional Graduate Program. To see if you quality, visit usd.edu/grad-tuition.