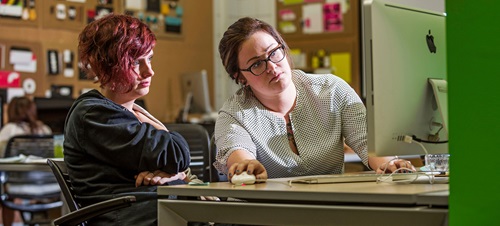 Graphic and Web Design
In the e-commerce age, the need for clear, thoughtful design is more important than ever. Create unique and meaningful brand identities for businesses, nonprofits and other organizations with a degree in graphic and web design.
Why Study Graphic & Web Design?
As a graphic and web design student at USD, you'll learn the core principles that great design is built on through courses like brand identity and typography, as well as digital, web, package, publication and portfolio design. From there, you'll pursue coursework that will help you develop a portfolio of creative work that will make you stand out in future job applications.
Embrace your creativity and build tomorrow's brands as a graphic and web design student at USD.
Degrees & Offerings
Graphic & Web Design
Associate
The two-year A.A. degree in graphic and web design will provide you with critical knowledge in the areas of web design, typography and digital design. Armed with industry knowledge and a fully fleshed out portfolio, you'll be prepared to impress any potential employer.
Web Design
Certificate
This 12-credit certificate course will teach you the basics of web design, including typography and digital design.
Program Details
Undergraduate
College
Department
Contact
Admissions
Departments & Facilities
Explore the departments, facilities and centers that contribute to your education in the only College of Fine Art in the state.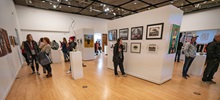 The Department of Art will provide you with unique and applicable real-world experience and connections that enable you to immerse yourself in an environment built for personal and creative discovery.
faculty and staff
Get to know the faculty and staff in the Department of Art. Our faculty are experts in their field, contributing research and scholarship in art education, the history of art, photography, sculpture and much more.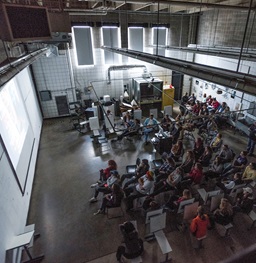 Exceptional Student Work
As a student, you're encouraged to merge your work in graphic design with other art forms at USD, such as installation art, environmental art and more. You'll also have the opportunity to experience visiting artists, peer interactions and regular exhibitions in the galleries across campus.