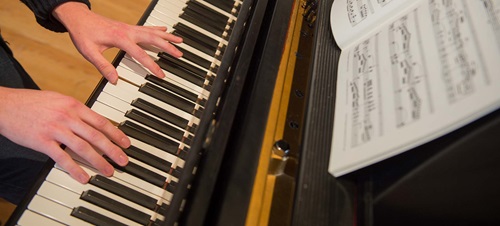 Musical Arts
Discover your talents, share your passion and realize your dreams with a degree in music arts.

Why Study Musical Arts?
As a musical arts major at USD, you will have a broad education in music allowing you to explore your varied interests. In this flexible degree program, you will study music theory, music history, conducting, and performance, as well as choose from other courses that interest you.
Students in the Bachelor of Musical Arts degree program must choose a multi-disciplinary or interdisciplinary minor of 18 credit hours.
Degrees & Offerings
Music: Musical Arts (BMA)
Bachelor's
A degree in music, specializing in musical arts prepares you with knowledge and skills for a career in music or further study in a graduate program. Courses include music theory, aural skills, music history, conducting, orchestration and arranging, music lessons and ensembles.
Program Details
Undergraduate
College
Department
Contact
Admissions
Known for Excellence
With qualities like small class sizes, specialized programs and incredible student opportunities, USD is not your typical university. What makes us unique is what makes your education exceptional.
Student ensembles travel annually, including national and international tours.
Students and ensembles from USD routinely win prestigious state, regional or national music competitions.
100
USD music education students have nearly 100% job placement upon graduation.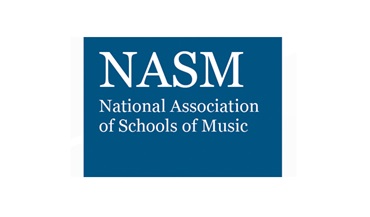 The Department of Music is accredited by the National Association of Schools of Music.
Student Opportunities
As a student at USD, the opportunities available to you extend beyond the classroom. Explore your interests, find your community and experience your education to the fullest extent through the following opportunities.
Choir
The acclaimed choir program at USD provides students with the opportunity to be involved in a variety of outstanding vocal ensembles. Students are taught by dedicated and passionate faculty who believe in developing the student as a singer, musician and individual, as well as provide a quality choral experience.
Chamber Singers
The Chamber Singers is the premier vocal ensemble at USD. Performers are selected through audition from the entire university student body. The choir's repertoire, which is primarily a cappella, includes music from the Renaissance to the present in a wide variety of styles. The ensemble holds formal concerts on campus each semester, and its annual concert tour has taken the group throughout the United States and Europe. The Chamber Singers have been selected to perform at state and regional conventions, appeared on public radio programs, and received numerous national honors and distinctions.
Collegium Musicum
Collegium Musicum is a vocal ensemble exploring music from many genres and time periods, from early music to modern works. In frequent collaboration with other choral and instrumental groups at USD, the repertoire for the ensemble changes based on the unique group of vocalists who participate each semester.
Symphonic Choir
The Symphonic Choir is a large, select mixed ensemble open to students of all majors, as well as members of the Vermillion community. The ensemble performs a broad range of music, with a particular focus on both large and small-scale choral masterworks. The Symphonic Choir regularly partners with the USD Symphony Orchestra, as well as professional ensembles such as the South Dakota and Sioux City symphony orchestras.
Vocal Jazz Choir
The Vocal Jazz Choir is an ensemble of 16 singers with additional crew and instrumentalists as needed. This choir performs a wide range of music from traditional jazz standards to contemporary a cappella, including the genres of pop and rock. The ensemble is intended for advanced vocalists who will utilize individual microphones and be required to perform tight harmonies.
Opera
The USD Opera offers students the opportunity to bring music and drama to life on the stage. The multiple national award-winning program trains performers to become believable and compelling singing-actors in operatic literature from the Baroque period through the contemporary lyric theater.
Every year, USD Opera produces a minimum of two productions. The fall production consists of a children's opera, one-act or scenes program and includes outreach opportunities in the region. In the spring, USD Opera produces a full main stage opera with orchestra.
Opera students find out who they are as artists as they receive individual attention and personalized guidance from dedicated, highly skilled and acclaimed faculty. Find your voice, unlock your potential and discover your passion for a lifetime.
USD is proudly home to the largest strings and orchestral studies program in the state of South Dakota with a long-time tradition of excellence, internationally-recognized faculty and exceptional orchestral ensembles. Here you will develop the creeative process that will help elevate you into an accomplished musician.
Symphony Orchestra
With roots stretching back to the late 19th century, the University of South Dakota Symphony Orchestra is one of the oldest college orchestral ensembles in the United States and one of the most recognized university orchestras in the Midwest region. The orchestra performs four to five times per year, featuring both faculty and guest soloists. Performances encompass selections from the great masterworks of the orchestral literature to holiday/pops concerts. Yearly, the orchestra presents the winners of USD's Concerto/ Aria Competition featuring the best instrumentalists and vocalists on campus. The final performance of the academic year is devoted to a combined choral/orchestral piece.
Opera Orchestra
The USD Opera Orchestra is composed of an elite group of strings and wind/percussion performers who are contracted to perform in the pit for the performances of the nationally-recognized University of South Dakota Opera Theater (Please add a link to the USD Opera page). The USD Opera offers orchestra students the opportunity to learn and study operatic repertoire from the Baroque to the modern times in a professional setting. A multiple national award-winning program, the USD Opera is directed by Dr. Tracelyn Gesteland and conducted by Dr. Luis Víquez. Auditions for the USD Opera Orchestra take place in the Fall Semester.
Chamber Orchestra
The USD Chamber Orchestra is an elite conductor-less strings ensemble with members chosen by audition from the Department of Music and across campus. The concept of performing without a conductor is an innovative approach that creates individual musical responsibility and exact roles in achieving exceptional quality performances. The USD Chamber Orchestra tours the region regularly, performing throughout South Dakota, Minnesota, Nebraska and Iowa. The group has been selected as a performing ensemble for the South Dakota Music Educators Association Conference and the Iowa Music Educators Association Conference.
You'll have the opportunity to perform on campus as well as tour annually in the region, work with world-renowned guest artists, and learn the skills necessary to become outstanding performers, scholars, educators, and lifelong musicians.
Concert Band
The USD Concert Band is an outstanding ensemble consisting of highly talented woodwind, brass and percussion players, including both music majors and non-music majors. The Concert Band performs the finest pieces available for winds, including traditional wind band repertoire, marches, transcriptions and the newest 21st century works. The Concert Band typically performs one concert in the fall and two in the spring.
Coyote Pep Band
The Coyote Pep Band performs in the Sanford Coyote Sports Center for USD men's and women's basketball games. As a member of the pep band, you provide the soundtrack and high-energy atmosphere that leads the teams to victory. Performing the finest pop, jazz and traditional USD arrangements. The Coyote Pep Band is composed of approximately 35 energetic brass, woodwind and rhythm section musicians who receive a scholarship for their participation.
Jazz Band
USD boasts two jazz ensembles where you may gain big band experience and perform in small group settings with an emphasis on improvisation. The jazz bands also host some of the top artists in the country each year. Both ensembles perform on-campus concerts each term and tour off-campus within the state and region.
Percussion Ensemble
The University of South Dakota Percussion Ensemble offers any student who shows the ability and desire to play percussion the opportunity to perform. The group performs in a wide range of genres: modern avant-garde, steel drum music, indoor drumline, ragtime music, pop and jazz arrangements, and many more. Through the ensemble, students are allowed the opportunity to grow as a percussionist/musician through the experience of performing exciting and challenging works written specifically for percussion instruments. The ensemble is active in the area and performs concerts throughout the region.
Symphonic Band
The Symphonic Band is USD's premiere wind band and the flagship ensemble of the university band program. The band is comprised of the finest woodwind, brass and percussion players at the university including both music majors and talented non-music majors. Concert repertoire for the band consists of the highest quality music written or transcribed for wind instruments representing all periods of music history.
The SOUND of USD Marching Band
Building on over 130 years of tradition, The SOUND of USD Marching Band is the largest and most visible ensemble on campus. You will perform for over 60,000 fans and spectators each season and bring spirit and energy to Coyote football games in the newly renovated Dakota Dome! In addition to football games, the band performs exhibitions at regional and international contests, festivals and parades.
USD is home to more than 170 student organizations, including several that are housed in the Department of Music. You may be interested in inspiring and strengthening music in local communities or sharing your passion of music with others to make friends, develop new skills and explore your interests.
outREACH mUSic
Inspire, uplift and strengthen local communities by performing in locations where access to live music may be limited, such as community centers, assisted living facilities, hospitals, homeless shelters and group homes.
Join outREACH mUSic

National Association for Music Education (NAfME)
Engage with guest speakers or activities that promote music teaching and learning, such as the annual USD Field Marching Competition, USD Coyote Jazz Festival events, Dakota Days and more.
Music scholarships are available to music majors, music minors and music participants. Scholarships are renewable upon meeting the criteria listed in the scholarship acceptance letter and based upon funding.
All music majors must audition for entrance into the program. Students seeking a music scholarship will use that audition process as meeting the requirement. If you are not seeking a music scholarship or are applying after the scholarship process is complete, email David Holdhusen to set up an audition. A late audition may take place during the summer months or at the beginning of the semester.
Departments & Facilities
Explore the departments, facilities and centers that contribute to your education in music.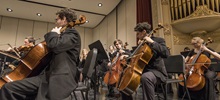 Develop the skills necessary to be successful in your musical career while gaining lifelong friends and mentors. Whether you are interested in teaching, music performance or music history — or some combination of the three — the Department of Music will provide you with real-world experiences and connections to help you succeed.
Faculty & Staff
Get to know your professors in the Department of Music. Our faculty are experts in their field, contributing research and creative scholarship throughout the music field.
Personalized Information for You
Want to learn more about the music opportunities that await you at USD? Answer a few questions about your interests so we can send you more information.
Connect with Us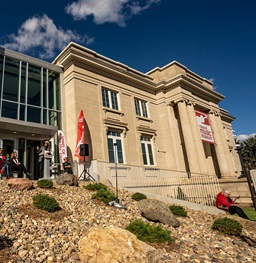 National Music Museum
Founded in 1973, the National Music Museum and Center for Study of the History of Musical Instruments is one of the great institutions of its kind in the world. Its renowned collections, which include more than 14,800 American, European and non-Western instruments from virtually all cultures and historical periods, are the most inclusive anywhere.
Students have opportunities to work in the museum, study historic instruments and perform in the concert hall.