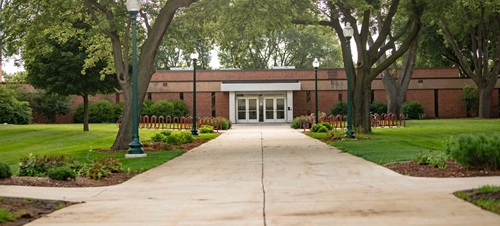 Apply for Housing
Now that you're a Coyote, you can make your commitment to USD and choose your home here on campus. It's starting to feel real!
Find Your Home
Living on campus is one of the best ways to get the most out of your Coyote experience. We're excited to help you find your home at USD!
Here are the steps you can take to get started.
1. Set up your USD account.
Before you can access the housing application, you'll need to take care of a couple logistical steps. Find your USD student ID number (available on your acceptance letter or by contacting your admissions counselor) so you can cross these items off your list:
2. Make your commitment to USD and apply for housing.
Let us know that you're ready to become a Coyote by submitting your $100 University Housing Deposit. The 2023-24 housing application is now open. On-campus housing is usually in high demand, so apply early.
Here are the decisions you'll get to make and the information you'll need to provide:
3. Select your room.
After completing the housing application, the next step is room self-selection. University Housing contacts students about self-selecting a room, room assignment confirmation and important housing updates. Please check your USD email account regularly.
Confirmation emails of housing assignments are released in April and weekly thereafter for the coming fall semester. You will receive your room assignment, contact information for your roommate and important information about living on campus, so please check your USD email account regularly.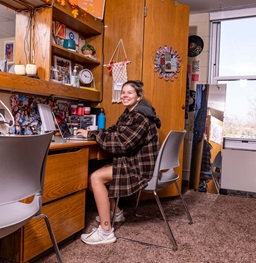 See Your New Home
Want to explore your options? Get a closer look at our residence halls and the sense of community you'll find here.
Explore Residence Halls